And
so a new era has begun. 3D printing is set to radically change the way we
consume merchandise in future. Remember a time when printing photos at home was
such a big deal? How commonplace it has since become. In the not too distant
future, we might feel the same about 3D printing. It's an unstoppable technological
evolution that we have to embrace, if only because it's just so darn cool. And
if you're not chuffed about the possible applications of such a technology,
you're simply not thinking big enough because the possibilities are endless.
Here are a few ways to incorporate 3D printing into your life. Ready, get set…
print.
CHEAT DEATH
So this isn't an excuse to pickle your liver in the
liquor of your choice, but you needn't worry too much about the one you have
eventually giving out on you. In future, printing new 'spare parts' may be as
easy as popping a champagne bottle. Bioprinting companies like Organovo
are already printing blood vessels, skin, kidneys, and even a replica of a
beating human heart.
The Good: Not only will we be able to prolong and enhance our lives by
replacing faulty organs and limbs with new ones, we'll also be earning karma
points by eradicating the need for animal testing since medical researchers
will be able test drugs on bioprinted human tissues instead of animals.
The Bad: Living longer also means prolonging our stay in the workforce to
save up for a bigger retirement fund. Bummer.
PIMP YOUR RIDE
Now that road-ready 3D-printed cars like Kor Ecologic's
Urbee 2 and Local Motors' Strati have hit the tarmac, it's only a matter of
time before we'll be able to walk into a car dealership and, well, print our
rides. The electric open-top two-seater Strati, which took just 44 hours to
print (Urbee 2 took over 100 days), boasts 49 parts (the average car has about
5,000), including its 3D-printed carbon fibre body, and may soon be commonplace
on the roads. The American-based company plans to start commercial production
by the end of this year.
The Good: Customising your dream car will be as easy as A, B, click.
The Bad: 3D printers consume hundreds of times more electricity than
traditional manufacturing methods. Guess who ends up paying for that
surplus?
SHRINK YOUR
MORTGAGE

Home is where you print it. Not content with printing
10 houses in under 24 hours (each costs about US$5,000), China company WinSun
has taken the technology to new heights with the world's tallest 3D-printed
building. The five-storey apartment block, which is on display at Suzhou
Industrial Park, is made from a mixture of glass fibre, steel, cement and
recycled construction waste. So it's not the prettiest looking stack of
concrete on the block, but it sure is a sign of things to come.
The Good: Affordable housing for low-income families can be created faster
than ever before.
The Bad: Hello, concrete jungle, goodbye nature.
WOO THE LADIES
Why order take-out when you can simply print your
breakfast/lunch/dinner? Yup, TV dinners will never be the same again with food
printers like the Foodini. Simply select your grub and watch as pizzas,
hamburgers, cookies, pies and lasagnes materialise layer by layer before your
eyes. Of course, the food printer doesn't actually cook your meal for you (you
still have to pop it into the microwave oven), but it makes messy prep work like
rolling out your own dough a cinch. For the sweet tooth, there are also 3D printers
like Chocedge, one of the first chocolate-exclusive 3D printers, that let you
create 3D treats out of chocolate.
The Good: Impressing your date just got a whole lot easier for the
cooking-averse.
The Bad: It's not exactly health food. After all, it's really just processed
food with a spiffier Jetsons-esque update.
SET THE TREND
Trust the folks in the fashion world to jump on this
bandwagon. Whether it's flashy accessories like jewellery, high heels or
swimwear like the N12, the world's first ready-to-wear printed
bikini, there are already products available on the market for
fashion-forward techies. And it's no wonder. The potential of 3D printing in
the creative industry is huge. With specially tailored software that can
compute an individual's body measurements, designers can instantly create
bespoke collections guaranteed to fit like a glove. It's not one size fits all
so you needn't feel bad about not being a size 0.
The Good: People of the future will dress infinitely better with their 3D
made-to-measure wardrobes that take less time and effort to produce. Well, that's
the theory, anyway.
The Bad: With clothes made to fit, you really don't have an excuse not to
look your sharpest at all times.
PLAY WITH IT
Whether it's boys' toys, mundane
everyday household thingamajigs or something as refined as musical instruments,
if you can think it, you can print it. As you're reading this, 3D printers
would have already popped out funky iPhone cases, flutes, acoustic guitars and
even camera lenses. Android fans can order customised Bugdroid collectibles at 3D
printing company Cubify (http://cubify.com/) to add to their toy collection.
And in an ironic turn, someone has even printed a functional old-school heddle
loom for weaving fabric. Why? Well, why not?

The Good: With a little imagination, you'll never run out of new playthings.
The Bad: Things lose their intrinsic value when replacing them is as simple
as clicking a button.

EXPRESS
YOURSELF

Tech and culture find a unique symbiosis in the
creative realm of 3D printing. With a little digital sleight of hand, ideas
that would've otherwise been confined to a two-dimensional plane come to life
in true form as modern sculptures in the hands of esteemed 3D printing
designers like Joshua Harker (www.joshharker.com), who has created works like
the Anatomica di Revolutis Sculptural out of polyamide, a combination of nylon
and glass fused together with a laser.
The Good: Anyone can be an artist.
The Bad: Anyone can be an artist.
BE THE PERFECT
HOST

What do you do with a 3D printed house? Why, you decorate
it with 3D printed décor, of course. The range of home products available
includes decorative pieces like clocks, art works and tableware. Even domestic
goddess du jour Martha Stewart has jumped into the fray with her own line of
3D-printed kitchenware. Her Trellis collection includes coasters, napkin rings,
LED candle holders and place card holders in her signature colour palette
(Lemon Drop, Robin's Egg and Jadeite).
The Good: Not enough cutleries for a dinner party? Bored of looking at the
same old painting day in and day out? Just hit 'print'.
The Bad: It's still questionable just how safe the material used to print
items like utensils really is for consumption. Fortunately, steps are being
taken to produce non-toxic filament exactly for that purpose.
DOCUMENT LIFE
Why make do with a 2D print-out of your unborn child
when you can create a 3D souvenir of him/her for posterity? For a fee of about
US$1,300, Fasotec and Hiroo Ladies clinic in Japan will scan and print a
likeness of your bub in the womb using a special technology called BioTexture. For
parents of older children, there is now an option to turn your tykes' creative
doodles into 4-inch 3D sculptures for 99 Euros (
http://crayoncreatures.com/).
The Good: Instead of buying toys for your little ones, simply print what they
draw.
The Bad: Running out of shelf space to display your child's creativity in
3D.
PROTECT
YOURSELF

Okay, so this where we run into the dark side of 3D
printing. While 3D printing opens up a
whole new frontier for us, it also exposes us to the more unsavoury aspects of
society. In 2013, blueprints for the first fully printable gun, The Liberator,
were posted online and downloaded over 100,000 times before they were taken
down. Of course by then the damage had already been done. The DIY community and
digital gunsmiths have since gone on to develop and refine their own variations
of printable guns.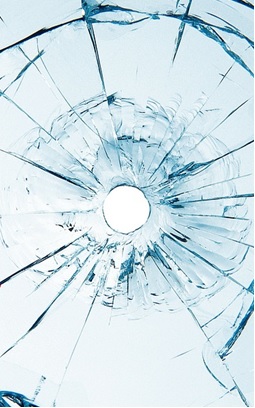 The Good: We're drawing a blank here.
The Bad: We're all for innovation but putting guns in the hands of civilians
triggers a whole lot of warning bells.
By Evan Law / February 3 , 2015 10:15AM GMT+8
Tags: Tech Storm, TechStorm, TV, Entrepreneurship, Technology, Innovation, 3D Printer, Mechanical, BioPrinting, Car, House, Food, Fashion, Toys, Plane, Airplane, Cups, Utensils, Party, Host, Babies, Guns, Protection
Disclaimer: The above images and trademarks are the
sole and exclusive properties of their respective owners and are reproduced
herein for the purpose of fair criticism and review.