Android users, rejoice! There are quite a number of cool apps out there for you that are Android exclusive, and will make you feel like you joined an invite-only party with plenty of booze, great food and privileges.

Be like James Bond
Use your face and voice to access your private apps, with
AppLock! This ensures that your apps will not be in some bad guy's hands and ruined forever (or your baby sibling's little hands). And if someone tries to use your photo to gain access, they will be denied, as there is a "Liveness" feature in the app that requires you to move your face a little so that the app knows it is dealing with a live person. Isn't that smart?
Make your phone twinkle with many colours
If you want a different colour notification light to blink for every different app notification that comes through, download
Light Flow! You can save time by not always powering on the screen to see if there is any notification, and thus save energy too! Lengthen your phone's battery life and and power button usability with this app, which at one glance you can know whether you received an email or a Whatsapp message instead.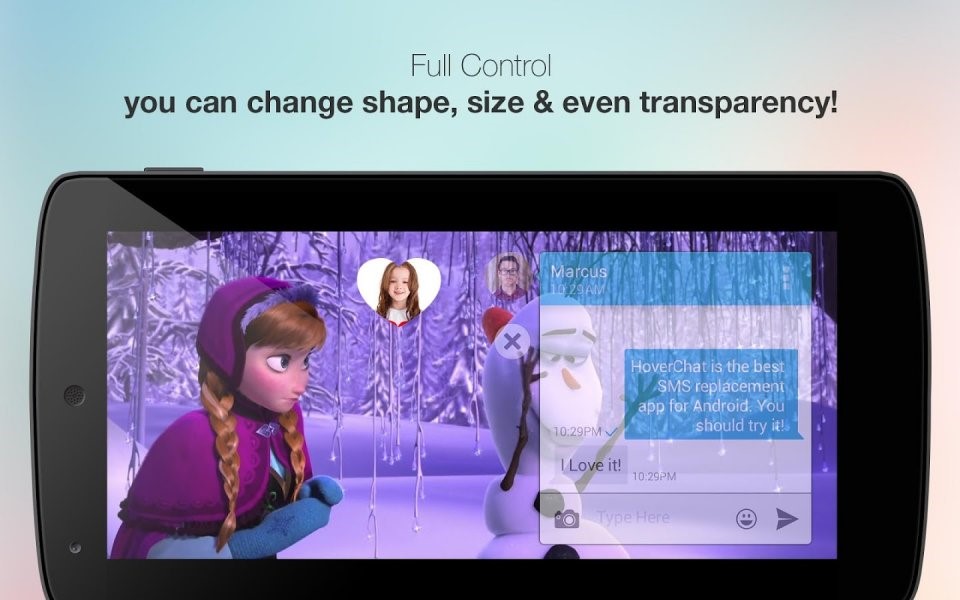 View videos and sms people all on the same screen
HoverChat makes multitasking so easy. Want to watch a movie on your phone but want to keep texting your bestie? This app lets you do that by opening the text conversation right in the movie screen, and you can even tweak the conversation window to be translucent so you do not miss the best parts of the movie! Have a secret to hide? Don't worry, HoverChat has an option called "Anti-NSA Mode" which you can enable to encrypt your text messages so your phone carrier and even the government cannot read it.
Get to your apps much faster
Apps that we love are those that make you more productive, a.k.a use less effort to get to where you want to be. It is quite a hassle sometimes to get out your phone from your bag, unlock your phone, and find the app you want to get things done. And
Cover Lock Screen has that covered (literally), by simply putting the apps you need most right on the lock screen of your phone. Just place your finger on the app you want to use, which is on the lockscreen, and swipe to unlock. The app will automatically open, no more swiping around and finding what you need. What is even better is that the apps in your lock screen appears according to the time of the day, and what you need at that time. The apps we use are very different when we are at work or play, and Cover Lock Screen acknowledges that.
Have fun with your new apps, and relish the exclusiveness that these apps provide for only Android users!
By Chan Shu Hui / May 7, 2015 11:33AM GMT+8
Disclaimer: The above images and trademarks are the sole and exclusive properties of their respective owners and are reproduced herein for the purpose of fair criticism and review.