Sony's latest audio product offerings show that form and
function can exist side by side

Sony has just unveiled its latest range of
audio devices, which elevates the bar when portable audio listening pleasure is
concerned. This range includes three noise cancelling headsets and a
High-Resolution Audio Walkman with specifications good enough for any serious
audiophile to go crazy about.
Aside from technical specifications, what
will first interest you are the eye catching bright colours this range offers.
All three headsets and High-Resolution Audio Walkman come in six distinctive
colours, Viridian Blue, Cinnabar Red, Charcoal Black, Silver Bordeaux Pink and
Lime Yellow.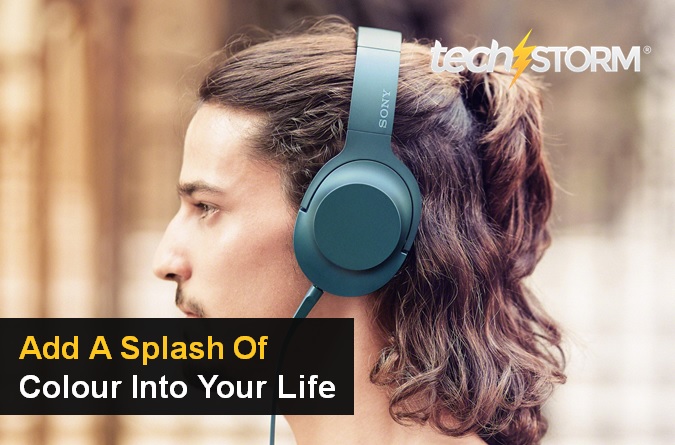 Headphones
(h.ear on / h.ear in /h.ear in NC)

With noise cancelling abilities, bid
goodbye to being annoyed by crying babies during a long haul flight, loud unpleasant
phone conversations on the bus home or even persistent drilling from the
construction happening next door.
h.ear on is a collapsible around the ear
headphone that fits quite snuggly when worn – it doesn't press on your ear
making it comfortable to be worn over longer periods of time. Combined with
High-Resolution Audio compatiability, the h.ear on also boasts impressive
specifications of 40mm dynamic driver unit, 103dB/mW and frequency response of
5-60 000Hz just to name a few. The h.ear on weighs just 220g and comes with a
1.2m detachable cable that has a remote and mic. What makes this headphone
standout from the other two headphones aside from its form, its diaphragms have
been coated with titanium to rid unnecessary vibrations for clearer music.
Both h.ear in models as its name suggests
are in-ear headphones that provide a really clear music without being bulky.
Main difference between the two h.ear in
models would be the Digital Noise Cancelling feature the h.ear in NC has. A
small rectangular box the length of your thumb, connected between the earpiece
and the Walkman helps cancels out the noise. Coupled with dual noise sensor
technology and automatic AI Noise Cancelling technology, this h.ear in NC
headphone can block out unwanted noises for up to 16 hours on a single charge.
Making this particular model is the world's first Digital Noise Cancelling
High-resolution Audio compatible in-ear headphones.
The h.ear in NC headphones have
specifications of a 9mm dynamic driver unit, 100dB/mW (when Digital Noise
Cancelling is turned on) and frequency response of 5- 40 000Hz. The regular
h.ear in headphones on the other hand have similar specifications expect for
its sensitivity at 105dB/mW.
High-Resolution
Audio Walkman (NW-A25 / NW-A26HN)

Not every music player is built to be the same, more so
for High-resolution Audio devices. For those who are new to High-Resolution
Audio players, these are specially designed gadgets that preserve the music
file by having a higher sampling frequency in this case 24bit, without losing
any data in the encoding process due to compression of files.
Measuring 43.6x109x8.7mm, weighing 66g and
with a 2.2" QVGA screen makes this Sony Walkman is one of the most portable and
not to mention sleek portable High-Resolution Audio gadgets around. File
formats are not a problem, the Walkman supports eight common file types, MP3,
WAV, AIFF, WMA, AAC, HE-AAC, FLAC and ALAC files – allowing you to pick and
play your favourite songs without any hassle.
To support more music on-the-go, the
Walkman also has an expandable memory slot that can provide an additional up to
an additional 128GB with a microSD card. Both models also have a relatively
long battery life that provide up to 30 hours of High-Resolution Audio
enjoyment anywhere and whenever you please.
The main difference between the two models
would be that the NW-A26HN comes with an optional Digital Noise Cancelling
headphones bundle and has a larger in-built memory capacity of 64GB – the
NW-A25 has a 32GB in-built memory.
Availability
and Pricing

The entire range comes in six distinctive
colours, Viridian Blue, Cinnabar Red, Charcoal Black, Silver Bordeaux Pink and
Lime Yellow. The Lime Yellow range is exclusive only to official Sony Stores
and Sony Centres. Prices for Sony's headphones start from US$98 (SG$139) while
prices for the Walkman start at US$212 (SG$299) and will be available in the
next couple of weeks.
By Geralyne Kaye / October 8, 2015 17:00PM
GMT+8 Singapore
Disclaimer: The above images and trademarks
are the sole and exclusive properties of their respective owners and are
reproduced herein for the purpose of fair criticism and review.