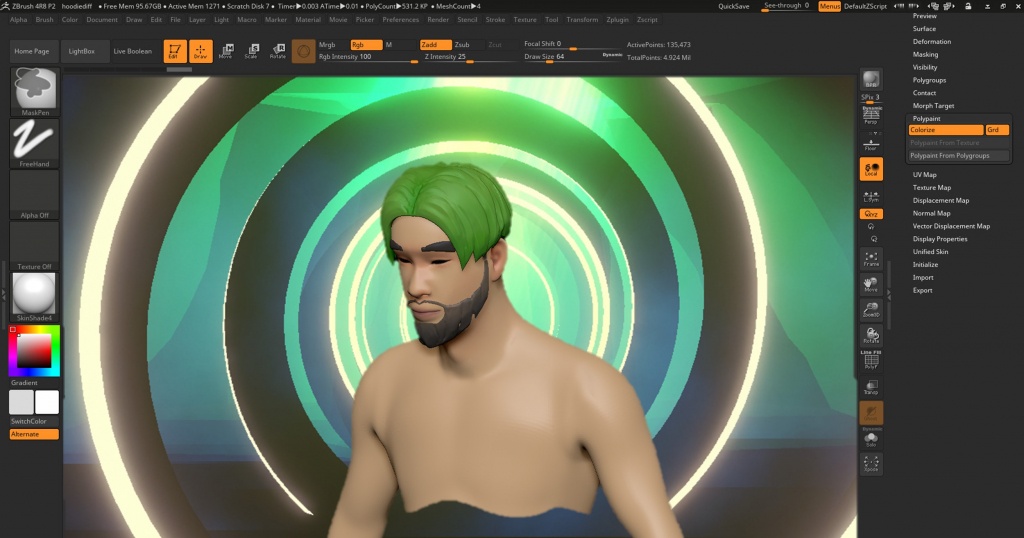 In the region's very first interactive virtual live concert, audiences were transported to a galactic Egyptian podium, then to Singapore's Central Business District, all the while interacting with a titan-sized ShiGGa Shay.
Rapper ShiGGa Shay told TechStorm that the concert was a collaborative process with MRGE – a Singapore-based collective of show creators. MRGE (short for 'merge') is a fully virtual end-to-end platform for thematic live concerts.
ShiGGa elaborated that the MRGE team create environments designed to match the lyrics of his songs. And each of the 3 avatars were also created to best represent his characters.
TechStorm spoke with the MRGE team to understand how this groundbreaking live show first got off the ground.
TS: So how was this all put together? Tell us a bit more about the concept of this interactive virtual live concert.
MRGE: The show was conceived and designed in 7 weeks, with a total of 3 rehearsal sessions. It was only possible because it was an extremely collaborative process, and ShiGGa is a seasoned performer.
We wanted to bring all possible live concert elements into this virtual show.
And we felt that the biggest challenge was for the audience viewers to feel the sense of this concert happening in real-time, as it is easy to think of this as a pre-recorded event instead.
So our solution was to have moments where ShiGGa would be addressing the viewers through the stream chat in his virtual form, and also build in many live interaction prompts where audiences have a stake in co-creating the experience by triggering effects in the environment.
We were heartened that during the 30 mins stream, the viewership dropout rate was less than 5%. Attributed to the novelty of the approach and also audiences were actively engaged to many of the surprises delivered in the show that they were not expecting.
TS: How did you go about choosing which scenes to showcase in the concert?
MRGE: We wanted to bring audiences to many different landscapes, some closer to reality and some birthed out of pure imagination. We were ideating the 3 different worlds to also create an emotional arc and journey that builds up across the concert.
Starting the show with ShiGGa in an enclosed cave like scape, creating the sense of mystery behind this elusive figure. The second scene opens up to a completely made up world, a juxtapose inspired by Greek temples and ShiGGa's avatar from Chinese terracotta warriors – at the same time giving the performer "superhero" powers that can only be imagined (i.e., flying up in the air and firing lightning bolts from his fingers.).
For the third and final scene, we wanted to bring the audience back and reflect ShiGGa's Singaporean root that has been the main driver for his songs. What better way it is to showcase familiar Singapore landmarks, and at the same time giving him a larger-than-life persona.
The art direction that we undertook, considered not only the lyrical aspects of the songs performed, but also trying to explore the limitless possibilities of digitally created experiences.
ShiGGa Shay's virtual concert will premiere on TechStorm, the exclusive Official Media Partner, on 19 Oct, Mon 8:30pm (SG/MAL) | 7:30pm (JKT/BKK) | 6pm (SL).