Remember that moving picture Harry has of his parents dancing? Well, it is now a reality – No we are not kidding

That's right, pictures have now gone into the realm of Augmented Reality (AR) with LifePrint. LifePrint is a portable photograph printer and a companion mobile application that has the latest AR HyperPhoto technology built into it.
Measuring just 127 x 76 x 25.5mm and weighing 200g, the LifePrint is small and slim enough to fit in your pocket. Each photograph printed will measure 50 x 76mm, takes around 30 seconds to print and on a full charge the LifePrint can churn around 10-15 pictures.
Snap, print and capture not just a photograph but an actual moment in time, since the image captured is no longer still. Each moment is now stored on the physical photograph. In order to see your photograph move, you would need to look at it through LifePrint's companion mobile application (sorry no magic here, all technology).
LifePrint's companion mobile application will give you access to images on your major social media accounts all in one simple to use application. Social media sites like Facebook, Instagram, Twitter, and Vine. Also did we mention that Life Print is the first ever compatiable printer for the GoPro (Point-of-view action camera)? Well, it is.
In addition to its companion mobile application features, it has very own photograph editing suite. So no more switching between other photograph editing applications and back just to get the perfect filter on your photograph.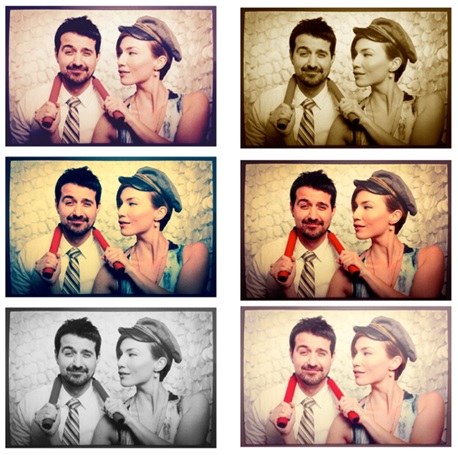 Availability And Pricing
LifePrint is currently raising funds on Kickstarter
here. You can get your hands on it for US$159 (only because the early bird specials have all been snapped up!) and it ships internationally for an additional charge. LifePrint looks to fulfil orders starting August 2016, so patience is definitely needed here.
What are you waiting for? LifePrint away!
By Geralyne Kaye /December 9, 2015 1:17PM
GMT+8 Singapore
Disclaimer: The above images and trademarks
are the sole and exclusive properties of their respective owners and are
reproduced herein for the purpose of fair criticism and review.