Get SWITCH'ed:
Game Changing Trends in Tech

Tech Storm TV hit the ground at Singapore
Week of Innovation and Technology (SWITCH) this year. We talked to some of the leading
minds in Asian tech, and got their takes on the big tech trends that are
shaping the world today.
Cross-Pollination
of Domains

The future of tech and society lies in the
cross-pollination of ideas, technologies, and domains.
"Individual technologies are
important, but we need to think of holistic views of the integration of
technologies to solve issues. Once we set a target domain or issue to solve,
then we can bring different technologies from AI, and robots, and blockchain to
combine into a single solution. It's more important to see more orchestration.
That's a fundamental shift." –
Mr.
Atsushi Taira
, Managing Director of Mistletoe Singapore
Building
the Smart City

Increasingly, tech companies and
governments are working hand in hand to create the smart cities of the future.
"One of the biggest problems we have
been facing for hundreds of years is how to move people around. Any city, in
order to flourish, needs to move massive amounts of people every day. The
inability to do so will cause disruptions, which will cause massive economic
issues. The sharing architecture is the only way to help any city, any smart
city, to grow. And so it's important to innovate on the transportation
space." –
Mr. Justin Chin,
Co-Founder and CEO of QIQ Global
Growing
Applications of Deep Tech

Big breakthroughs in science and advanced
digital technologies, broadly described as deep tech, are now finding practical
applications in organisations.
"We've never really paid attention to
food using the lens of hardcore science. But the technologies around food
science are hugely important. Think new ways of making food, for instance, or
molecular gastronomy, and how that impacts the environment and natural
resources. There's also a whole emerging field on how bacteria affect human
health. And its implications are much broader than we've ever imagined." –
Dr. Jui Lim, CEO of NTU Innovation
The
Rise of Margin Markets

Once considered outliers, tech industries
in Asia, and particularly Southeast Asia, are fast becoming game-changers.
"People always say emerging markets
have been left behind. But I say congratulations. Even better! Because they
don't have to care about crashing existing infrastructures, they can build from
scratch and jump two to three generations. Remember, China was left behind, but
in the last five years it's really jumped ahead, and that should happen in
Southeast Asian countries too." –
Mr.
Atsushi Taira

SWITCH
2018: Emerging Trends in Artificial Intelligence

Artificial Intelligence is hot on the lips
of everyone in tech, and at SWITCH 2018, we saw some of the latest trends in this
exciting domain.
Lifestyle
From applications in fashion to music, AI
is finding its way into lifestyle applications.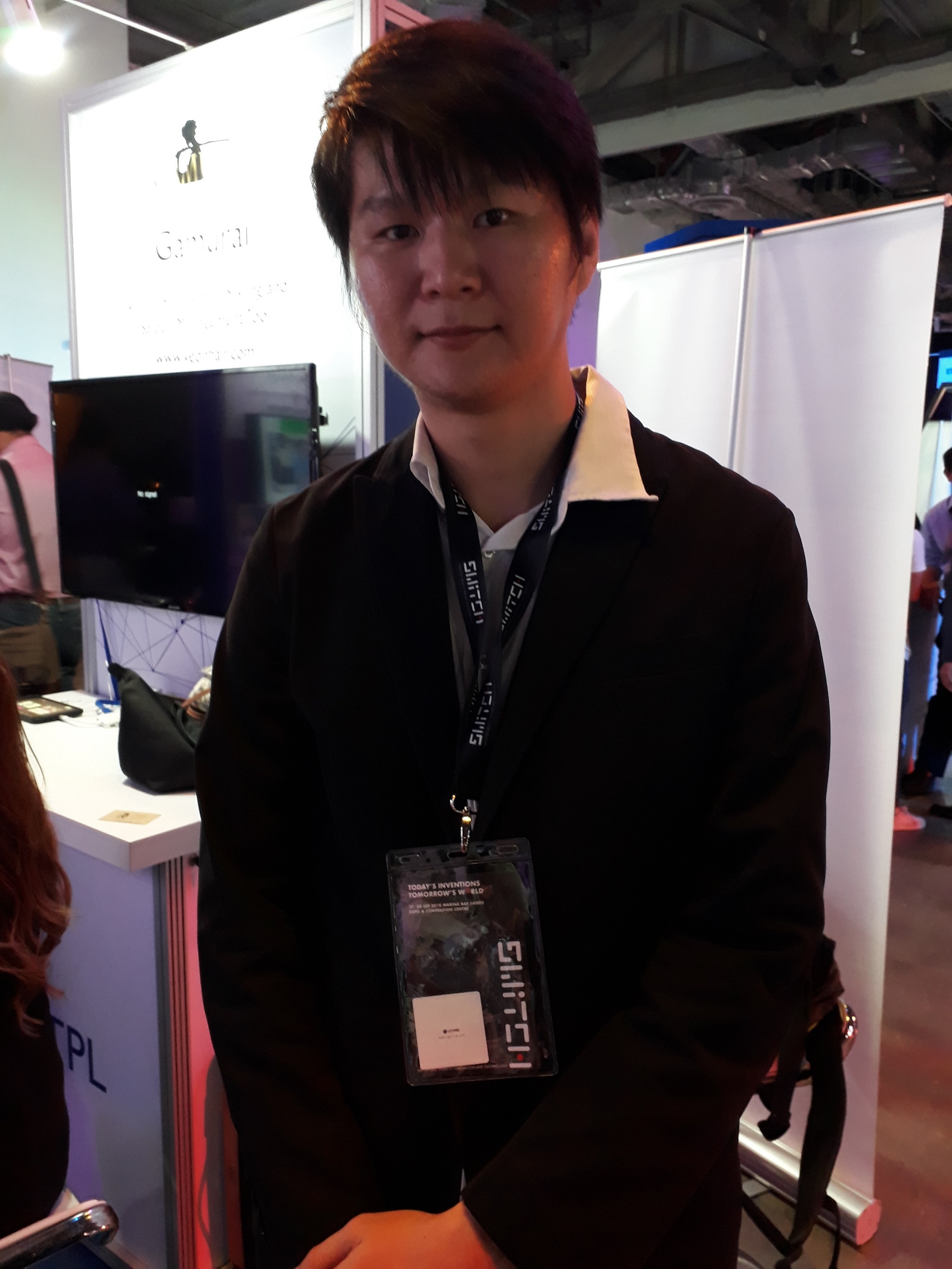 Mr. Woo
Sze Ming,
founder of Gamurai Pte Ltd, talks about
how his company uses AI to enhance workflow within the hairstyling industry.
"We've created a suite of software
tools to empower stylists at at salons in the daily business operations. With
virtual reality, we can construct a 3D avatar of the customer's face, and allow
them to do visualisations of hairstyles and colours before doing the real
thing."
Advanced
Robotics

Breakthroughs in robotics are leading to
smarter, more "human"-like robots.
"Robotics is going from repetitive
robots to robots that can make decisions on their own in a dynamic environment,
like human cyborgs," says
Mr. Ruchit
Rami
, CIO of Cognicept, a robotics company that creates software to enhance
intuition in robots.
"One of the emerging fields in
robotics is Vision AI. Older robots depend on 2D vision, but newer robots are beginning
to move towards camera feeds, and can identify objects using computer
vision."
Intuitive
AI

AI is getting more intuitive and humanlike.
"Many people think that AI will
replace human jobs," says
Mr. Billy
Chen
, CEO of Oriole Technology, which develops intuitive chatbots for
front-facing service industries, "but it's more like AI is becoming able
to co-work with humans."
Describing his company's chatbots, Mr. Chen
says, "our chatbots are able to interact with humans based on facial
expressions and gestures. The AI assigns this data with an emotion label, and
creates a matching response. It helps the user feel like they're interacting
with a human."
Food
Production

AI is also being used in agriculture to
make food production more efficient and less unpredictable.
"We're doing AI with
meta-genomics," says
Mr. Lionel
Wong
, managing director of Upgrown Farming Company that works in controlled
environment agriculture. "We're able to use AI to make sense of DNA
sequencing and then analyse what's going on in the air, water, and soil, and
then create products that fix those problems."
Footnote: Tech Storm TV is the official
Media Partner for the prestigious tech event Singapore Week of Innovation and
Technology (SWITCH) 2018.
By Joel Tan/20 September 2018 11:00 Singapore