This infamous dating website for
married couples is the latest target for hackers who threaten to release
sensitive information that include credit card details, real names, addresses,
etc

It
looks like even hackers themselves possess some form of ethics and sanctity
when it comes to marriage. For those who have not already heard, hackers have
managed to infiltrate the Ashley Madison website on the 20
th July
that created a viral frenzy. Especially since the website is supposedly
protected with the 'latest privacy and security technologies.'
Ashley
Madison is owned by Avid Life Media (ALM), which prides itself for being the
world's leading website that provides the platform for married individuals to
cheat on their partners (apparently a whopping 37 million members worth). The
extramarital dating site is banned in Singapore and under scrutiny in the Philippines.
ALM also owns a few other similar concept dating sites like Cougar Life and
Established Men. All of which are quite literally an online playground for the
infidel – If you get our drift.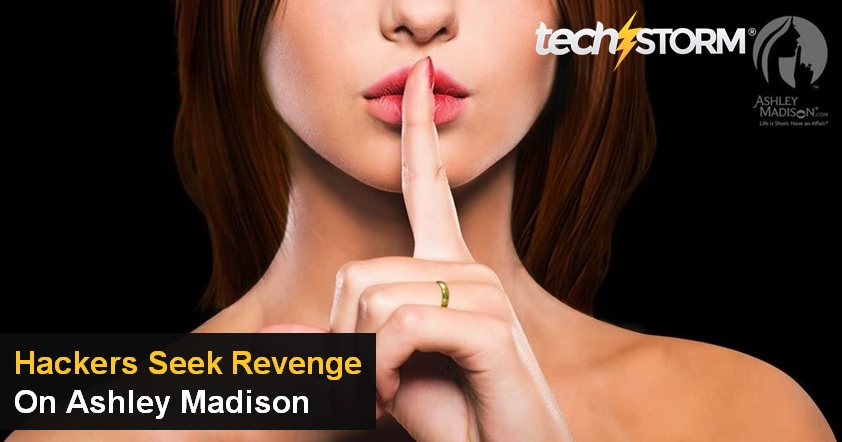 These
hackers on the other hand, are known as The Impact Team. Their main request is
for ALM to shut down their ambiguous dating sites. Else sensitive information
like their member's credit card details, real names, addresses, emails,
compromising pictures and in short, every incriminating detail the hackers could
get their hands on will be published for the world to see.
For
now, it is still unsure how much information The Impact Team has managed to get
their hands on. In light of the situation, ALM has issued a statement to
reassure its members and well, telling The Impact Team to '
try harder.' Here are some snippets from the statement released:
'We were recently made aware of an
attempt by an unauthorized party to gain access to our systems. We apologize
for this unprovoked and criminal intrusion into our customers' information.'

'We have always had the
confidentiality of our customers' information foremost in our minds, and have
had stringent security measures in place, including working with leading IT
vendors from around the world.'

'At this time, we have been able to
secure our sites, and close the unauthorized access points.'

'Contrary to current media reports,
and based on accusations posted online by a cyber criminal, the "paid-delete"
option offered by AshleyMadison.com does in fact remove all information related
to a member's profile and communications activity.'

So
the saga between ALM and The Impact Team looks set to continue. The last we
checked (five minutes before this article went live), Ashley Maddison's website
is still up and boasting its iron-clad security system.
By
Geralyne Kaye Ong / July 21, 2015 5:00PM GMT+8
Disclaimer: The above images and trademarks are the
sole and exclusive properties of their respective owners and are reproduced
herein for the purpose of fair criticism and review.