Samsung's latest inventions are
the fairest of them all

Samsung
has done it again – Proving itself to be the one technology company not to be
reckoned with. Over the last week, it has unveiled the first ever Mirror and
Transparent OLED display panels at the Hong Kong Convention and Exhibition
centre.
The
new Samsung Display OLED panel itself is set to be a game changer whether in
terms of a business or as a personal consumer. Built with Intel® Real Sense™
technology, which allows you to control your device with simple gestures like a
wave, smile or even a wink!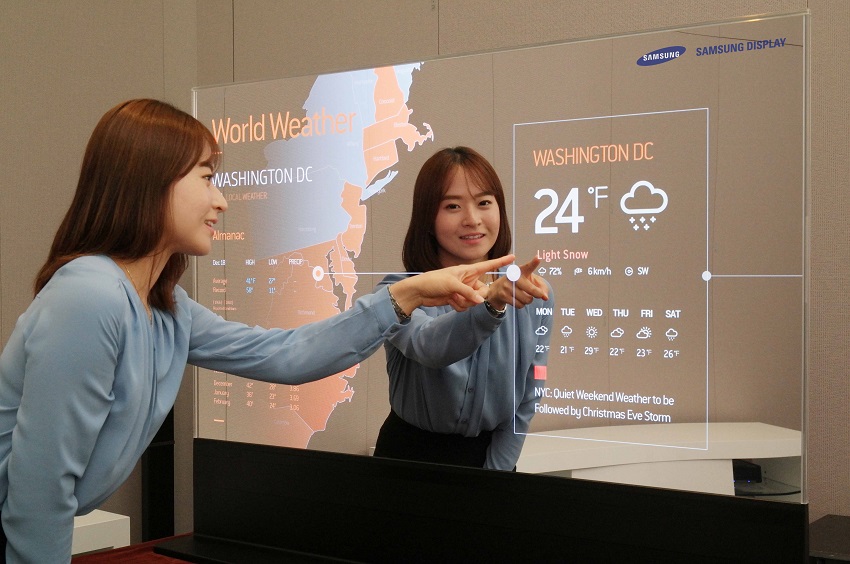 Put
these two technologies together and you get a total holistic virtual reality
experience. What this really means is that it is able to create a virtual
wardrobe that can allow you to 'try out' clothes or other retail items from an
extremely realistic perspective – Making the entire shopping experience more
visually engaging.
With
the Samsung's Mirror Display coupled with virtual reality technology, we can all
see ourselves wearing selected clothing, shoes or jewellery that we might wish
to purchase. So
think about this, won't it be awesome to get be trying out more than 20 pieces
of clothes without actually changing into them?
Get
ready to start seeing this piece of cutting-edge technology almost everywhere.
Samsung is looking at introducing these Mirror OLED panels to home owners who
want a piece of the action – Samsung looks to replace home mirrors in the future
with its Mirror Display.
Just
like the Mirror Display, the Transparent Display will be able to detect gesture
and will feature voice control of the Real Sense™ 3D-rotatable viewing system.
So watch out! Samsung is looking to reinvent the way that you interact with
advertisements and signage in the really near future.
By Geralyne Kaye Ong / June 17, 2015 5:56PM
GMT+8
Disclaimer: The above images and trademarks
are the sole and exclusive properties of their respective owners and are
reproduced herein for the purpose of fair criticism and review.