As Singapore celebrates its golden jubilee this year, Tech Storm embarks on a project to shine the spotlight on 50 local innovations, inventions and entrepreneurs who dared to challenge.*
The term entrepreneurs is not only reserved for those who come up with fancy mobile applications that wow or an e-commerce business. Some entrepreneurs have chosen to go on the unbeaten path by addressing the needs of the community. Get ready to meet these amazing entrepreneurs who have made giving back to the community their business.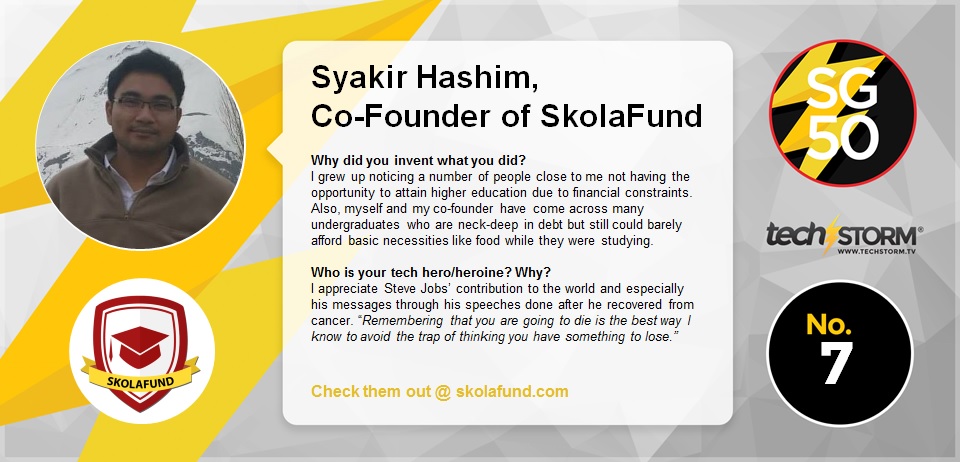 Check out the other SG50 innovations here!
*This is a countdown to shine a spotlight on innovation, inventions and entrepreneurs in Singapore. The order of those featured is not an indication of its ranking or merit, all featured are placed on the same level and arranged according to the weekly category in place.