Virtual Reality (VR) and Holographic Technology, are no
longer just a figment of our imagination with these latest gadgets from Samsung
and Microsoft

There is without a doubt that VR and
Holographic Technology is the next big frontier for both the entertainment and
computer industry.
The technology we once knew to be just
science fiction, is no longer that distant or impossible. In fact, it is
already here and it really isn't as scary as it all seems to be.
With the introduction of Samsung's Gear VR
Innovator Edition powered by Oculus Technology and Microsoft's HoloLens, we
move one step closer to this new reality that is set to bring us endless hours
of pure entertainment and in the process help make daily tasks more convenient.
Samsung
Gear VR Edition

When it comes to leading technology for
smartphone devices, you can bet your last dollar that Samsung would have part
in it.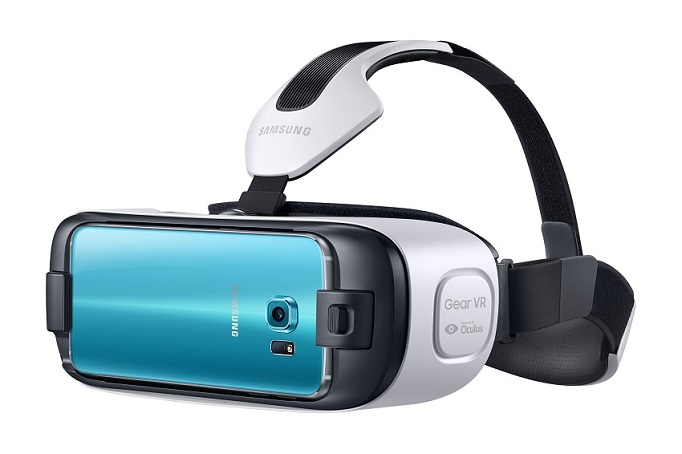 Take its latest VR gadget to hit our shores
for example, the Gear VR Edition powered by Oculus Technology. For those who
are not too familiar with Oculus, they are one of the pioneers for VR headsets
around the world.
We had the opportunity to test out the Gear
VR and let us tell you, it was a truly immersive experience like none other. The
visuals, although slightly pixelated were lifelike enough for us to be shocked
yet extremely amused at the same time.
In order to launch the VR experience, there
is an entirely dedicated mobile application for this named Oculus. Here is
where you download games and videos from a rather large library to be enjoyed
during your VR experience.
In addition, it was really comfortable to
wear without being excessively heavy even with a Samsung Galaxy S6 attached to
it. Thanks to its ergonomic design, flexible cushioning and adjustable strap it
made VR gaming so much more pleasant.
However, the entire VR experience is
extremely battery unfriendly. Playing a game with the Gear VR for around 20 minutes
will consume around 15% or more of your smartphone's battery life.
For those who are sceptical over this
device because you dawn spectacles, well not to worry Samsung has got you
covered. There is a knob on top of the Gear VR that allows you to calibrate the
viewing angle which in turn helps you to see the graphics better without your
glasses on.
Just one really sad feature about the Gear
VR, it is only compatible with the Samsung Galaxy S6. Yes, we know – We are
just as bummed out as you are.
The Samsung Gear VR Edition powered by
Oculus Technology is only available in Frost White and retails for $298.
Microsoft
HoloLens

Now this, this is holographic technology
that is clearly on steroids and from the wildest dreams of Star Trek or Tron
made into reality. Who needs a computer screen anymore with the all new and
super exciting Microsoft HoloLens headset?
As its name suggests this works on
holographic technology that projects 3D images when you put on the headset. Its
possibilities are pretty much endless from shaping holograms to fine-tuning a
design for a car, the HoloLens quite literally gives your ideas life.
The HoloLens has a mapping feature that
enables the user to mix holograms with the actual environment you are in. What
this means is that, you are able to place holograms in your room or office like
how you would place a physical object. Cool huh?
If you are wondering how this is
controlled, well, with gestures and voice of course! No wires, smartphones or a
connection to a physical computer of any sort is needed. When Microsoft says
that they are changing the way you see your world with the HoloLens they really
mean business.
Sadly the Microsoft HoloLens is still not
available for sale and are still in the development stage.
By Geralyne Kaye Ong / July 28, 2015 11:55AM GMT+8
Disclaimer: The
above images and trademarks are the sole and exclusive properties of their
respective owners and are reproduced herein for the purpose of fair criticism
and review.