Black Mirror: The National Anthem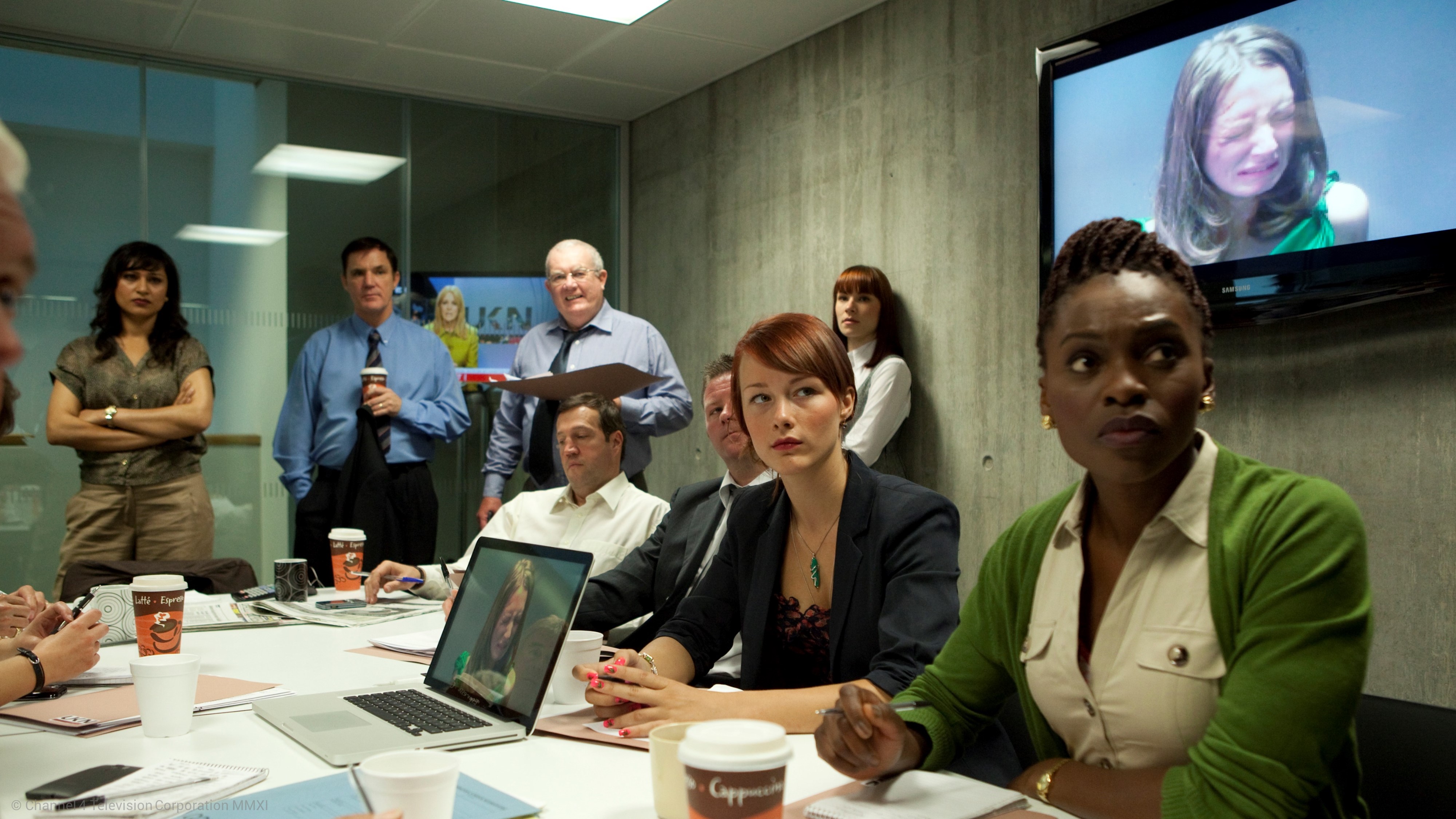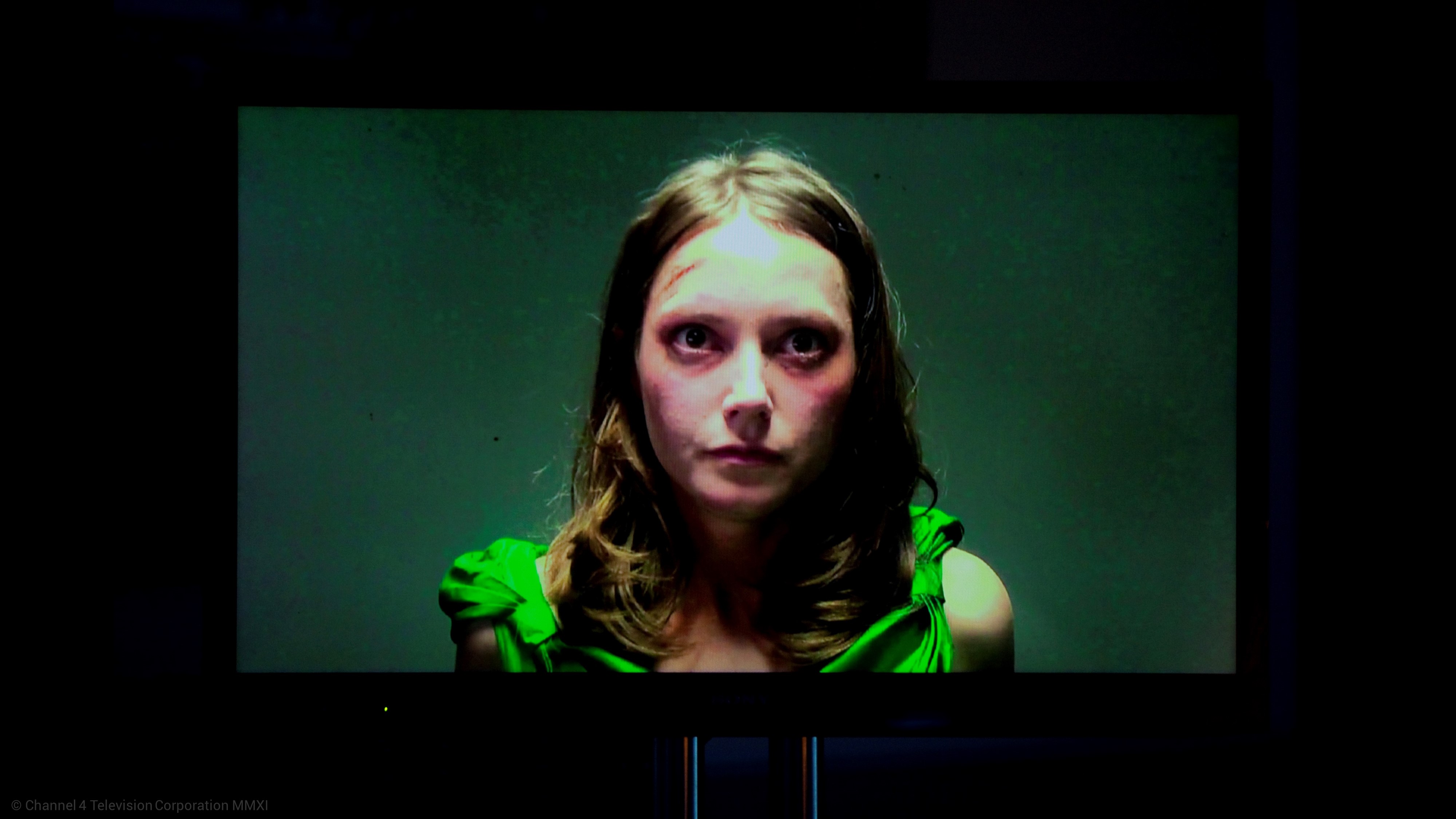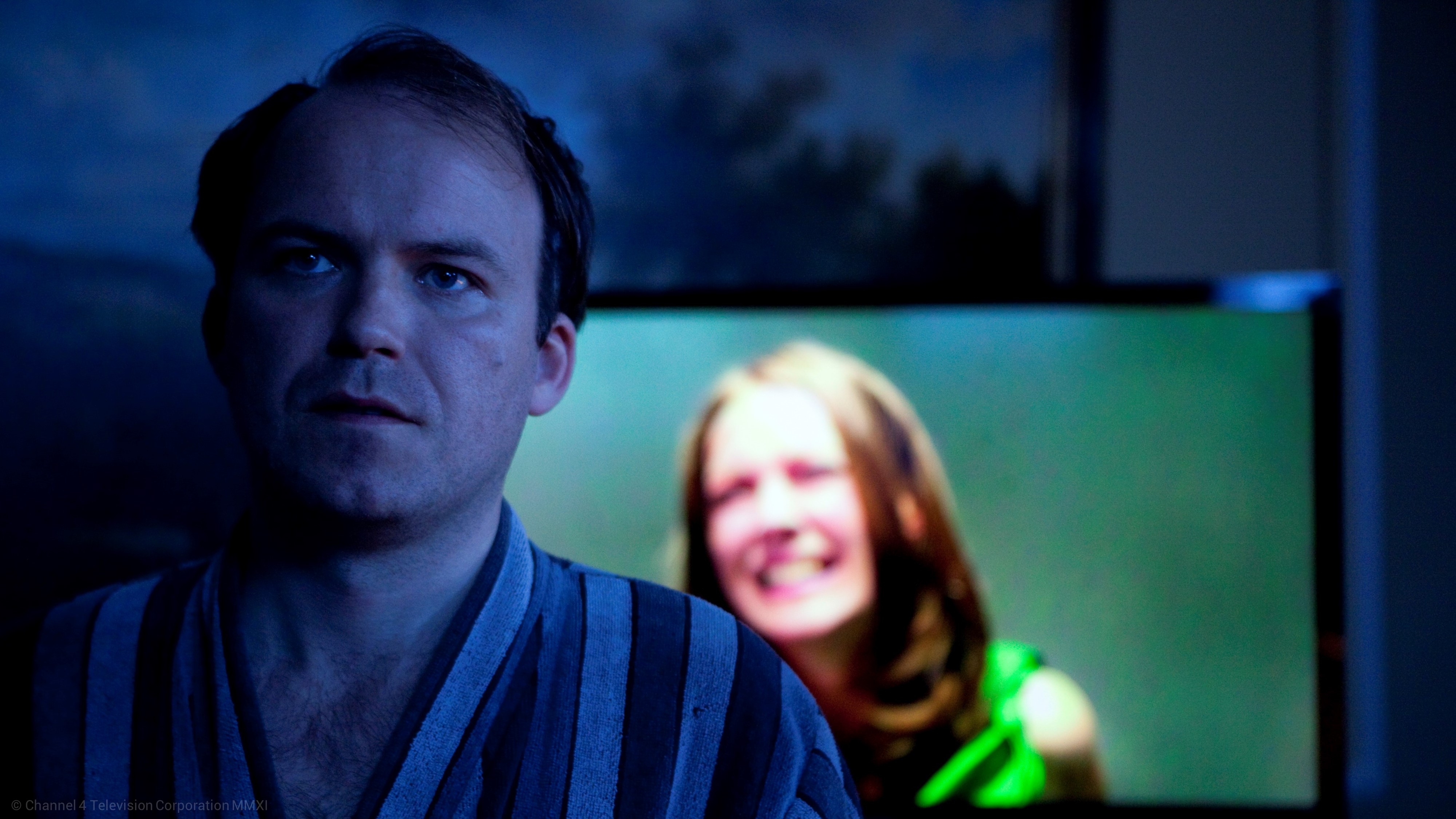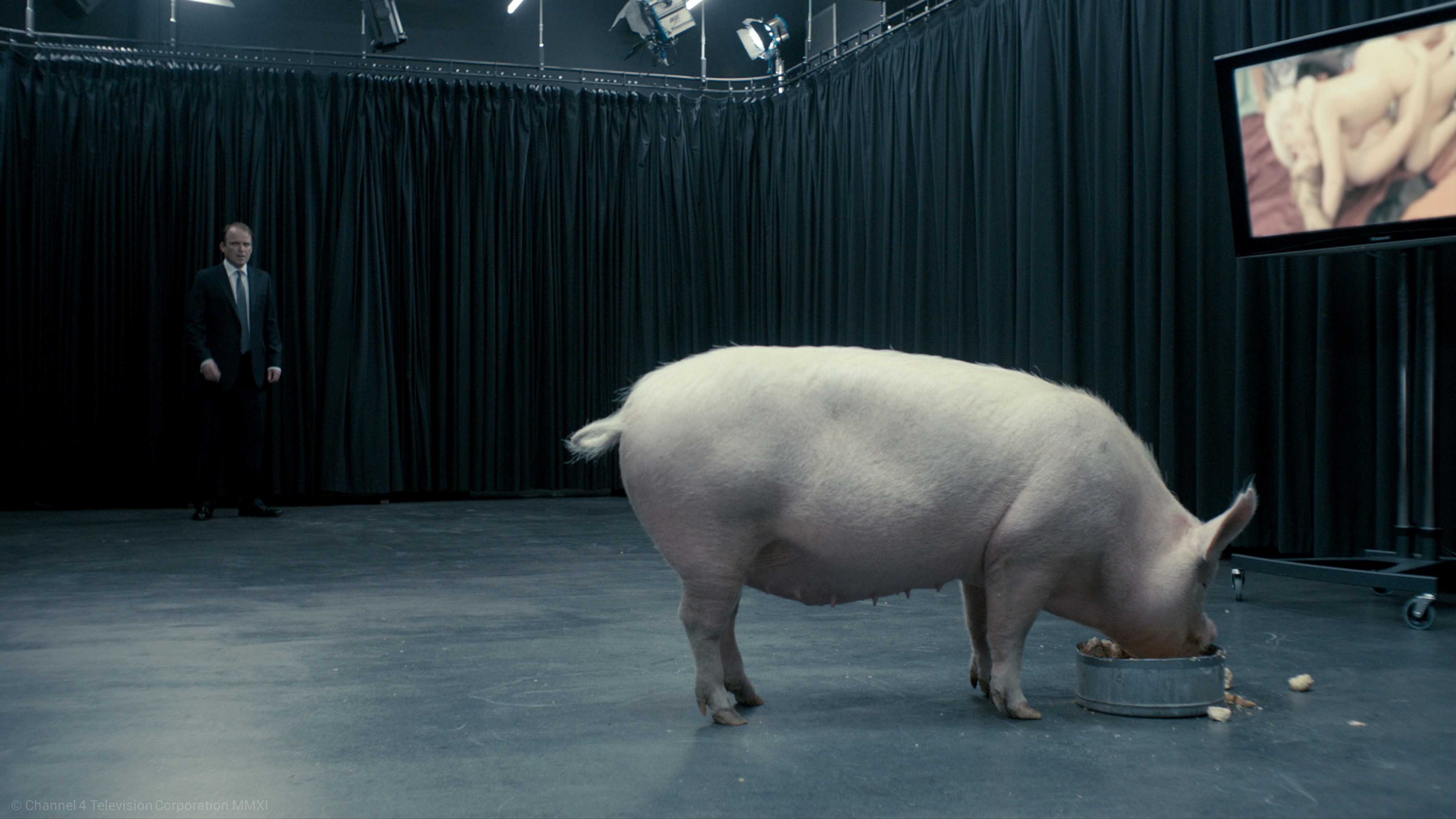 Prime Minister Michael Callow is awoken by a phone call giving him some very bad news – Princess Susannah, an attractive and much-loved member of the Royal Family, has been kidnapped. Downing Street's attempts to keep the kidnapping quiet are futile – the ransom video has been posted on YouTube and soon the story is spreading like wildfire. The television news and the press at first agree not to report the story, but as the event goes viral – via Twitter and other social media outlets – it becomes clear that no-one can keep a lid on what is happening. As a full scale operation to find and rescue the princess swings into action, the Prime Minister's team start to investigate contingency plans. However, the kidnapper responds by proving that the threat to Susannah's life is very real indeed, and with public opinion turning against him, Michael and his team realise that the only option is for them to agree to the ransom demand, no matter what the consequences.
Black Mirror: 15 Million Merits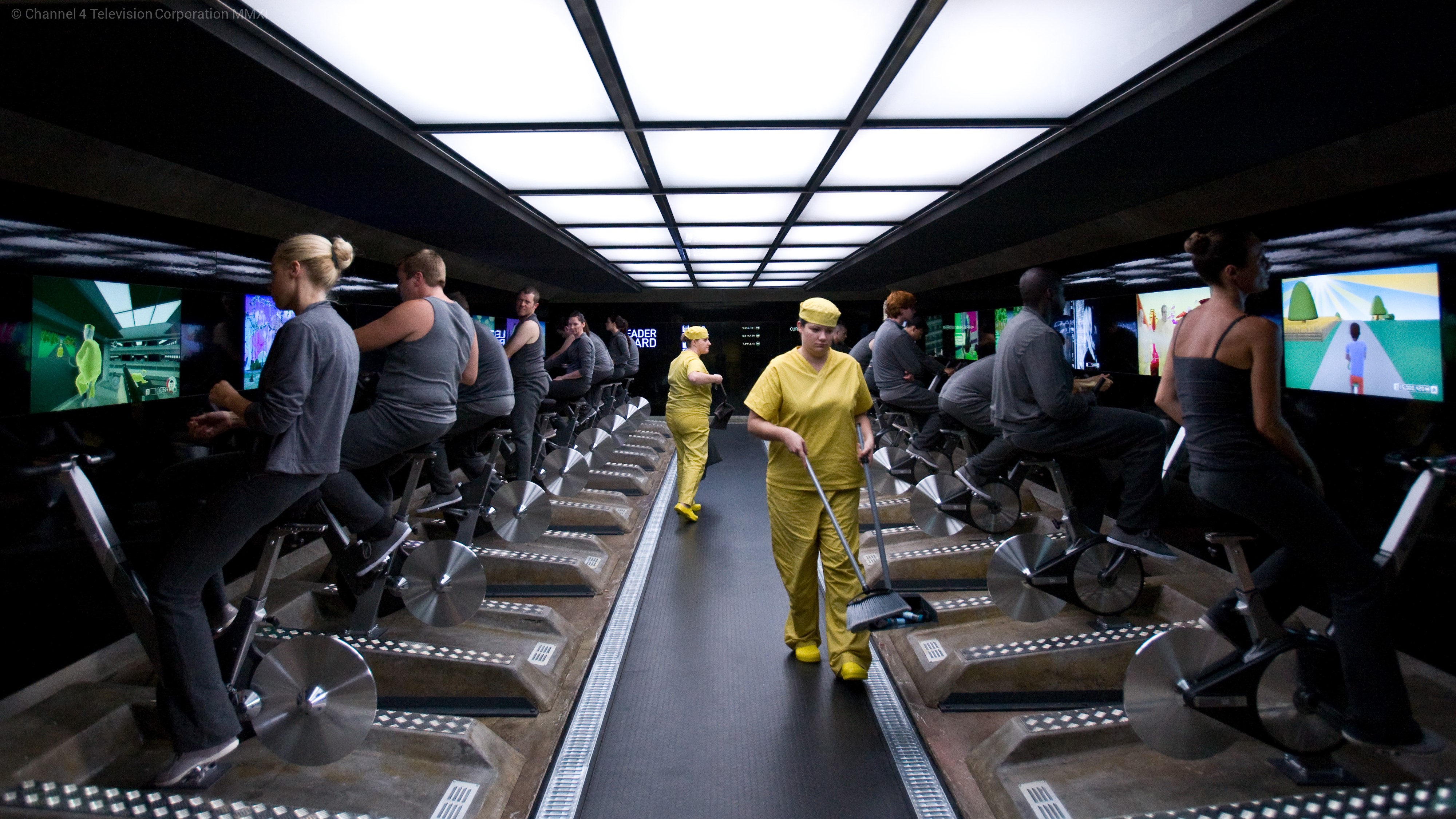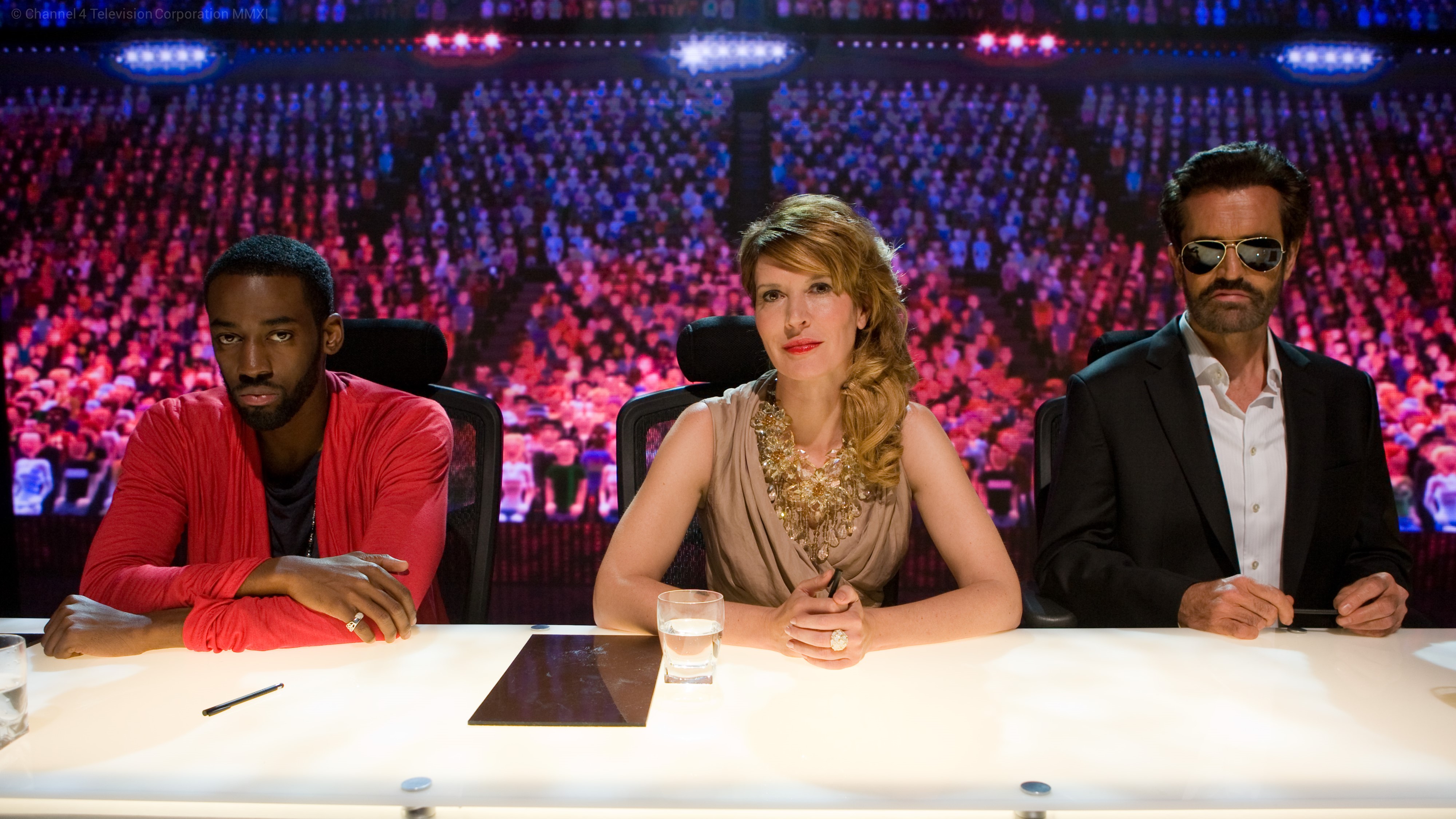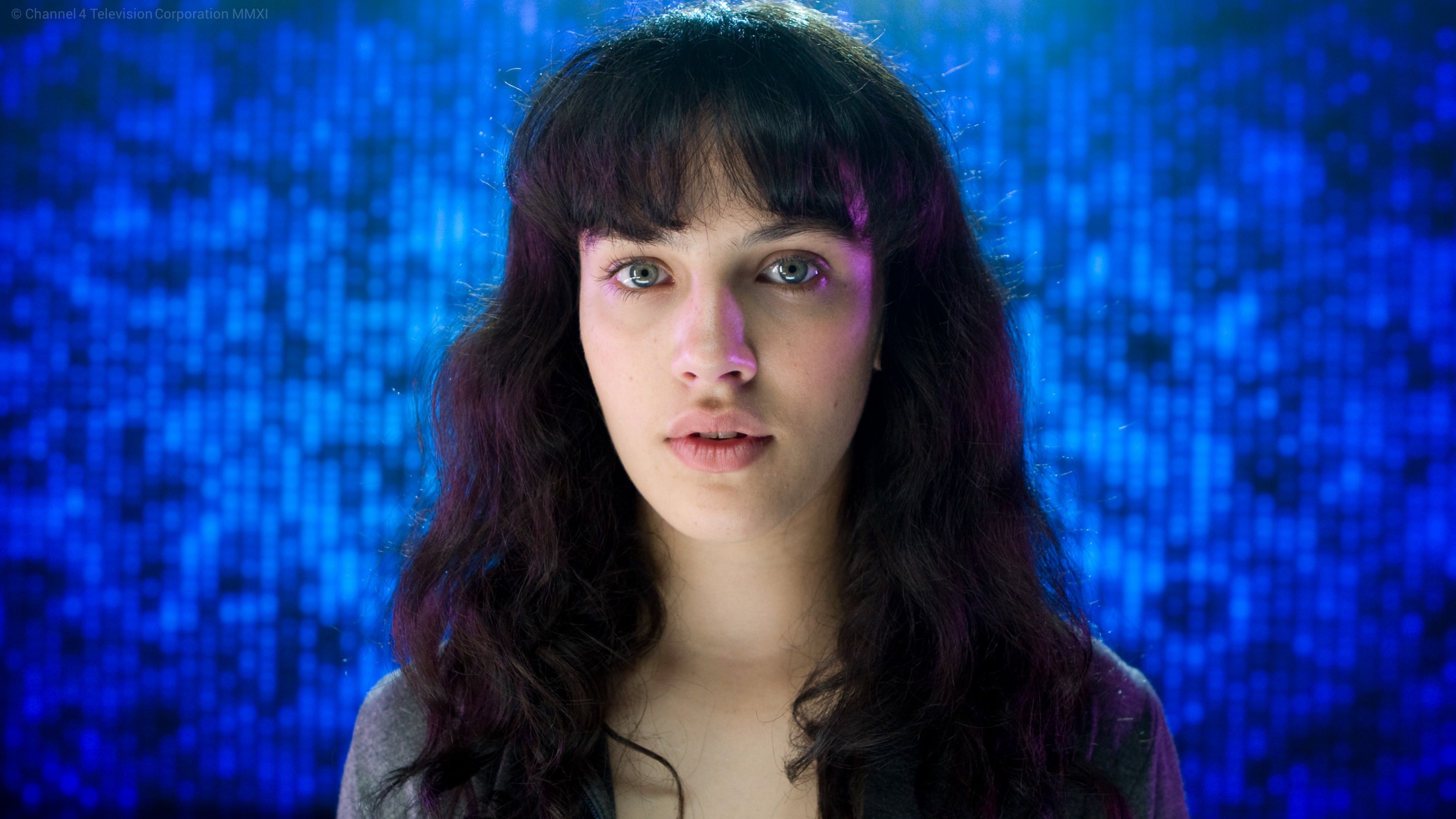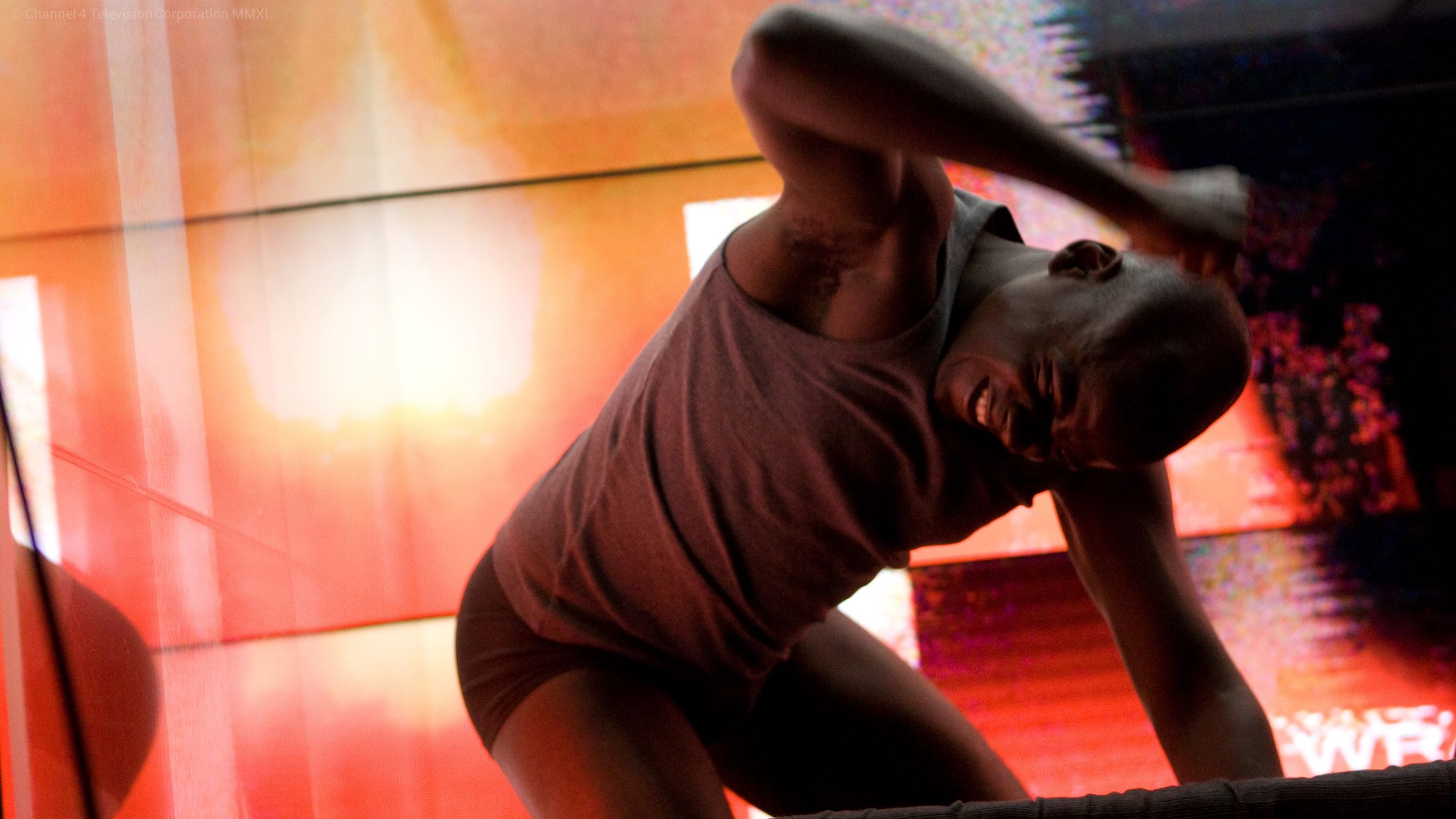 Representing the world in which humanity is enslaved by mass media, advertising and industry. The main character, Bing, spends his days pedalling an exercise bike in front of a television screen, like the whole of the middle class. He earns credits, called "merits", to buy products or services. In this materialistic society, where technology dominates and corrupts, everyone is constantly being filmed. Reality TV and gaming are the only entertainment, and fame the only ambition. Not using pornography is a crime. Although Bing wants to revolt and denounce the system that oppresses him, he eventually becomes part of it, abandoning his morals for a comfortable life.
Black Mirror: The Entire History of You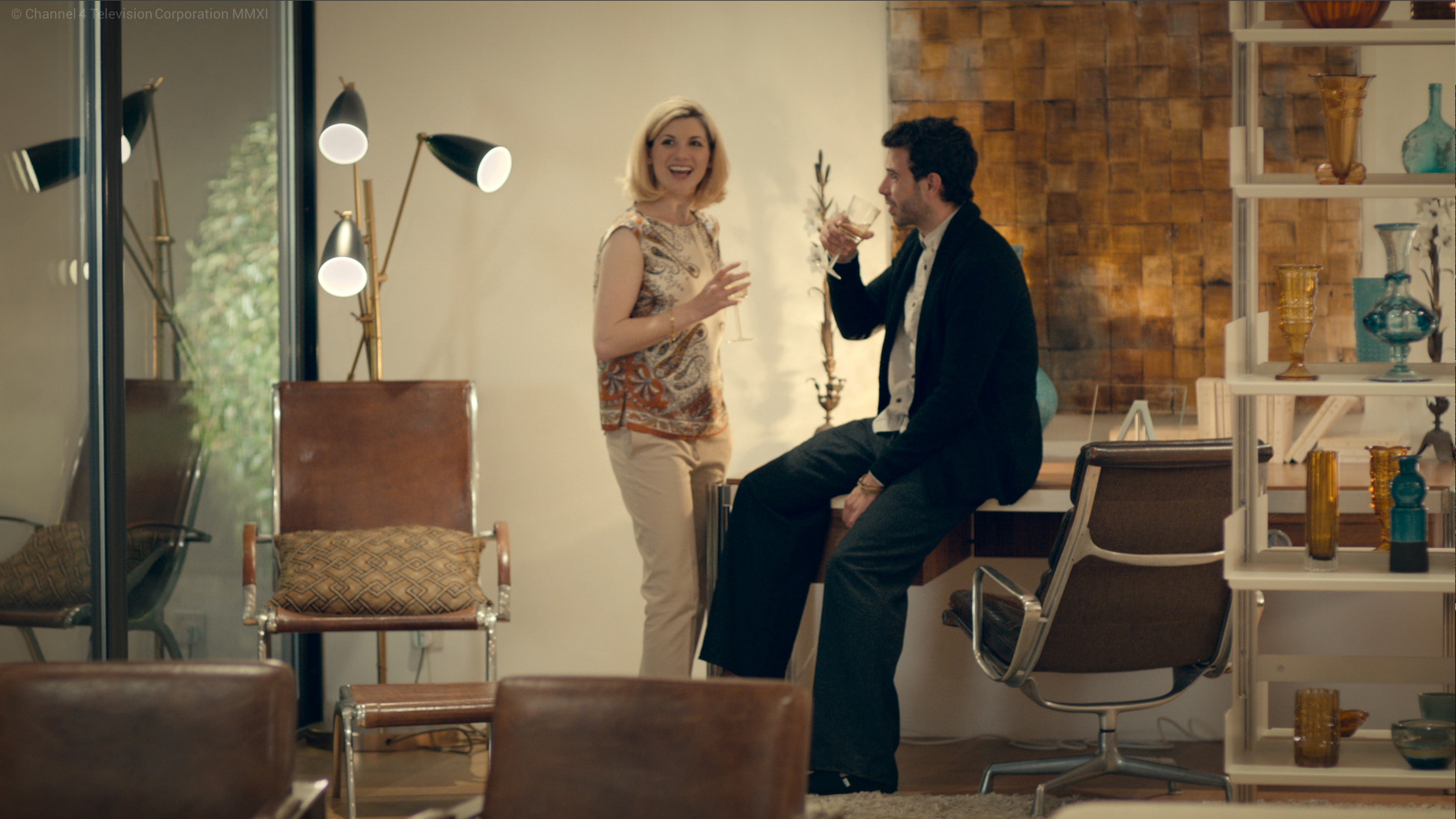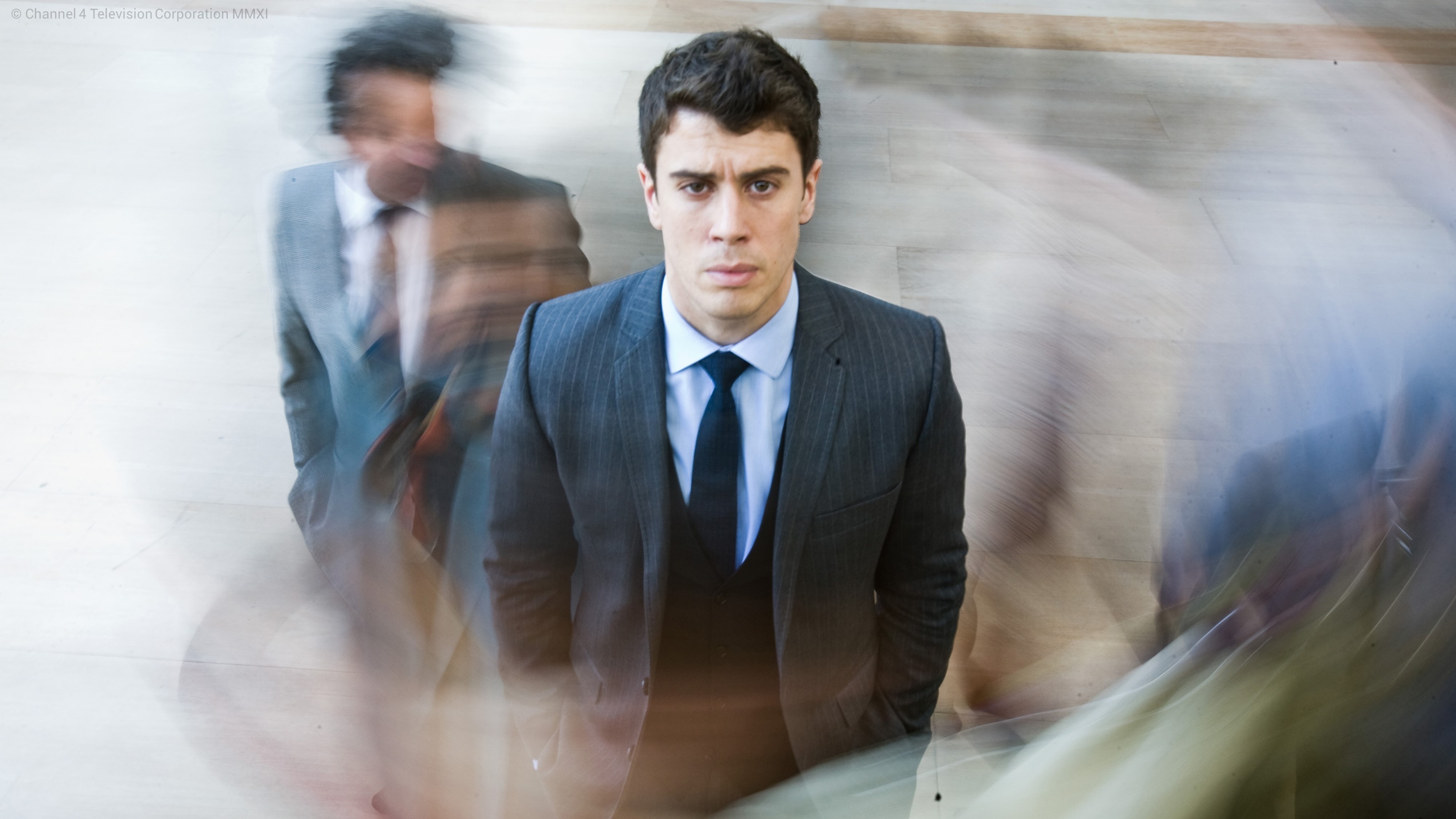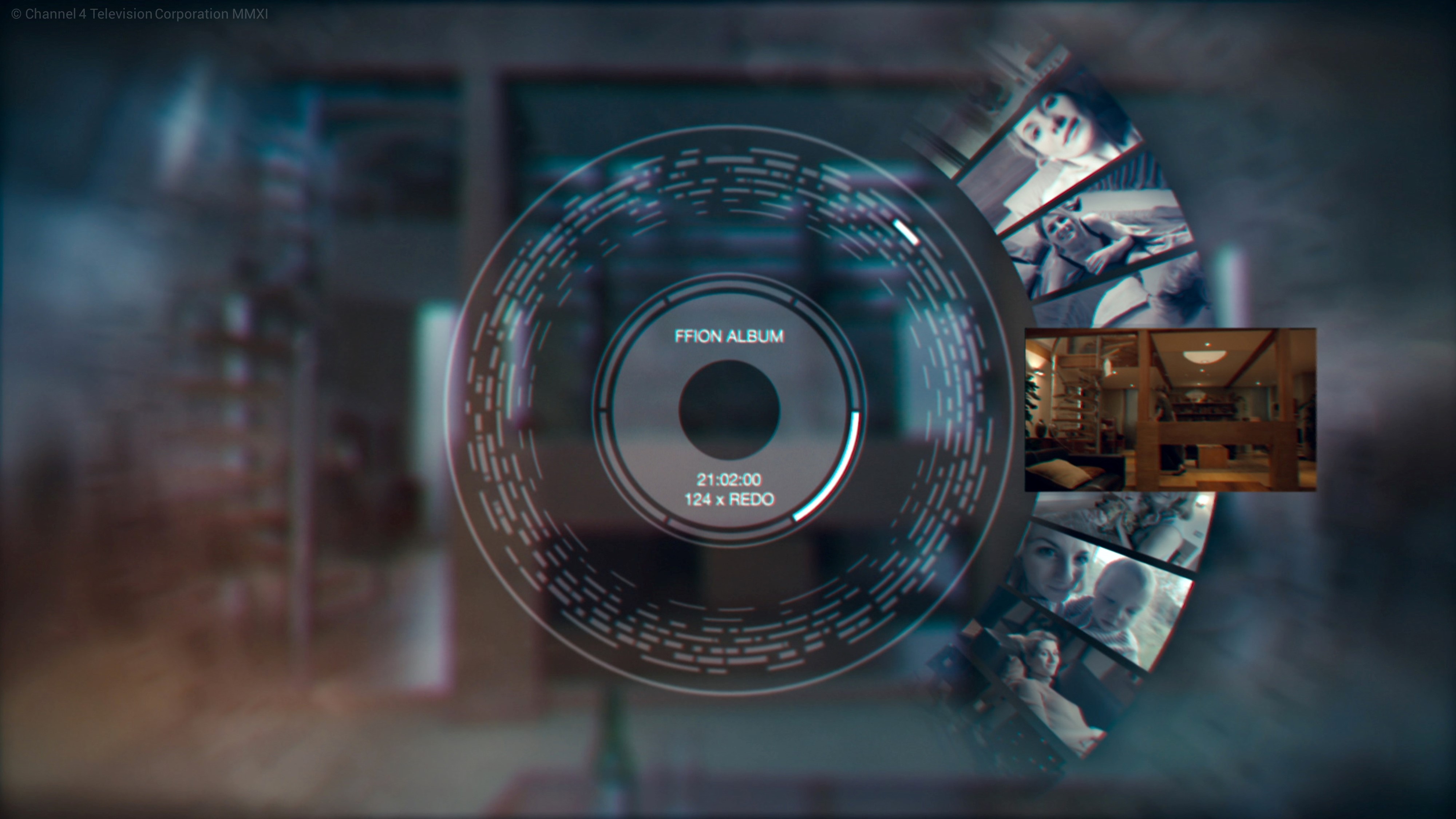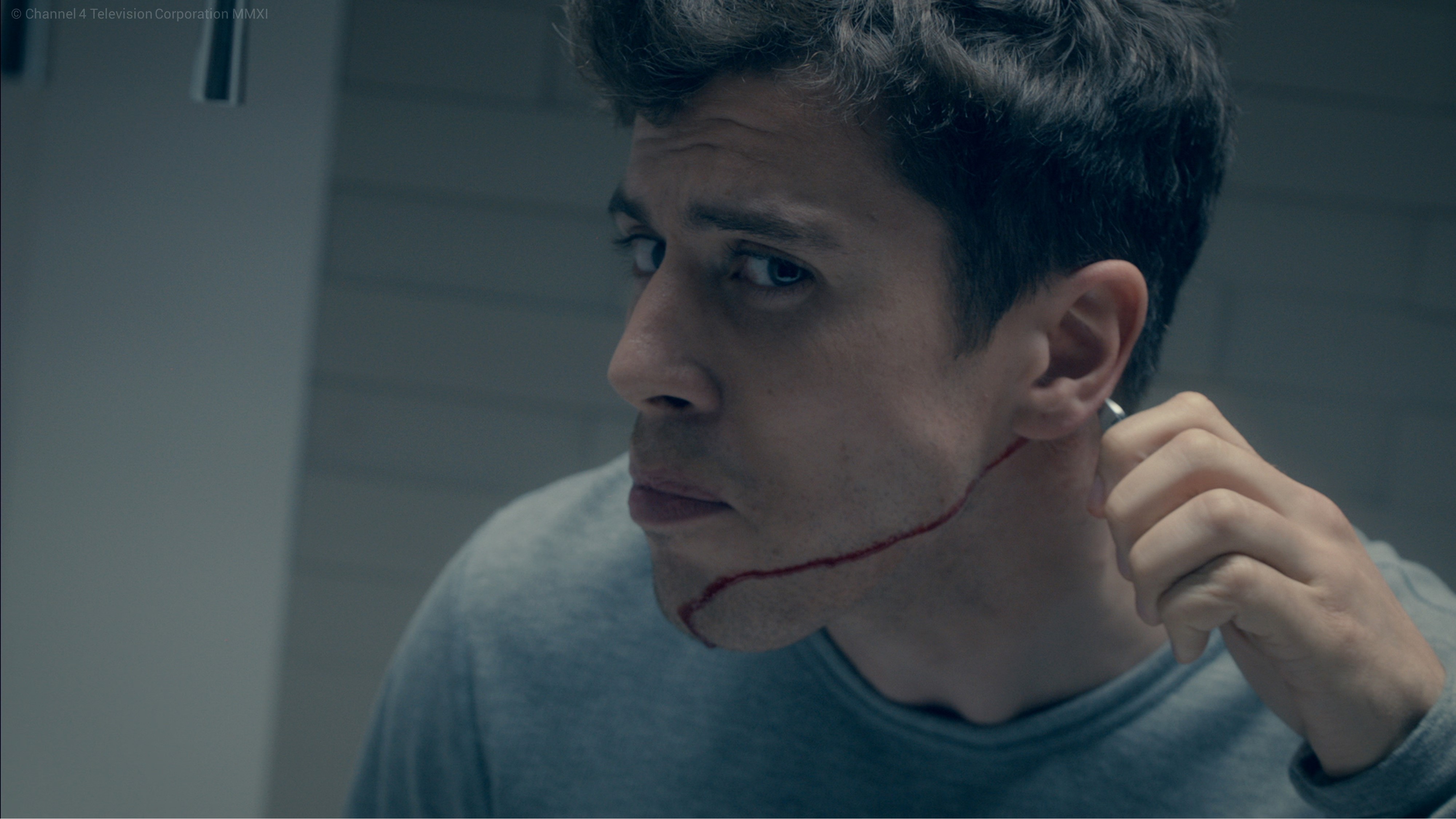 Imagine a world where everything you see and do can be recorded, where every action, special moment, verbal agreement and joke that can later be cherished or misinterpreted is stored for clarity. This is the world of 'Going Dark'. Technological advances mean that a chip, the size of a grain of rice, can be inserted under the skin at the base of the neck with enough data-storage capacity to record your life as you experience it. With a simple voice command your memories can be played back onto a nearby screen and so your whole life will be available forever to your future self, your future employer, your lover, to anyone to whom you grant access, to discuss and judge. Most people embrace the technology, enjoy it, find it useful. But what about the refuseniks who choose not to have the implant or those who turn their grain off for significant periods of time? What are they trying to keep secret? What are they ashamed off?
Charlie Brooker interview: 'The Black Mirror stories are not warnings. Technological progress is inevitable'
Black Mirror - White Christmas