Gather round, BTS fans! Free Fire will be hosting a roster of virtual and real-life activities with 21st century pop icons BTS for its global collaboration campaign, Gen FF, otherwise known as Generation Free Fire. From 23 March, players will start experiencing Gen FF both in the game and beyond, including 'The Free Fire x BTS Show', a refreshed interface, a curated Free Fire x BTS collection, and exclusive behind-the-scenes footage!
For Free Fire, Gen FF represents the generation of players who grew alongside the game: the players who have contributed and shaped Free Fire into the global online mobile game it is today. This collaboration with BTS influences both in-game content and activities outside the game and encourages all Free Fire players to celebrate individuality and express themselves, both in game and in real life.
Ready for the BTS Show? Catch a glimpse of what the BTS members have to say about the collaboration in this video! They reference BTS's very own emotes in the game, the designed costumes, and other surprise gifts that await players.
Exclusive collaboration variety show – 'The Free Fire x BTS Show' 
Gen FF will bring 'The Free Fire x BTS Show' to Free Fire, a first for the game. 'The Free Fire x BTS Show' is an exclusive two-episode collaboration variety show where all seven members of BTS engage in a series of activities and discussions – with Gen FF being the theme of the show!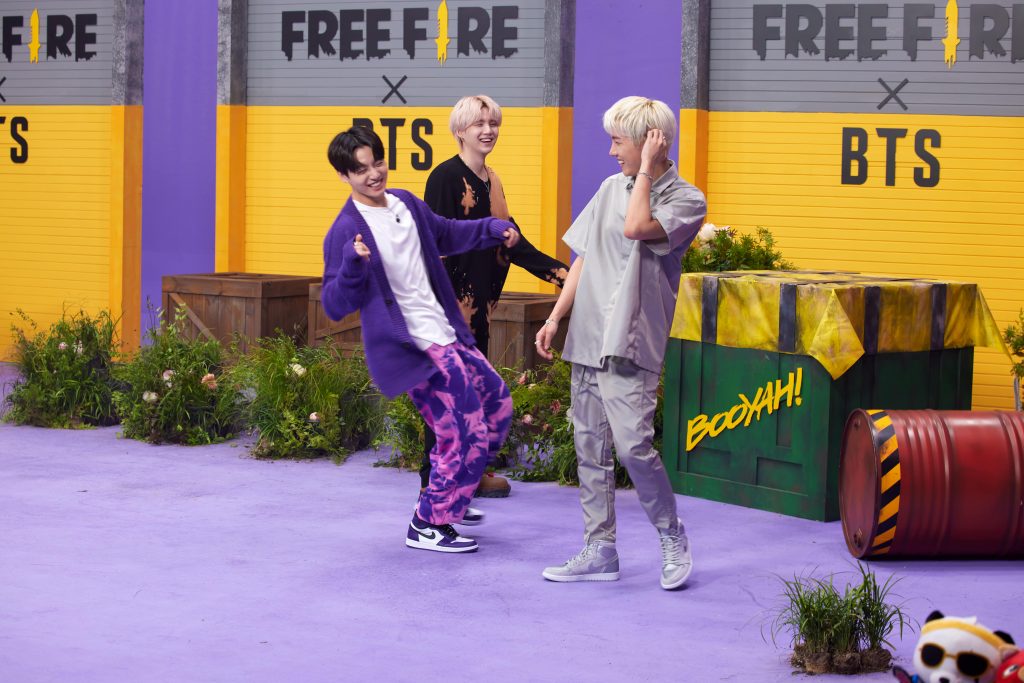 An invitation to join Gen FF
With BTS leading the celebrations, players are invited to join BTS on the virtual stage to become the stars they truly are. Besides the in-game reskin and new lobby soundtrack, players will also be able to experience a variety of Free Fire x BTS costumes and emotes, designed by the BTS members themselves!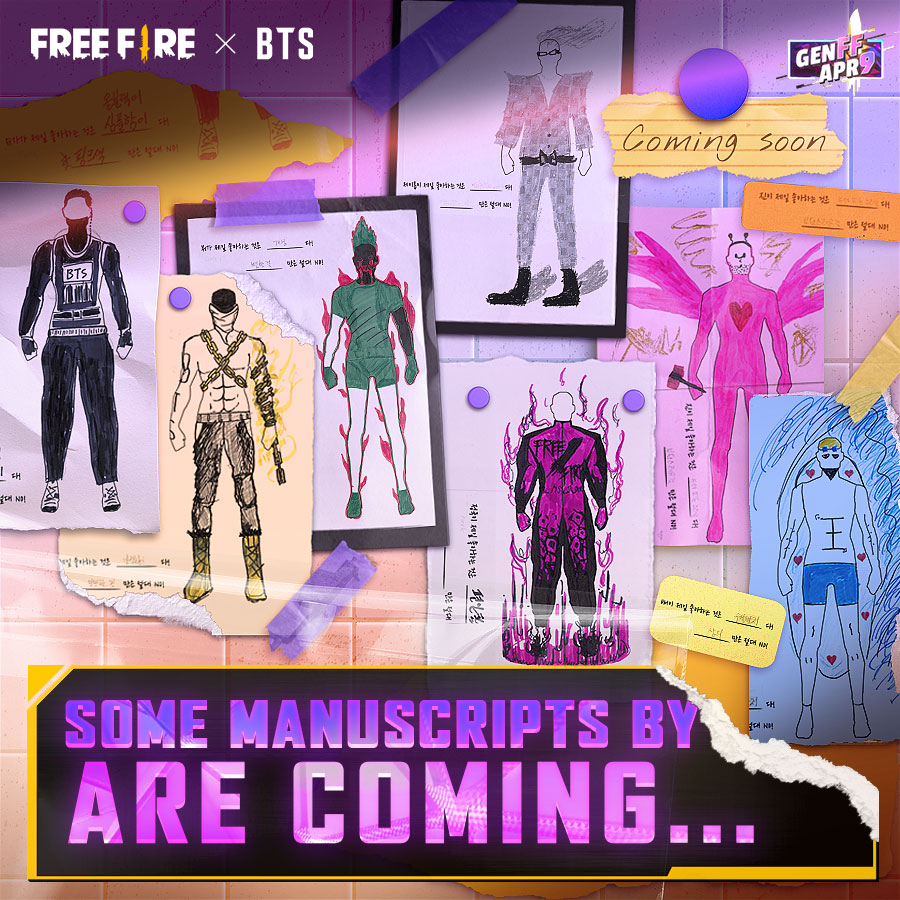 The vibrant costumes and collectibles in the Free Fire x BTS collection capture the styles and personalities of each of the seven members. Featuring hand-drawn and handcrafted designs by members of BTS, the members discuss what they hope to convey through the images in 'The Free Fire x BTS Show'.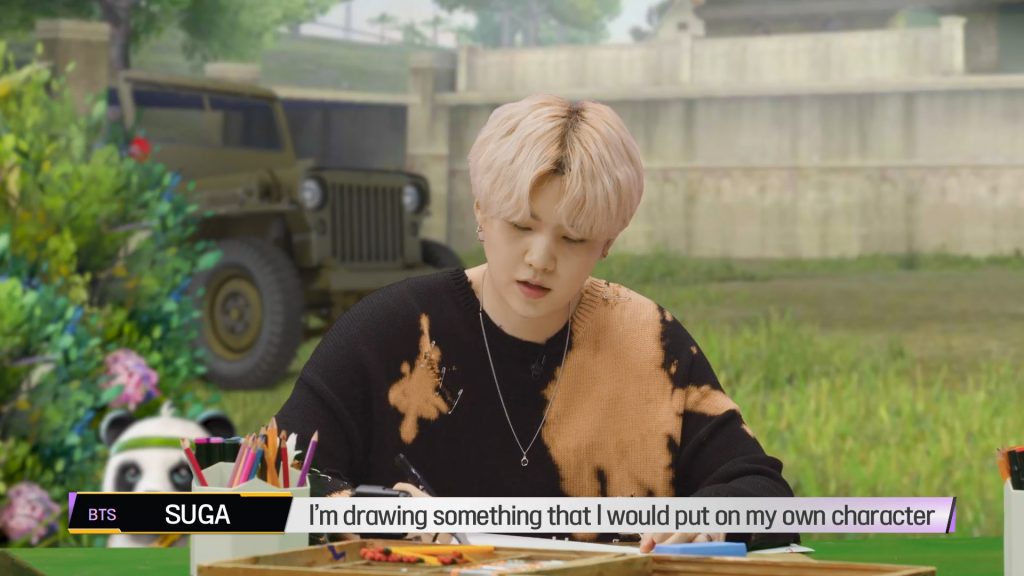 More surprises await
Eagle-eyed players will find BTS banners and artwork hidden in surprise locations as they traverse the maps from 23 March on – explore the maps and discover the surprise spots in-game and while in action! Players can also catch a glimpse of the exclusive Free Fire x BTS collection that will be released in phases throughout the campaign, beginning 24 March.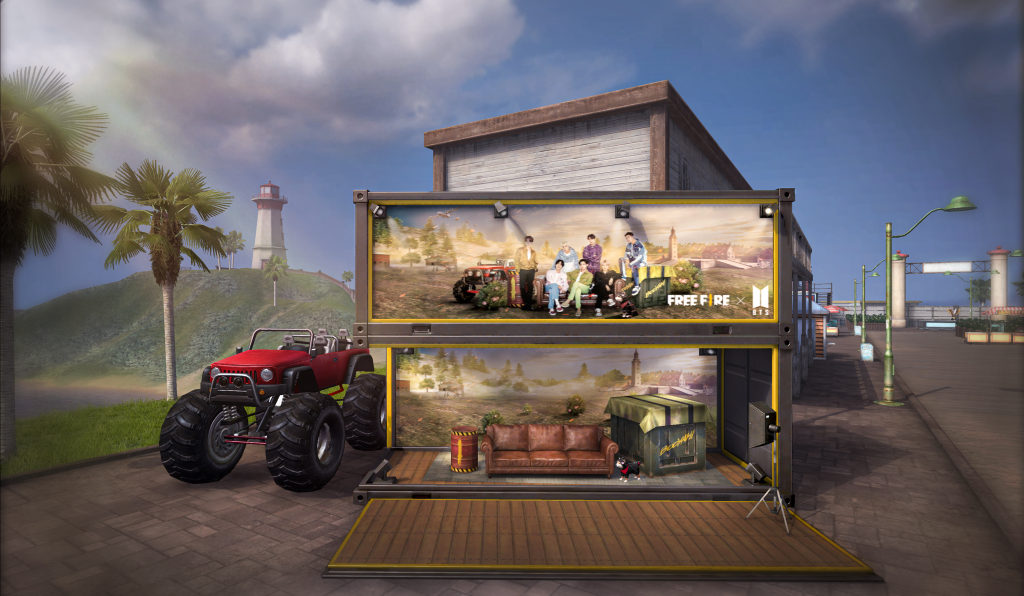 About Garena
Garena is a leading global online games developer and publisher. Free Fire, its self-developed mobile battle royale title, was the most downloaded mobile game in the world in 2019, 2020, and 2021, according to data.ai, previously known as App Annie.