After almost 30 years, Electronic Arts is parting ways with the football body, FIFA.
Both sides failed to strike a new licensing deal and EA said from next year, the game will be rebranded as EA Sports FC.
The new game will share the "same great experiences, modes, leagues, tournaments, clubs and athletes (…) Ultimate Team, Career Mode, Pro Clubs and VOLTA Football will all be there."
EA Sports FC is expected to share the same gameplay mechanics as the FIFA series and the company said they will include "more than 19,000+ players, 700+ teams, 100+ stadiums and 30 leagues" including exclusive partnerships with the Premier League, LaLiga, Bundesliga and the Serie A.
That EA managed to secure partnerships with these leagues and football teams is not surprising – they've released games with the FIFA brand since 1993.
According to the Associated Press, licensing rights for the series earn FIFA some US$150 million annually but a report in the New York Times last year, suggested that FIFA wanted to hike fees up to US$1 billion for the next four years to licence its properties.
The deal would also reportedly include limitations on how the game could be monetised past its initial sale.
Speaking to the BBC, David Jackson, the vice-president at EA Sports, said that while the split with FIFA wasn't "ultimately down to money", it did play a crucial role.
"The reason we are doing this is to create the very best experiences we can for both players and partners. On balance, over time, we felt that our investments were better suited in spaces that were most important to players, like the different experiences we can now build in the game."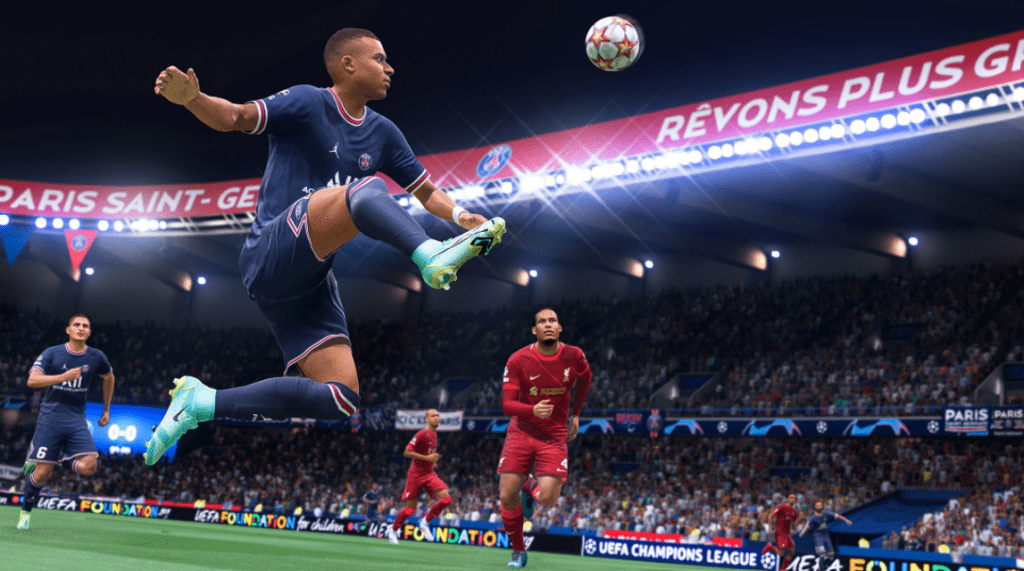 In response, FIFA promised a number of "new non-simulation games (that) are already under production" and said they would launch ahead of the 2022 World Cup, which kicks off in November in Qatar.
FIFA also said it plans to create a "new gaming model" and its president Gianni Infantino said in a statement: "I can assure you that the only authentic, real game that has the FIFA name will be the best one available for gamers and football fans."
There will be one more FIFA game – FIFA 23 – released this year and EA Sports FC will hit the shelves next year.
*Featured image from Electronic Arts
By Samantha Chan \ 10:30, 25 May 2022