Affyn has broken new ground.
Following a successful inaugural "Generation Zero Buddies" NFT launch that reached more than 30x the original value in August, the Singapore-based metaverse and play-and-earn gaming startup unveils NEXUS World Land – a mobile Metaverse with a digital layer that is mapped to the real world where users can explore, play and participate in activities based on their geolocation.
With the announcement of NEXUS World land sales, Affyn successfully sets themselves apart from other blockchain companies by going mainstream, reaching the masses and achieving widespread adoption.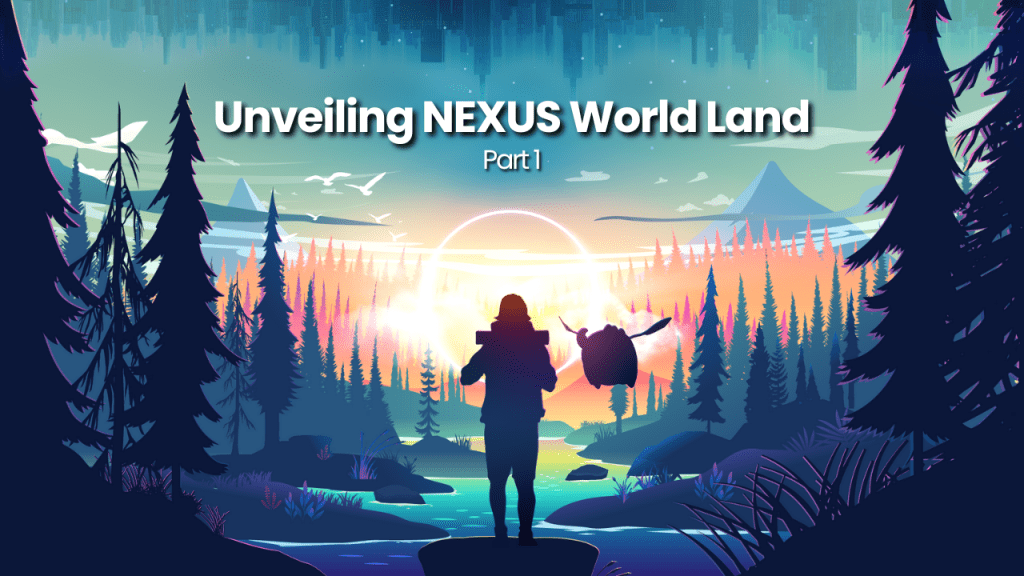 Affyn invites NFT enthusiasts to join them at the cutting edge of NEXUS World's creation by being an owner of the 100,000 Land NFTs, which form the backbone and foundation that powers the metaverse's economy.
There are only 100,000 plots of Freehold Land in NEXUS World. 50% will be available for pre-game launch, with the remaining half earmarked for the post-game launch.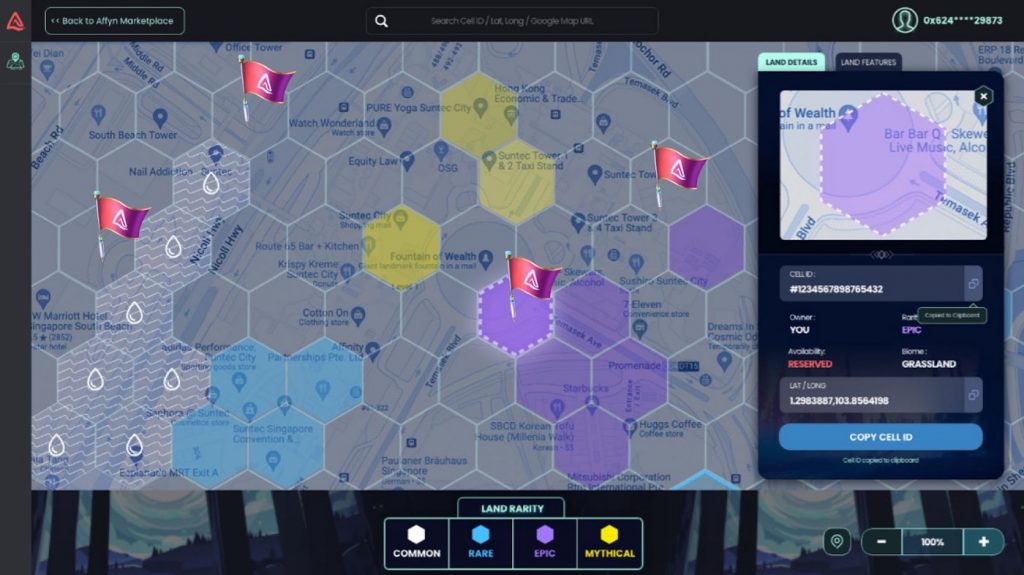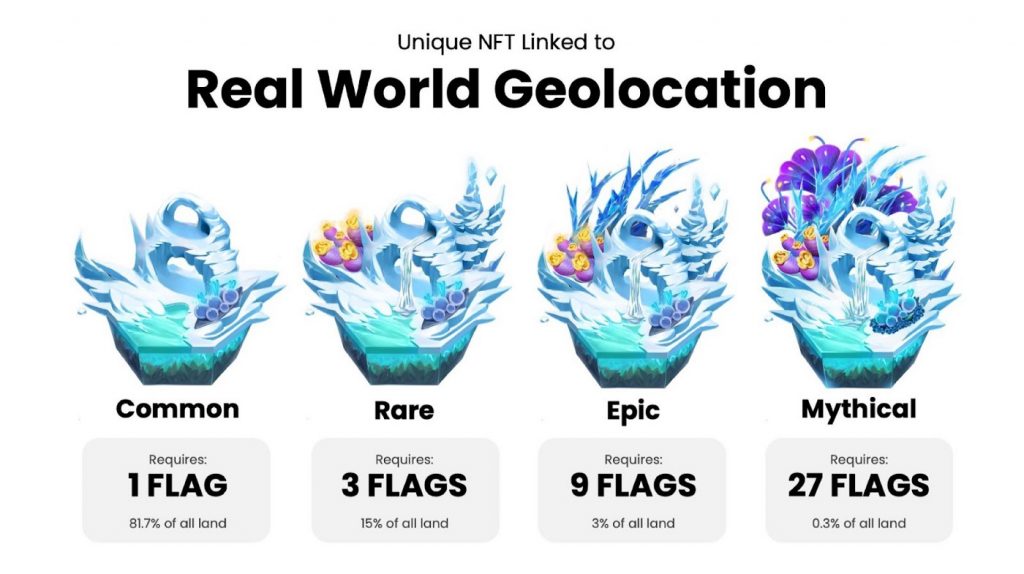 Freehold property fans (aren't we all) will be delighted to hear Freehold Land is the single most important digital asset in the NEXUS World as it is foundational and fundamental to its economy. Out of the approximately 9.8 billion Land hexagons, only an estimated 0.001% will be "Freehold Land", that is available as NFTs to be owned. Freehold Land owners will also benefit as the NEXUS World economy prospers over time.
The first step toward getting Land in the NEXUS World is to PURCHASE FLAGS, starting 8th October 2022.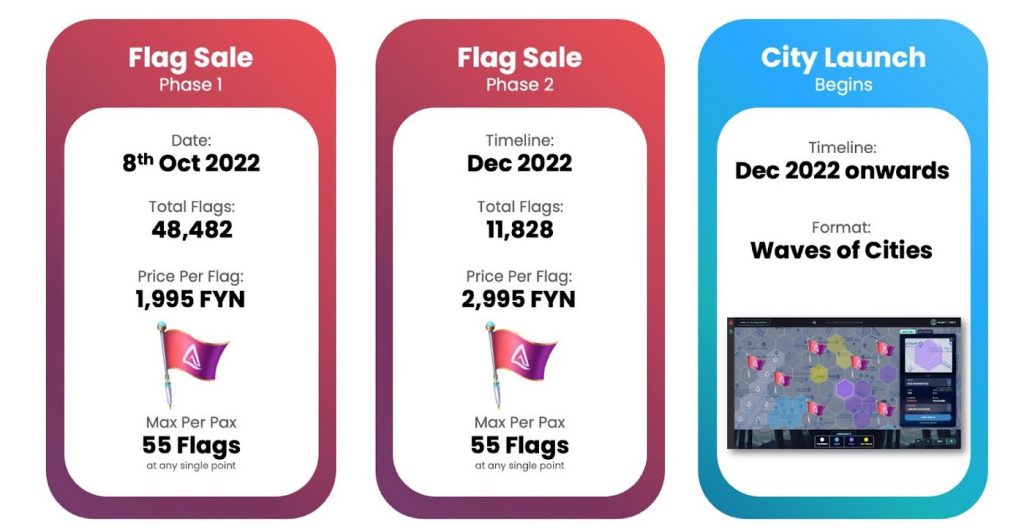 Flag Sale Phase 1 Details
Date: 8 October 2022
Time: 1300 UTC
Venue: marketplace.affyn.com
Quantity of Flags on sale: 48,482
Price per Flag: 1,995 FYN
Maximum Flags per user: 55 at any one point in time
Process: The sale is on a first-come, first-served basis.
Whitelisted users: Whitelisted users will get a 24-hour head start ahead of the public sale date and time in both phases. (7 October 2022, 1300 UTC for Phase 1)
Note: All Flags purchased will be visible on your inventory page in the Affyn Marketplace. These Flags are not NFTs and cannot be transferred between players and listed or sold in OpenSea.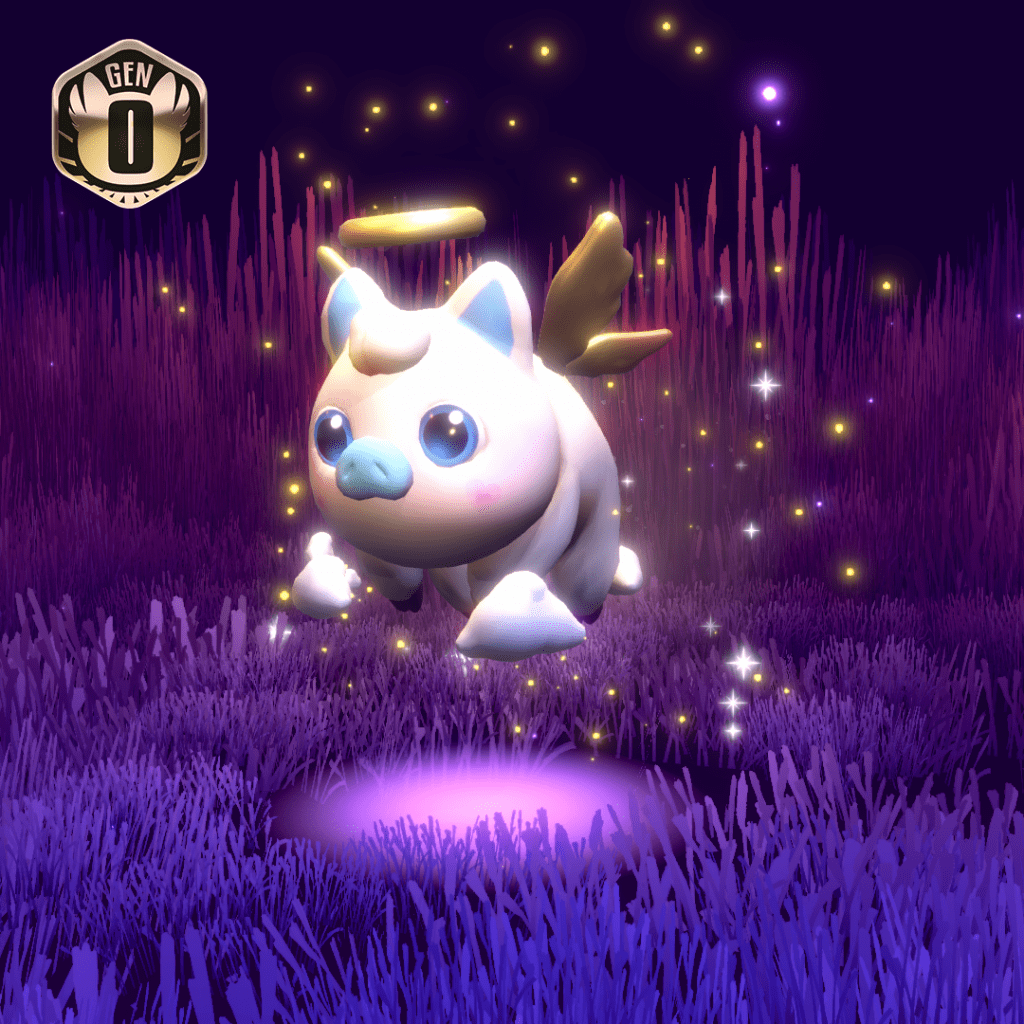 For more details about NEXUS World, please visit: https://affyn.gitbook.io/nexus-world/
ABOUT AFFYN
Affyn is a Singapore-based company, using blockchain-powered technology, to develop mobile games with integrated geolocation and augmented reality capability. Affyn is pioneering the gaming model with a sustainable play-and-earn economy where rewards earned in the virtual world have the ability to also be utilized in the real world.
Disclaimer: The opinions expressed in the article are for general informational purposes only and are not intended to provide specific financial or investment advice or recommendations for any individual for any investment product. The article is only intended to provide general information and opinions about NFT marketplaces. The views reflected in this article are subject to change at any time without notice.