Players will enjoy an entire free week of Anno 1800 on all platforms from March 16 to March 23!. Learn more about Anno 1800 Console Edition with the Dev Diary Trailer, available to watch here:
During the Free Week happening from March 16 to March 23 on Ubisoft Connect, the Epic Games Store, PlayStation 5 and Xbox Series X|S, players will have access to the full main content and their progression will carry over if they decide to purchase the game.
Developed by Ubisoft Mainz, Anno 1800 is a city-building and strategy game that gives players the opportunity to show off their leadership skills: Build gigantic metropolises, set up efficient and profitable logistical networks, colonize an exotic new continent, charter expeditions to the four corners of the globe, and dominate their opponents diplomatically, commercially or militarily!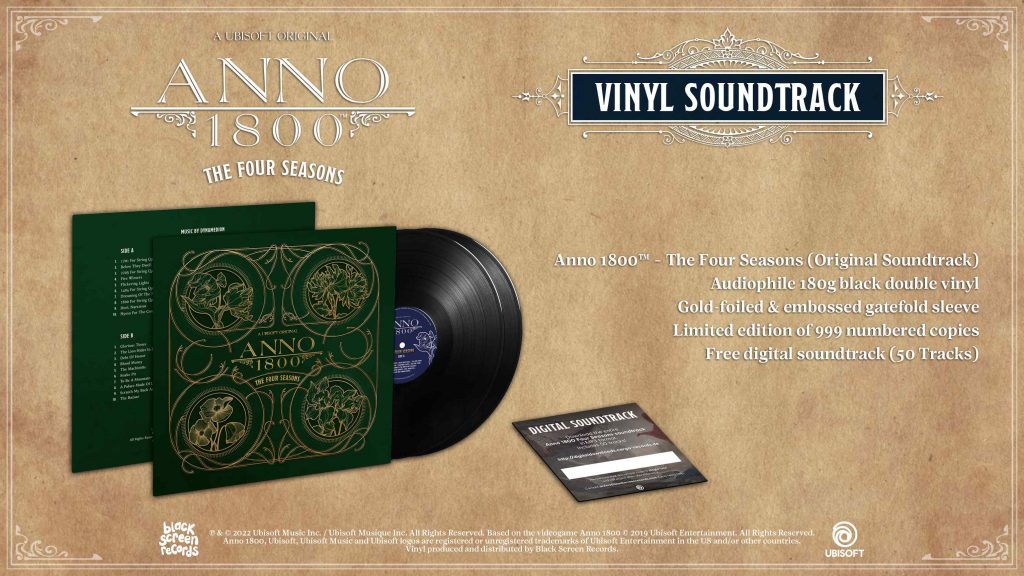 Finally, fans can pre-order the official second Anno 1800 vinyl soundtrack Four Seasons, produced by Black Screen Records. The opulent soundtrack invites into the musical worlds of the game's four expansion sets. All new music tracks will be available on Spotify at the same time on the 25th birthday of the Anno brand on March 31st.
For more information about Anno, please visit: https://annogame.com/console 
To learn more about Anno 1800 please join Anno Union: https://www.anno-union