The network also announces its official call-for-collaboration with independent content creators across the region
Singapore, 11 May 2021 – TechStorm, Asia's fastest growing 24/7 esports, gaming and tech entertainment network, pays homage to Asian heroes and legends with its new and upcoming dedicated time belt – TechStorm Originals – starting 9 June, every Wednesday and Thursday, at 9.50pm (SG/MAL) / 8.50pm (JKT/BKK) / 7.20pm (SL).
The brand new TechStorm Originals time belt proudly features a series of Asian start-up stories, complete with behind-the-scenes narratives and exclusive interviews with Asia's unicorns, dark horses and business titans. Inspiring viewers to play more and live more, it also delves deep into human stories of movers and shakers driving Asia's esports scene, celebrating unsung heroes, hidden talents and their journey to stardom while highlighting the latest game reviews.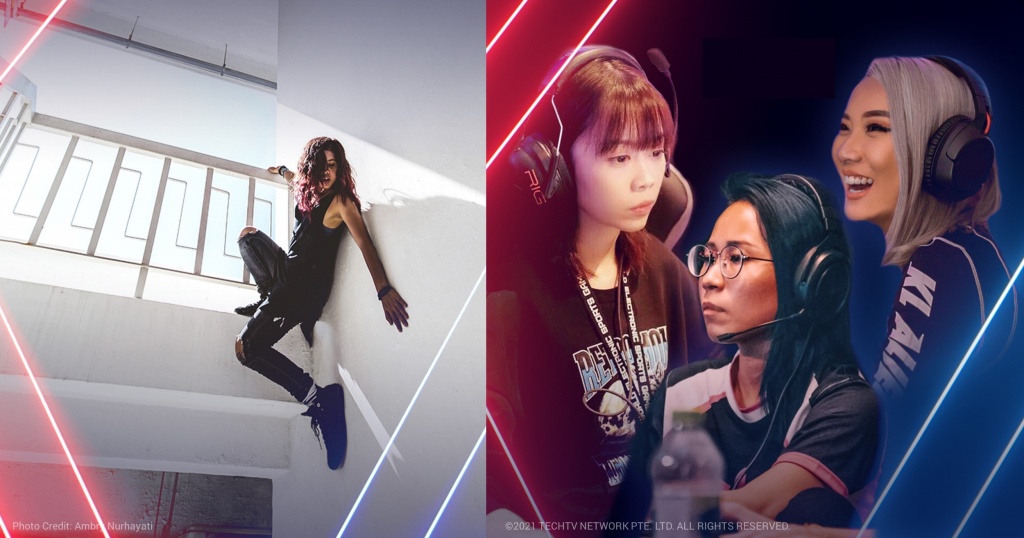 "Our millennial and Gen Z viewers have spoken and we want to respond to an overwhelming demand for more Asian-centric stories, which have found a groundswell of support in our growing audience. By launching a time belt dedicated to championing the diversity of Asian representatives in the tech, esports and start-up ecosystem, we are positive the new pan-Asian titles will successfully secure an even bigger fan base internationally," comments Debbie Lee, Founder and CEO of TechStorm.
Viewers can also expect a broad spectrum of light-hearted entertainment across popular, trending subjects, such as the latest gadgets, tech innovations and new app reviews. In addition, the network seeks to be the up and coming go-to source for compelling pop culture content, showcasing icons across the music, sport and design industries who are well followed by millennials and Gen Zs.
Also, TechStorm has launched additional localisation with Bahasa Indonesia subtitles starting May, well in time for the Eid al-Fitr, Hari Raya Aidilfitri festive period. This is in addition to its existing localisation choices of Thai, Traditional Chinese and English subtitles across its 24/7 channel and VOD catalogue for OTT partner platforms.
Official Call-for-Collaborations
Together with this announcement, the network is now ready for an official call-for-collaboration with independent content creators across the region who are after visibility on a highly-subscribed platform.
"True to our evolving brand mission, we are keen to connect original content creators with an established network of audience across nine countries. We offer the opportunity to collaborate with us on a curated slate of content targeting the youth segment, as well as co-production for out-of-house co-funded projects", concludes Debbie Lee.
For content contributors and co-production interest, please reach out to TechStorm via programming[at]techstorm.tv
Featured in TechStorm Originals:
Theme: Business Bigwigs
Featuring Patsnap, newly minted unicorn tech startup from Singapore, Indonesia's home- grown business conglomerate, the Blue Bird Group.
Theme: Women's Specials
Featuring Southeast Asia's top female professional gamers and streamers Kimchi, Wolfsbanee, Cherzinga, youth icon Ambry Nurhayati from Superfly Monkey Dragons, Singapore National Team professional boxer Samantha Quek.
Catch these iconic original content, first and exclusive on TechStorm, starting 9 June, every Wednesday and Thursday at 9.50pm (SG/MAL) / 8.50pm (JKT/BKK) / 7.20pm (SL).
TechStorm is already widely distributed as a basic entertainment offer on the region's leading, dominant platforms including: AIS PLAY Channel 251 and AIS PLAYBOX in Thailand, Dialog TV Channel 62 and MyDialog OTT in Sri Lanka, Singtel TV Channel 260 / Channel 18 and Singtel TV GO OTT in Singapore, Sirius TV Channel 10 in Malaysia, Dimsum Entertainment in Malaysia, Brunei and Singapore, First Media Channel 333 and FirstMediaX OTT, Telkomsel's MAXstream OTT, Genflix OTT and Telkom's IndiBOX OTT in Indonesia, 4gTV Channel 109 and GtTV OTT in Taiwan, Cellcard TV OTT, SingMeng TV Channel 251 and Splus mobile TV in Cambodia. Sky Cable Channel 212, Cablelink Channel 311, Cignal Channel 148 and Cignal Play OTT and via Omnicontent Management Inc. across 86 leading MSOs and provincial cable systems in the Philippines.
###
About TechStorm
TechStorm is Asia's fastest growing nextGen network that celebrates the region's rising stars in esports and tech innovations; made available across 26 countries in Asia-Pacific. Its 24/7 nextGen network programmed in HD showcases a compelling line-up of the best in-class, first-run and high-quality exclusive entertainment targeting mass, spectator esports audience, millennial generation and families. TechStorm's distribution is multi-platform, across over 100 platform partners with the region's biggest names in esports and tech on its rapidly growing network. Its Asian original content series Storm Bytes is distributed on mobile streaming on multiple platforms across the world. TechStorm is available to more than 55 million viewers in Asia, and is currently distributed across 30 million mobile OTT subscribers and more than 6.6 million subscriber households.
For more information, visit: https://www.techstorm.tv/ and follow us on: