XT.COM, the world's first social-infused trading platform and partner of TechStorm marks their 4th anniversary with a series of events and initiatives that will be held until mid-October.
1000 people were in attendance at the Token2049 after party and the XT 4th Anniversary celebration co-hosted by ABGA in Singapore. During the anniversary party, XT held a signing ceremony with strategic partners XVA, Kinja, bizverse, sleepfuture, and Lit.it.
Images: XT.com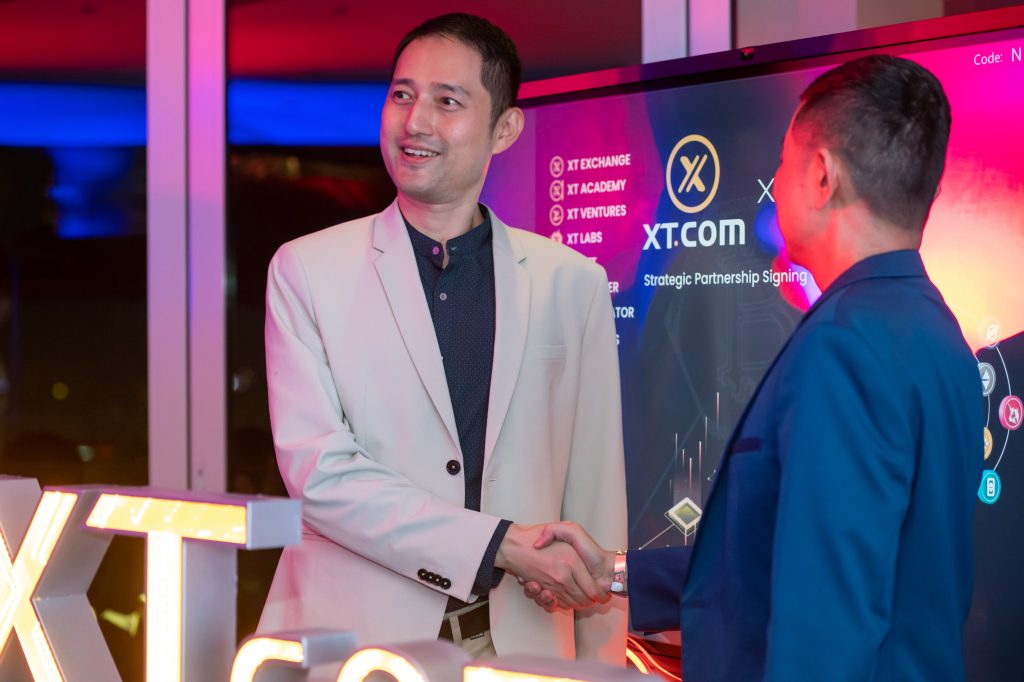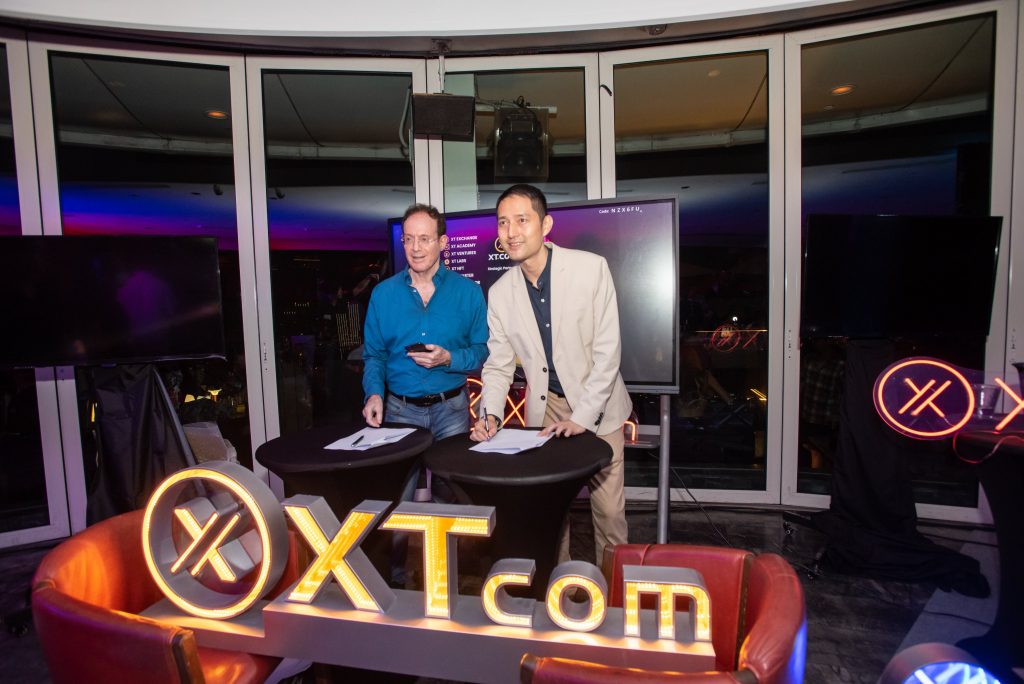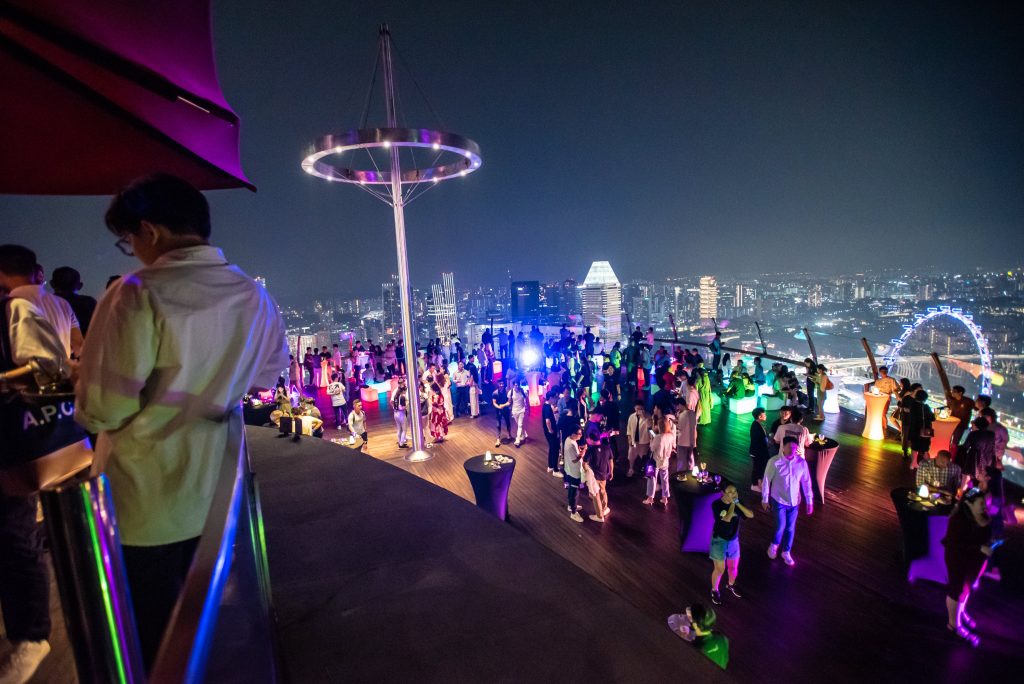 Since the inception of XT.COM in 2018, XT.COM has provided users with access to digital assets, bringing blockchain to the masses.
Currently, XT.COM ranks TOP 30 on CoinMarketCap and has introduced more than 500 digital assets and 800 trading pairs for large market cap coins, DeFi tokens, NFTs, Metaverse-related projects, and many new assets via XT.COM Main Zone and Innovation Zone.Fast forward to today, the product line has expanded to include 6 more unique services beyond the initial XT Labs and XT Smartchain (XSC): XT Incubator, XT Starter, XT Futures, XT NFT, XT Academy, and XT News. Each product addresses different needs of different users.
In August, TechStorm kicked off a new partnership with XT's NFT marketplace, aimed at boosting literacy on Gamefi and digital assets including NFTs.
The central theme of the celebrations this year is "Forward Foundation", which represents the dedication to exploring and infinite imagination toward the crypto industry. The premise of XT.COM's foundation was to always create a new universal era for its users around the world, free from trade embargoes and banking restrictions.
On this 4th anniversary occasion, XT.COM is having multiple special events including lucky draws, staking activities and airdrops. Special AMAs on multiple different blockchain and cryptocurrency related topics will be held interviewing various projects, blockchain foundations, and universities worldwide to bring the latest updates on the direction the industry is heading towards. Various guest speakers of various projects and blockchains will be attending the AMA; Sandbox, Shima Capital, Cardano, Big Time, Consensus Capital and more.
For more information on the XT.COM's exclusive activities, please visit the 4th anniversary home page.
About XT.COM
Founded in 2018, XT.COM now serves more than 6 million registered users, over 500,000+ monthly active users and 40+ million users in the ecosystem. Covering a rich variety of trading categories together with an NFT aggregated marketplace, the platform strives to cater to its large user base by providing a secure, trusted and intuitive trading experience. As the world's first social-infused digital assets trading platform, XT.COM also supports social networking platform based transactions to make our crypto services more accessible to users all over the world.