BenQ announces the new 2021 line-up of its MOBIUZ gaming monitors in Singapore, catering to a growing pool of hobbyist gamers. MOBIUZ harnesses intelligent HDRi technology and audio-immersive treVolo speakers to deliver an immersive gaming platform for gamers looking to enjoy AAA games. As well, the monitors boast spectacular audio on top of stunning visual performance for casual gameplay, at an affordable price range.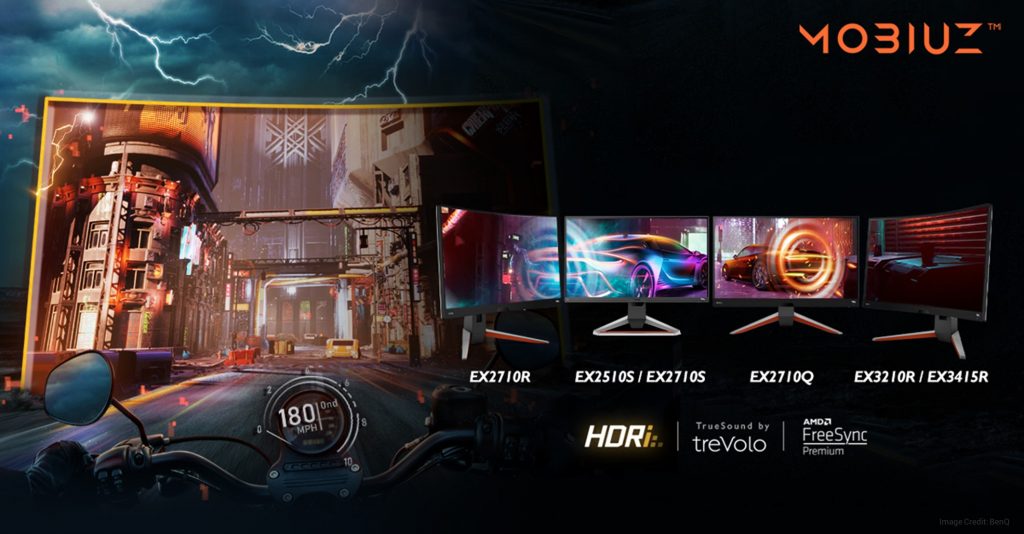 The height of the pandemic led to more Singaporeans turning to video gaming as a hobby, including students who spend more time online, on top of existing gaming enthusiasts. A study in September 2020 found that 47 percent of Singaporeans played video games more often than before the Covid-19 pandemic, while sales of game consoles and games in Singapore have risen by about 7.8 percent in 2020, from 2019, to hit US$439.5 million. This trend is reflected regionally, with Southeast Asia becoming one of the most viable gaming markets around the globe. According to game and e-sports research firm NewZoo, Thailand alone has 32 million gamers, of which 84% of gamers play on a PC.
"The video games market is growing exponentially, even as more Singaporeans opt for video games as a safer past-time in the comfort of their own homes," said Jeffrey Liang, President of BenQ Asia Pacific Corporation. "The line-up of MOBIUZ gaming monitors will provide stunning audio and visual performance, translating into an immersive experience for all gamers, with any of the latest AAA titles."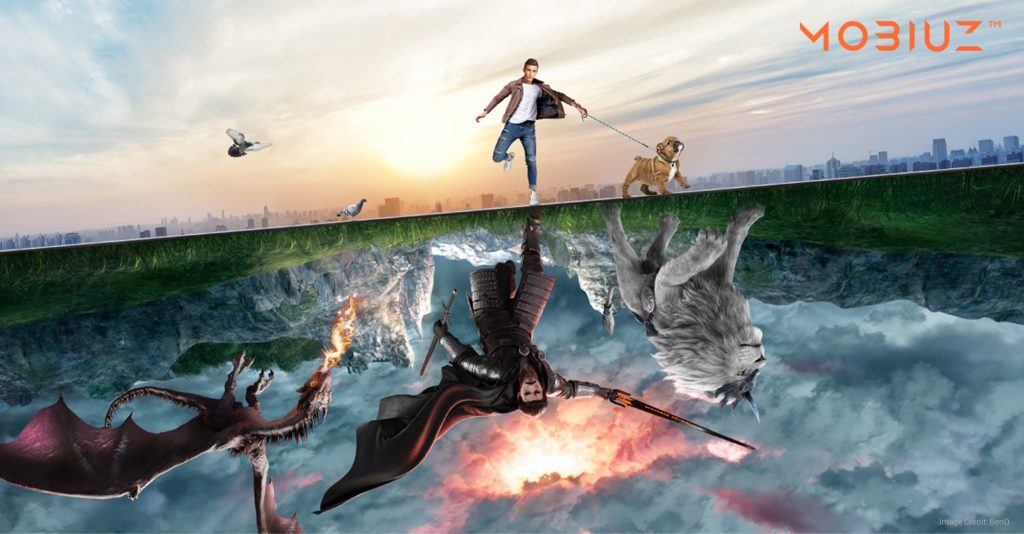 Some features that stand out:
Uncompromised visuals with HDRi
BenQ's groundbreaking HDRi technology employs a discrete light sensor to actively detect ambient light levels and analyze on-screen content to generate flawlessly detailed HDR images. HDRi delivers unprecedented clarity and superb contrast to reveal subtle shades in dark regions of the screen, while preventing overexposure in brighter areas.
Immersive audio with built-in treVolo audio speakers
MOBIUZ features built-in speakers designed by BenQ's renowned treVolo audio team, which leverages physical acoustics and psychoacoustics to offer custom high-end audio. treVolo harmonises five sound indicators – resolution, positioning, sound field, balance and fidelity – with tone settings ranging from crisp to sweet treble, clear to smooth midrange, and full to warm bass, intensifying the full gaming experience.
BenQ's proprietary Light Tuner boasts 20 visual settings customised for different game genres, variable refresh rate technology – to eliminate motion tear and stutter, and Black eQualizer for brightening dark corners and shadows to easily identify game objects and hidden enemies. Its intuitive Scenario Mapping feature auto-selects preferred settings when the input source is switched, while Quick OSD pre-sets and a 5-Way Navigator joystick provide instant and easy access to these gaming enhancements.
BenQ's range of MOBIUZ gaming monitors are now available exclusively at the BenQ Store on Lazada and Shopee.
By Editorial Team / October 19, 2021
Check out the other cool gadgets from BenQ here.