It may be GG for OG at The International 2022, who was eliminated by Liquid in the Lower Bracket playoffs; Butlegendary Dota 2 player and founder of the team Johan Sundstein (aka N0tail) assures fans that as far as the long game is concerned – it's far from over.
Reminiscent of the outcome for the team at TI10, this year OG placed 7th-8th – essentially attaining the same place as last year, with a completely new roster.
Taking stock of the wins and losses, he maintains an optimistic outlook, choosing to focus on a healthy growth mindset. He asserts that while "it always sucks to lose", it's arguably better than previous iterations of OG, "having lost in ways they shouldn't lose".
"There are still things to come and I'm proud of them already," N0tail says.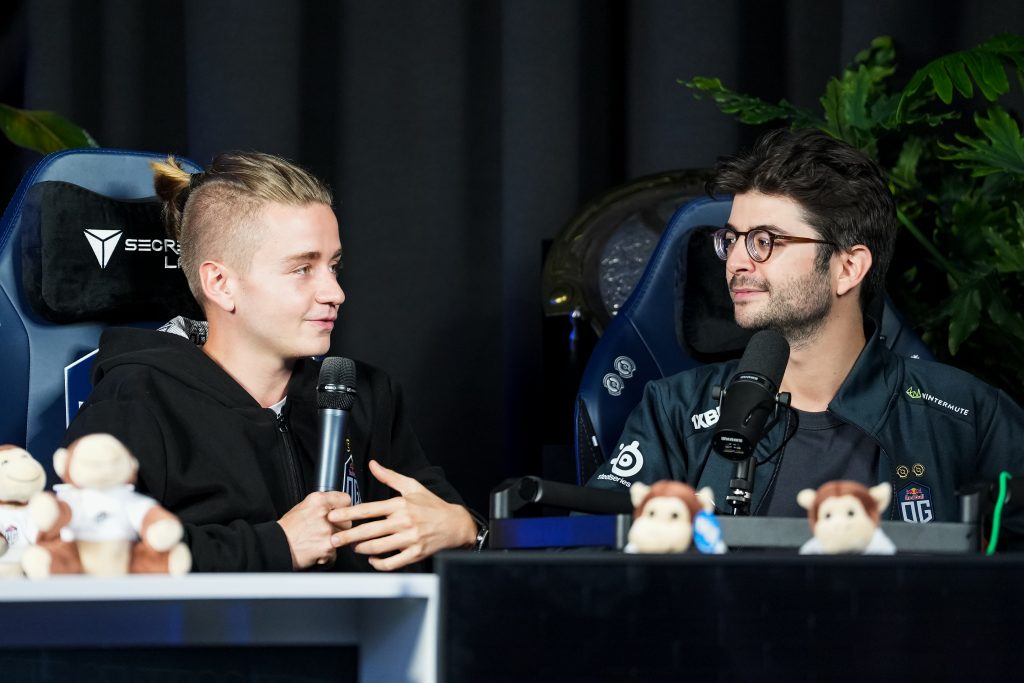 On which WEU team he's rooting for ahead of the Finals Weekend, which kicks off tomorrow (October 29), he says it's a toss-up as it'll be "amazing for either of them to win", although he's "slightly biased towards Liquid" as they're one of his favourite teams. The esports player also singles out Matu as one of the most influential contemporaries he's had.
"I would be very happy to see him get a second TI," he cheers wholeheartedly.
Undeniably, this is a fully stacked competition overflowing with raw talent and charisma. N0tail, a two-time TI winner himself, stressed during a live broadcast of the Monkey Business podcast that there's the irrefutable difference between being a spectator and a player 'on the field', saying that from a player's perspective who's playing with a fog of war, there's so much going on in the game that's beyond the understanding and scope of view of spectators. It's also "what builds these incredibly beautiful moments of when something clicks in the game but it's (certainly) harder than it looks."
At the core of eSportsmanship is showing up to pull for their peers (including rivals, yes) as well as looking towards the future of the esports industry, where mobile games could be next on the menu.
"For OG, in general, it's all about finding good quality games that really push competition and have a high level of competitive integrity," says N0tail, in reflection of the above sentiment.
In August 2018, OG became the first team to win The International from the open qualifiers and n August 2019, OG became the first team to win more than one TI by winning TI9, also becoming the first back-to-back TI winners in the history of the game.
Watch the exclusive interview with TechStorm here:
About Johan Sundstein
Johan "N0tail" Sundstein is the highest-earning e-sports player in the world, having taken more than $7.4m (£5.4m) in prize money to date. "n0tail" also captained his underdog Dota 2 squad to an improbable first place finish at The International 8 in August, netting the roster over $11 million in winnings. Sundstein's team is sponsored by Red Bull.