The Consumer Electronics Show – or CES – has wrapped up in Las Vegas, finishing a day early because of Covid-19 concerns. One of the world's largest tech trade shows, it brought together thousands of exhibitors and spectators in a more scaled-down version of past exhibitions.
Despite flagging visitor numbers, CES 2022 still managed to showcase a familiar mix of innovative and wacky products.
Here's our top picks:
Kinetic Series Case
CyberPowerPC's latest Kinetic Series PC case is not for the faint-hearted – it sports a front panel made up of multiple triangular segments – some of which are actually air vents that open inwards. According to Cyberpower, the vents adjust to temperature change in your PC; opening up for more airflow when temperatures rise inside your case or staying close when temperatures are low. It's unknown how much the Kinetic Series will retail for but it's expected to go on sale in Q3 this year.
BMW iX Flow Featuring E Ink
In what definitely felt like a science fiction moment, BMW showed off its new colour-changing paint technology at CES. BMW made use of E Ink, the electronic paper technology used in e-readers like your Kindle. Talk about a wild ride. According to BMW, the colour changes are not just for aesthetic purposes, but can also help cut the amount of cooling and heating required. For now though, this is expected to just stay a concept but who knows where the future could take us?
Amagami Ham Ham
Robotics may be the way of our future and Yukai Engineering really took the cake at CES when they unveiled Amagami Ham Ham – a battery-powered soft toy that was created on the assumption that nibbling is a source of comfort. So if you're stressed, you just have to grab an Amagami Ham Ham (Amagami means "soft biting" and ham means "bite" in Japanese) for it to nibble on your fingers…for comfort. While the retail price hasn't been confirmed, there will be at least two models to choose from – Yuzu (Calico Cat) and Kotaro (Shiba Inu).
Yukai Engineering was also the brains behind the Qoobo – a pillow with a robotic cat tail that responds to physical interaction.
Project Sophia
Razer unveiled a prototype gaming desk called Project Sophia at CES – a gaming desk made out of customisable components, a built-in OLED panel and housed in an all-glass enclosure. The desk would have 13 customisable parts, including programmable hot keys, a wireless charger and Thunderbolt-powered EGPU. It looks fantastic but this is unlikely to make it to the mass market. One main issue would be how the entire system (in a glass tabletop) would be cooled but perhaps this might be a glimpse of how gaming might look in the future.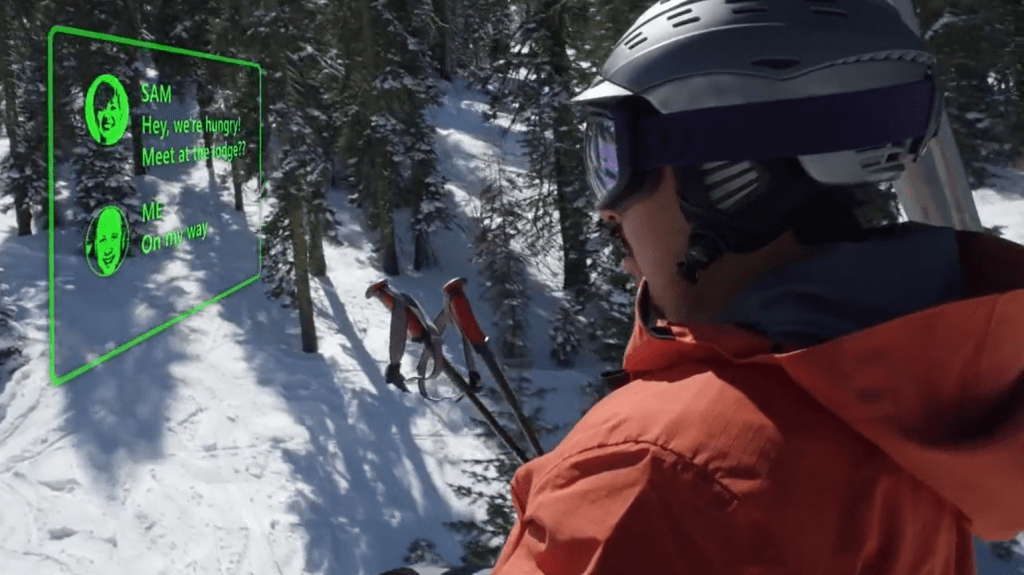 Mojo Lens
Mojo Lens' smart contact lens gives me slight Iron Man/Johnny Mnemonic vibes. The idea behind them is for these smart contacts to use an embedded display to show notifications and updates, while the user is up and moving about. At CES 2022, the company said it was partnering up with sports and fitness brands to work on next-gen user experiences which would combine augmented reality, wearable tech and personal performance data.
Plug & Drive
Meanwhile, auto giant Hyundai showed off its Plug & Drive (PnD) modular platform in Las Vegas, in the hopes that it would make electric motorization more accessible to everyone. The PnD is made up of a wheel unit, which uses a steering device which allows for 360 degrees rotation, and camera sensors which allow it to move autonomously. It's unknown when – if ever – this device will be produced.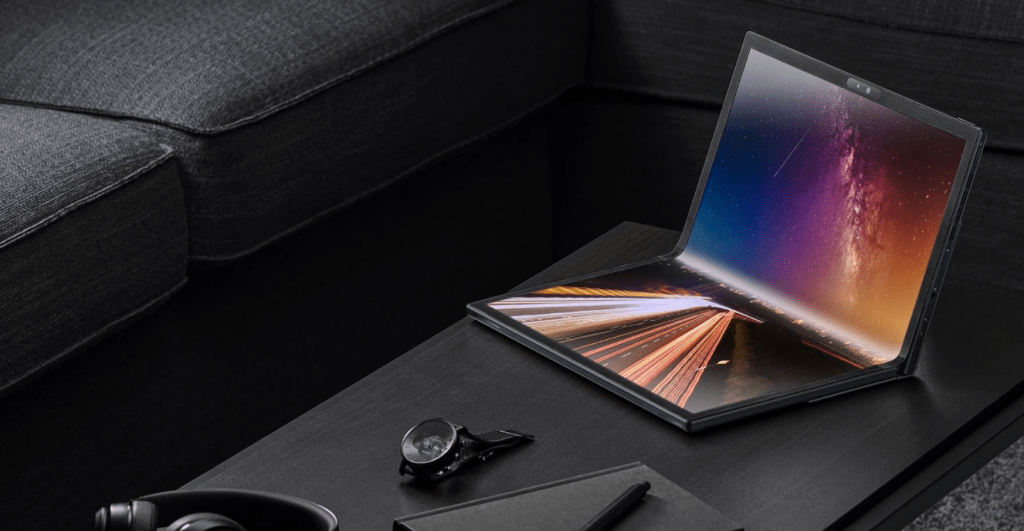 Zenbook 17 Fold
Forget flip phones – 2022 might be the year of the foldable laptops. At CES 2022, Asus introduced the Zenbook 17 Fold, a 17-inch touchscreen Windows tablet that can be folded down the middle. It can also be used as a normal laptop or as a big monitor. The Zenbook 17 Fold comes with a 17 inch OLED screen, as well as a Dolby Atmos audio system. Lenovo launched the world's first foldable laptop at CES 2020 and it looks like Asus is continuing that trend. Still no word on how much this beauty will retail for but it's set to ship in the later half of this year.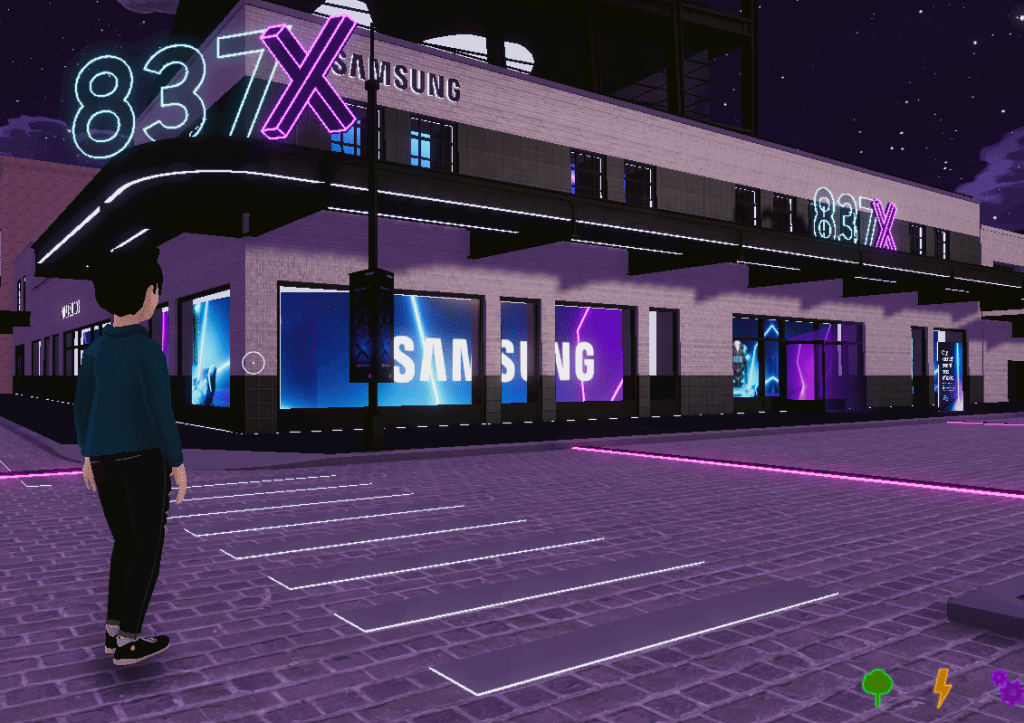 837X
At CES 2022, Samsung also released its "837X" virtual world in Decentraland, a blockchain-powered metaverse, modelled on its physical Samsung 837 flagship store in New York City. 837X was described as an "immersive experience", including NFTs and access to live music events. All in all, it reminded me of The Sims. Except it was online. You can give it a go here. Samsung went big on the metaverse at CES, also launching its My House platform, in which you can build a customisable (digital) home through the Zepeto app, another metaverse platform. The idea being that you can learn more about their products and see how they fit in your (digital) home.
*Featured image from BMW
By Samantha Chan \ 10:00am, 11 January 2022