After over a month of suspension, Final Fantasy 14 goes back on sale today (25 January, from 1700 JST).
The game's Endwalker expansion was released in December 2021 but Square Enix was forced to hit the pause button for new players, after its overwhelming popularity put a massive strain on Square's servers, with players reporting long wait times to log in.
Sales of the MMORPG resumes on the same day a new data centre is expected to go live – a move which should help alleviate Square's server congestion issues and spread out the game's population. Square also has plans to expand the North America and European data centres later this year.
Game director Naoki Yoshida said the change will help players in the region struggling with "network latency issues".
Square Enix also said it will be providing extra incentives to those who do make the switch over to the new data centre, like dropping the transfer fee.
Final Fantasy 14 was launched in 2013 but the game remains wildly popular almost nine years later thanks to its rich lore – in October, Yoshida said the MMORPG surpassed 24 million players, making it one of the most profitable Final Fantasy games.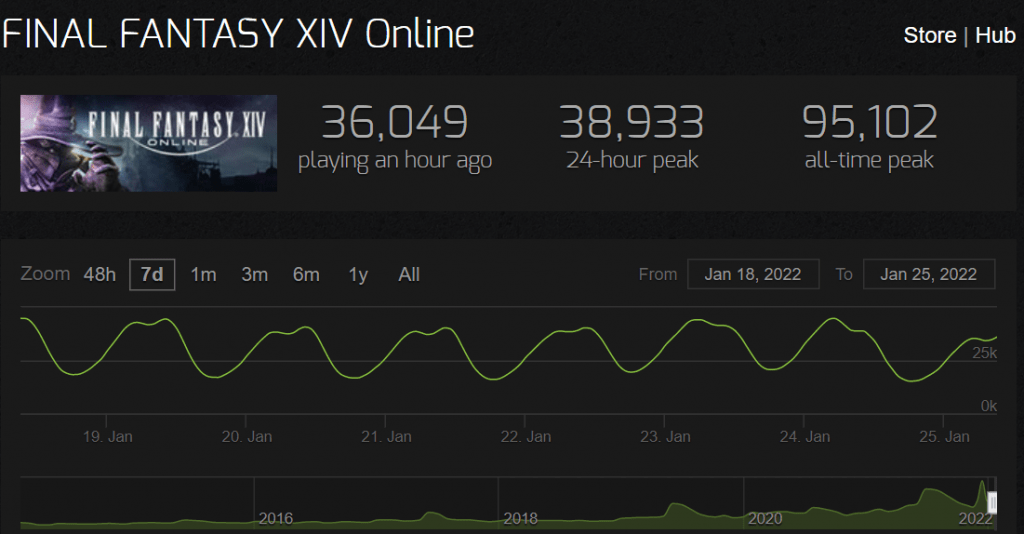 Just before Square pulled the plug on new players, the game saw a peak of 95,000 players using the Steam platform – and that's not even counting those who play the game via PlayStation.
And at the time of writing, SteamCharts estimated 38,000 people played the game within the last 24 hours.
*Featured image from Square Enix
By Samantha Chan \ 10:00am, 25 January 2022