Sonic the Hedgehog is enjoying somewhat of a boost lately, with Sonic The Hedgehog 2 currently screening in most theatres around the world.
And almost 30 years after the speedy blue hedgehog was first launched by Sega, it's now making a comeback as part of Sonic Origins.
The game is a remaster of four Sonic titles; the original Sonic The Hedgehog, Sonic the Hedgehog 2, Sonic 3 & Knuckles and Sonic CD.
Fans of Sonic will be able to replay the game with Classic mode and Anniversary mode, which comes with widescreen visuals.
According to the trailer, players can choose to play as Sonic, Tails or Knuckles.
As part of the remaster, the bundle also includes new animation shorts and new game modes.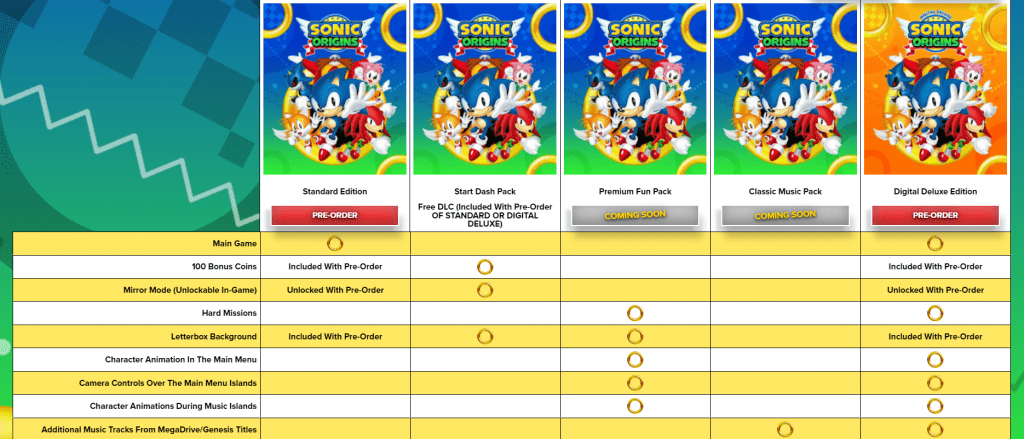 According to Sonic Origins' pre-order chart, it seems that a pre-ordered Standard Edition will come with perks like an extra 100 Coins and a Letterbox Background.
That will cost you – depending on where you live – about US$40.
The pre-ordered Digital Deluxe Edition will cost US$5 more and you get extra stuff like "Hard Missions", Character Animations in the Main Menu and Camera Controls over the Main Menu Islands.
(SEGA didn't specify what the latter meant – would we be able to roam around the island without Sonic/Tails/Knuckles zooming around? That's still unknown at this point.)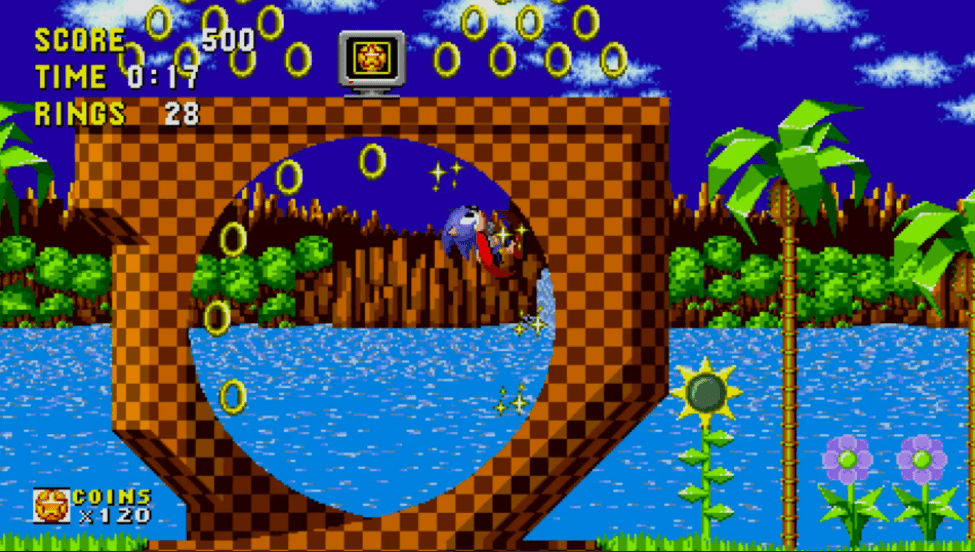 SEGA's addition of the Start Dash Pack (available only if you pre-order) seems to suggest the developer is marketing the pre-order part of the game rather aggressively because if you don't, the Standard Edition will essentially only give you the base game.
The pre-order chart also has what seems like DLC options like the Premium Fun Pack, which comes with Hard Missions and most of what the Digital Deluxe Edition will have, and the Classic Music Pack comes with – you got it – additional music tracks from the MegaDrive/Genesis titles.
Needless to say, some fans have criticised SEGA's move to include the faux-DLCs, while other studios have also poked fun at Sonic Origins' convoluted pricing scheme.
Either way, the game launches on 23 June and will be available across all major console platforms and PC.
*Featured image from SEGA
By Samantha Chan \ 11:00, 11 May 2022