Xbox has teamed up with Paramount Pictures to bring us a Sonic-themed Xbox – complete with themed controllers!
The tie-up is meant to celebrate the upcoming "Sonic the Hedgehog 2" movie.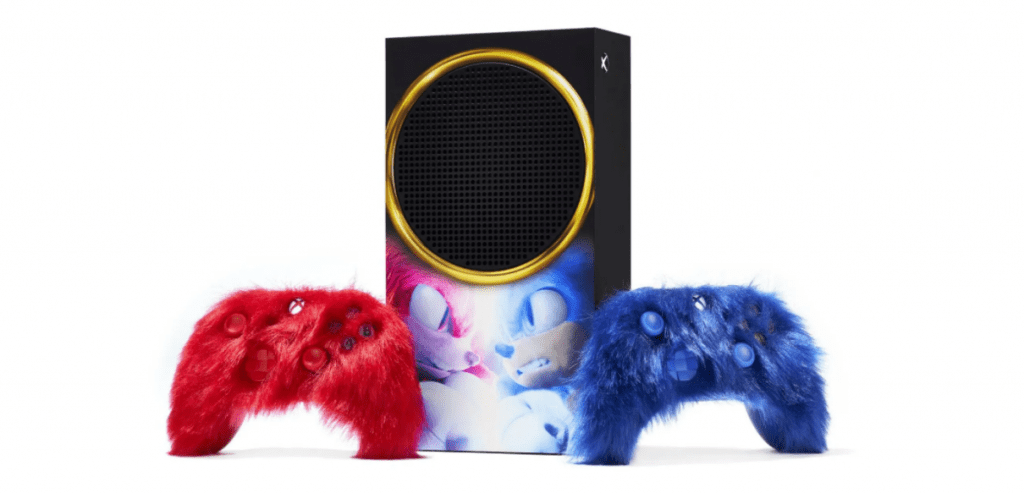 It features a custom Xbox Series S console and its two Xbox Wireless Controllers, that according to Xbox features "textured coatings reminiscent of the "bristly" texture of hedgehogs in the wild".
And of course, they come in Sonic and Knuckles colours.
Xbox will give them out to two winners from their current lucky draw.
The grand prize will be the custom console and controllers while the runner-up will receive only the controllers.
To take part, all you have to do is just retweet the official Xbox sweepstakes tweet and include the hashtag, #XboxSonix2Sweepstakes.
The contest will wrap up on 4 April and Microsoft said winners will be notified by DM.
The contest is open to those residing in any Xbox Live supported region, so if you're in Singapore or India, you're in luck.
Sonic is one of the gaming world's most recognisable characters.
He was created over 30 years ago as SEGA's rival to Nintendo's Mario and has since spawned over 30 game titles.
*Featured image from Xbox
By Samantha Chan \ 16:00, 25 March 2022