By now, you might have heard that yes, Hideo Kojima is teaming up with Xbox to make a "completely new" game that is something "no one has ever seen before".
Not just that, it's apparently a game that Kojima has "always wanted to make".
While details are extremely scant, rumours have been swirling around that he's working on a new horror game IP dubbed "OVERDOSE".
Gaming journalist Tom Henderson said he saw early footage sent to him from an anonymous source, which seemed to show actress Margaret Qualley (From Death Stranding) wearing a blue dress.
The footage also showed the character walking through dark corridors with a flashlight before a jump scare at the end showed "GAMEOVER" followed by "A Hideo Kojima Game"…"OVERDOSE".
The leak was apparently important enough that Kojima Productions reached out to him to ask for the report to be removed.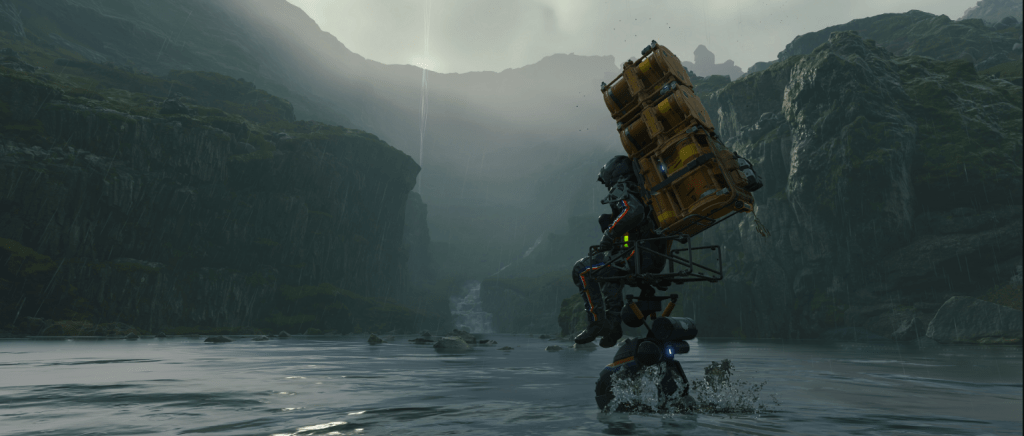 In addition to the "OVERDOSE" leak, Kojima will have to contend with actor Norman Reedus – who played the protagonist of Death Stranding, who may have admitted that a sequel to the popular game was in the works.
He had made the comments to Leo Edit – when asked about the video game, Reedus said: "We just started the second one."
This is the first time we've gotten an affirmation that development of the sequel to Death Stranding could be underway.
Three years ago, Kojima told Vulture that if he did work on a Death Stranding sequel, he would "start from zero".
While Kojima hasn't publicly commented on Reedus' comments, he did tweet the above – in Death Stranding, the private room is where you go for your character Sam Bridges – played by Reedus – to recover during his journey.
Still, the tweet might also have been done in jest – Reedus and Kojima are known to be friends after they first met back in 2016.
As Reedus described it: "Guillermo Del Toro, who gave me my first move, called me up and said, "Hey, there's a guy called Hideo Kojima, he's gonna call you, just say yes." (…) Then I was in San Diego and Hideo came with a big group of people, he's from Tokyo and he showed me what he was working on on a game called Silent Hill. I was blown away by what he was showing me, and I was like, "Yes, let's do this."
Death Stranding was launched in 2019 – the first game by Hideo Kojima and his studio Kojima Productions after they split from Konami in 2015.
The game would eventually go on to sell over 5 million copies worldwide and win a series of awards at the 2019 Game Awards including Best Game Direction.
*Featured image from Xbox
By Samantha Chan \ 10:30, 15 June 2022