Xbox and Bethesda held their mega Games Showcase on 12 June, giving fans a sneak peek at some upcoming exclusive game titles.
And for the first time, the showcase was focused on games that will come to Xbox and PC over the next 12 months.
The 95-minute livestream came hot on the heels of PlayStation's Summer State of Play and the Summer Game Fest as Xbox and Bethesda joined the multiple developers hosting their own video games reveals this year, after the cancellation of the industry's biggest event – E3.
We've rounded up some of the highlights:
Bethesda kicked things off as they showcased never-been-seen gameplay from their widely anticipated vampire shooter game, Redfall.
The game lets you play as a member of a team of vampire hunters, stuck on an artificial island, each with their own specialised powers.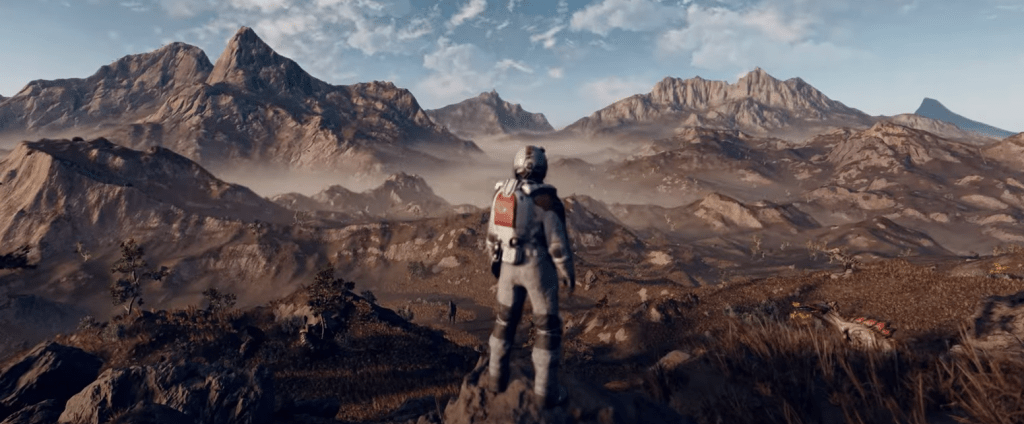 Bethesda also gave us a first look at the gameplay of Starfield – a massive open-world intergalactic exploration-shooter RPG that would be the studio's first new IP in 25 years.
The game starts when the player arrives on the mysterious moon of Kreet and gets a glimpse of an alien terrain filled with alien lifeforms that may or may not be hostile.
Bethesda also unveiled Character Creation for Starfield, boasting it as its "most flexible yet".
You can also pick a background for your character which will give you certain skills and stats that could also influence NPC interactions in the game.
After a brief delay, both Starfield and Redfall will launch next year as Xbox/PC exclusives.

Hollow Knight: Silksong is the highly-anticipated sequel to the popular 2D indie adventure title Hollow Knight which launched back in 2017.
We first heard of Silksong back in 2019 but this is the first time we've actually seen a gameplay trailer.
Developers Team Cherry did not give us a release date.
High On Life is the brainchild of Rick and Morty creator, Justin Roiland, and is a first-person sci-fi comedy shooter that is extremely trippy and also, your guns/knives seem to talk to you.
Weird! But okay.
The game launches this October.
Focus Entertainment also debuted a new breathtaking trailer for A Plague Tale: Requiem and it seems to feature many human-eating rats.
The action-adventure survival game is a direct sequel to A Plague Tale: Innocence and sees the return of siblings Amicia de Rune and her brother Hugo as they embark on a new quest even as a terrifying curse hunts them down.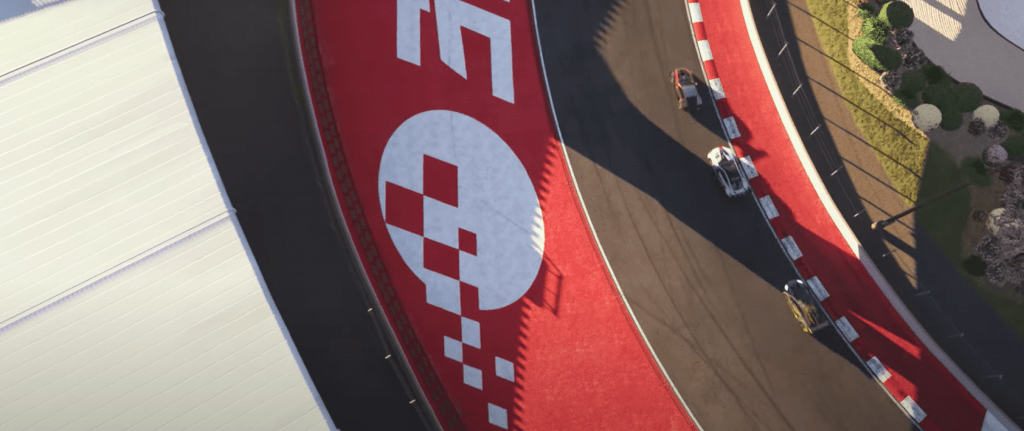 Microsoft also teamed up with Turn10 to show off its latest entry in the racing series, Forza Motorsports.
Unlike previous titles, this one doesn't have a sequel number and while Turn10 didn't say if it was a reboot of the original series, it certainly looks like it: Forza Motorsports will boost a slew of improved immersive products like dynamic lighting, temperatures which could include affect track smoothness, more detailed and realistic car damage and a completely overhauled driving system.
The game will launch next spring.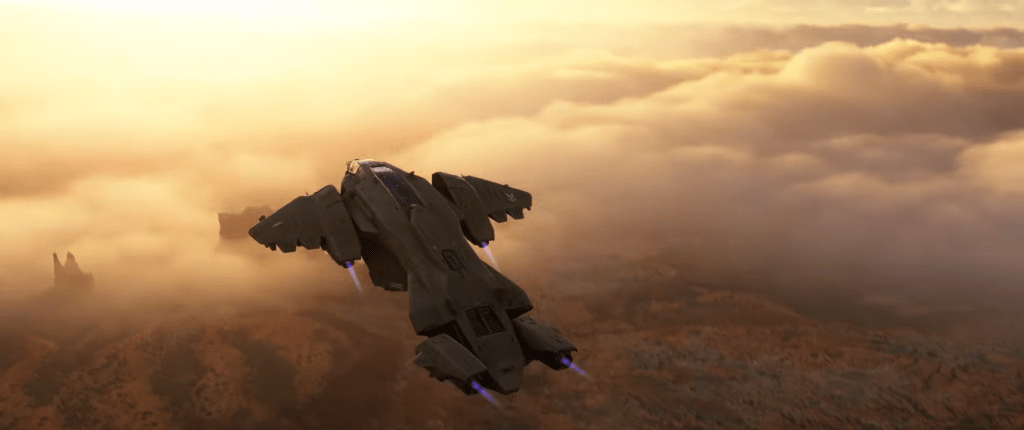 To mark 40 years (!) since Microsoft Flight Simulator was launched, a bunch of new aircraft have been added to the game – including a Pelican from the Halo series.
That's right, Dropship 77 has been added to the popular flying franchise, making it the first official fictional aircraft to be added to the simulation.
In Halo, the aircraft is capable of both space and atmospheric flight – the trailer even included a shot of the Pelican in space although it's unknown if you can actually do that in Microsoft Flight Simulator.
In addition to the Pelican, more flying crafts have been added including the Airbus A310 and the Spirit of St Louis – a historic single-engine, single seat monoplane flown by Charles Lindbergh in May 1927, on the first solo nonstop transatlantic flight from Long Island, New York to Paris, France.
Blizzard showed off a gameplay trailer for Overwatch 2, almost two months after the game's beta got underway for the first time since 2019.
The trailer showed off old and new characters including Wrecking Ball – a hamster that rides around in a robotic hamster ball that was benched during the game's beta for being too overpowered.
Early access for the game will arrive on 4 October.
The Elder Scrolls Online: High Isle
Bethesda also took the opportunity to plug a new trailer for The Elder Scrolls Online: High Isle,
The latest expansion of the massively popular MMORPG game focuses on the Bretons and will introduce players to a never-before-seen region in an Elder Scrolls title.
The expansion will launch later this month.
Ark 2 will be an Xbox exclusive and a sequel to the 2017 survival game Ark: Survival Evolved.
The game, which was first announced in 2020, features humans (ie: Vin Diesel) and dinosaurs coexisting sometime far ahead in the future, on another planet.
Ark was expected to launch this year but will now launch in 2023.

Ebb Software also unveiled a new trailer for Scorn – an upcoming survival horror game inspired by H.R. Giger, famed for being the inspiration behind Ridley Scott's Alien.
There's…a lot of body horror in the trailer.
The game will be released on 21 October as an Xbox/PC exclusive.
We also got our first gameplay look at Flintlock: Siege of Dawn – an open-world adventure shooter game in which you hunt down Gods that have been wreaking havoc on mankind.
The game's combat system includes axe wielding, gunplay and magic.
Flintlock: Siege of Dawn will arrive next year.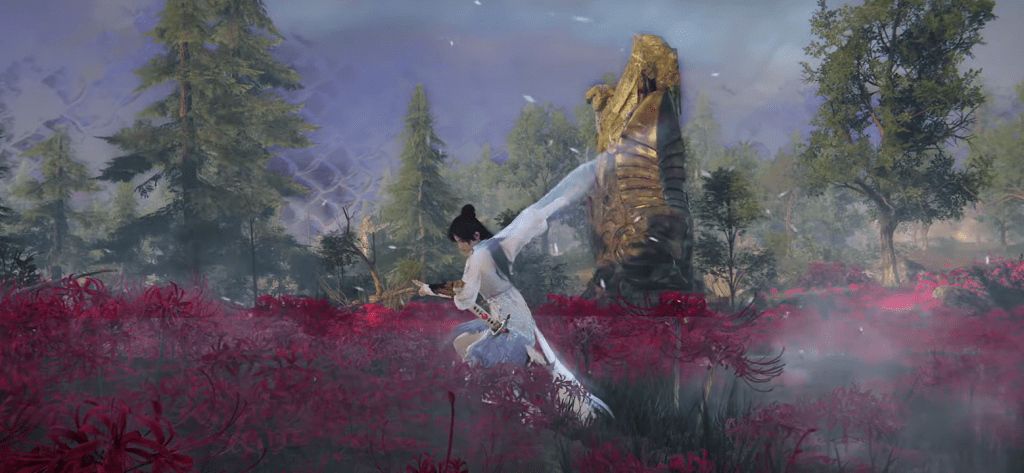 Chinese Battle Royale game Naraka: Bladepoint is coming to Xbox for the first time.
The game, which is currently only available on PC, can feature up to 60 players in a battle to be the last one standing and is developed by 24 Entertainment.
Xbox players will be able to play Naraka: Bladepoint from 23 June.
Blizzard, meantime, gave us a new cool trailer for Diablo IV, featuring a new and final class – the necromancer – and debuted the title's gameplay.
Its developers called Diablo IV "creepy" and "gory" and said its features have been expanded, including having a robust Character Customisation.
Blizzard president Mike Ybarra said Diablo IV "draws deeply from the dark well of the franchise's 25-year history and is designed around the philosophy of player choice, offering an adventure unlike anything Diablo players have experienced before."
The game, when it arrives next year, will feature crossplay between Xbox, PC and PlayStation.
And beloved series Persona is heading to Xbox and PC – Persona 3 Portable, Persona 4 Golden and Persona 5 Royal will launch starting from 21 October.
Atlus has also confirmed that the series will also be heading to Steam and the PS5, although no release date has been given.
Persona 3, 4 and 5 are currently available on older PlayStation consoles.
The popular RPG series centre around a group of students who battle using their "Persona" – a physical manifestation of their psyche and subconscious.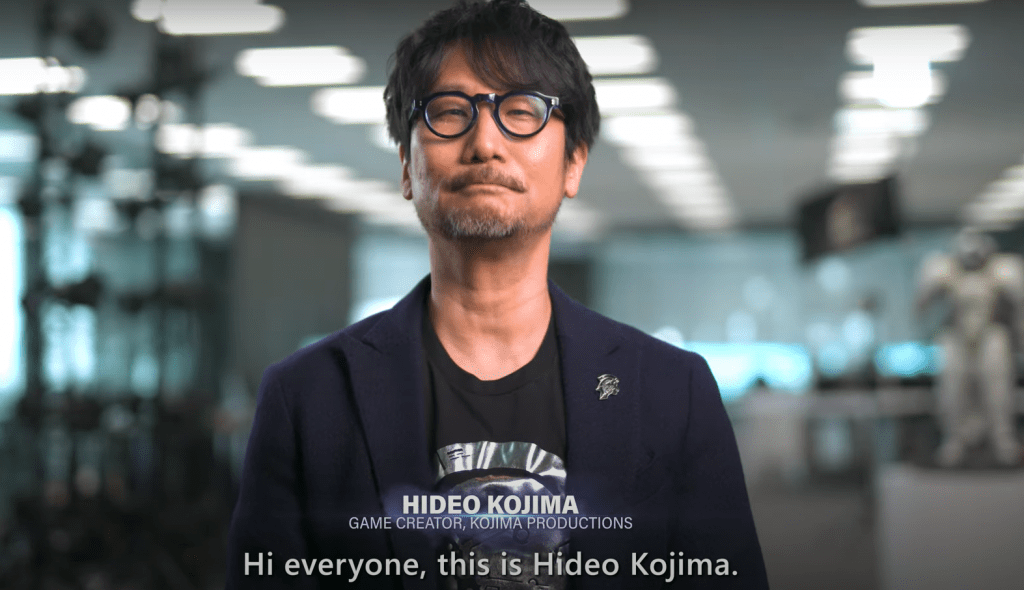 Kojima Teams Up With Xbox For A Special Collaboration
And by now, you might be aware that Japanese video games auteur Hideo Kojima is teaming up with Xbox to make a game he has "always wanted to make".
Details are almost non-existent other than the game is "completely new" and that it's something "no one has ever seen before".
Kojima is reportedly working on a new horror IP dubbed "OVERDOSE".
Either way, the PlayStation fanboys were certainly mad over the announcement – so much so that Kojima Productions had to come out to reassure fans that its collaboration with Sony will continue.
Whew.
Can't get enough of Xbox's Game Showcase? You can catch an extended version – which took place days after the Xbox and Bethesda Games Showcase – here.
*Featured image from Xbox
By Samantha Chan \ 09:45, 23 June 2022