Fans of Assassin's Creed were treated to a smorgasbord of delights during Ubisoft's Forward event over the weekend.
The event, which featured a first-ever showcase to focus on the franchise, also came as fans celebrated the 15th anniversary of the release of Assassin's Creed.
The series has seen quite a few bumps along the way, especially after the launch of Valhalla but it seems Assassin's Creed is finally going back to its assassins roots.
Assassin's Creed Mirage:
Assassin's Creed: Mirage is Ubisoft's promise of a return to the AC basics; parkour, stealth, assassinations and most importantly, eagles.
The game traces the origins of Basim Ibn Ishaq, from street thief to Master Assassin, and is set in the Iraqi capital of Baghdad, 20 years before the events of Valhalla.
(Fans might notice the mask Assassin Basim took from his target – reminiscent of the masks used to portray different antagonists in Assassin's Creed Origins.)
More details about AC Mirage had actually leaked about a week before the Ubisoft Forward event, and even earlier, when it was still under the codename Rift.
Assassin's Creed Mirage will launch next year and is available for pre-order now.
Assassin's Creed Codename RED:
I've been a fan of Assassin's Creed since 2007 and for as long as I can remember, the fandom was always asking for one thing – a game set in ancient Japan.
And Ubisoft is finally (!!!!!!) delivering this.
Assassin's Creed Codename RED is set in feudal Japan and will be the franchise's next "premium flagship title" and the "future of its open-world RPG".
We don't know very much beyond this, but it's expected to be massive (think Odyssey) and we've been told that we'll be able to live out "a very powerful Shinobi fantasy", which, well, omg Sekiro vibes omg.
No news on when AC Codename RED will be released.
Assassin's Creed Codename Hexe:
Codename Hexe is an extremely short and ambiguous trailer only 30 seconds long, featuring the Assassin's Creed logo, made out of sticks and hanging from a branch – very Blair Witch vibes.
As some have pointed out, Hexe means witch in German, suggesting a game steeped in the witch trials – after all, Germany territory is also known as the "heartland of the witch craze" especially during the mediaeval period.
If true, Hexe could very well be the darkest game in the franchise.
The game though, won't be another massive 150-hour game, but could possibly be launched at the same time, or close to, RED.
No idea when this game could be released but I'll just be happy with more details, tbh.
Assassin's Creed Codename JADE:
Another Codename game from Ubisoft, this time set in 215 BC China.
Assassin's Creed Codename JADE will be the first open-world AC game for mobile.
Ubisoft promised that players will be able to run, parkour up the Great Wall and assassinate targets all on your mobile phone.
Fans have speculated fervently about the timeline of the game, since it's set before Assassin's Creed Origins, while others think it could involve a character posthumously honoured as an assassin.
This is the second game in the Assassin's Creed franchise to be set in China, after AC Chronicles was released back in 2015, and comes after news that Chinese conglomerate Tencent had invested almost US$300 million in the company behind Ubisoft.
Project Infinity:
Project Infinity, Ubisoft said, is "not a game per se", but is designed to be the "single entry point for fans" into the franchise.
Players would be able to use their very own Animus to explore multiple moments in history, like their personal time machine.
In an interview with Eurogamer, Assassin's Creed's boss Marc-Alexis Coté elaborated further, explaining that Infinity is envisioned almost as a platform for at least two games – RED and Hexe. Players can also purchase the games from the Infinity Hub.
There's been rumours that Infinity will also be a multiplayer game and Coté said they were currently exploring ways to bring back the "standalone, multiplayer experience" connected to the hub.
Assassin's Creed Valhalla:
Valhalla, the latest entry in the Assassin's Creed franchise, is getting its last free arc – known as The Last Chapter.
It seems to involve Evior setting out for distant shores and Ubisoft said the DLC will tie up some loose storylines.
Valhalla was launched in 2020 and the announcement of The Last Chapter could suggest Ubisoft is shifting its sights firmly to Mirage.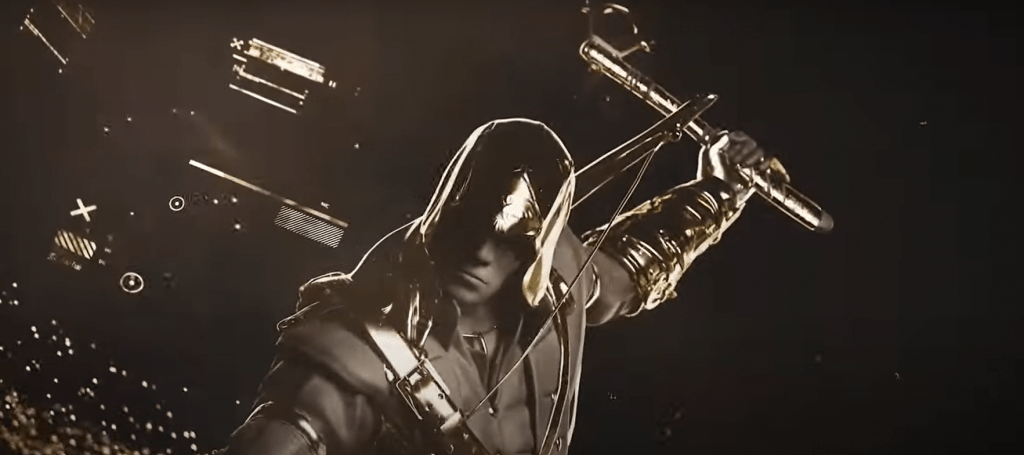 Ubisoft will be betting on these upcoming titles to turn its fortunes around after a series of scandals involving sexual abuse and misconduct, which resulted in the exit of several of high-ranking executives.
In response, the company has instituted a series of reforms – although employees say they still fall short, especially since Odyssey's Creative Director Jonathan Dumont, who some employees claimed was "controlling" and "misogynistic" is now overseeing Assassin's Creed Codename RED.
Although, as Axios reported, Coté said he's more reactive to potential abuse and that the company now "intervene much sooner when there's any situation that might lead us down the path to harassment."
*Featured image from Ubisoft
By Samantha Chan \ 14:30, 12 September 2022