Japanese game developer Konami is all set to unveil a new game from a "globally loved" franchise at the upcoming Tokyo Game Show, which runs from 15-18 September.
The event on 16 September, which appeared in Konami's schedule for TGS, doesn't say anything about the game itself, just that popular voice actor Yuki Kaji will "represent fans" and announce it.
Fans have been quick to speculate that the much-loved title Konami teased stems from the Suikoden franchise.
Some fans have pointed out that Kaji voiced the 2008 Suikoden Tierkreis and 2012's Gensō Suikoden: Tsumugareshi Hyakunen no Toki – the last two games of the franchise.
The Suikoden series was first released in 1995 and is based loosely on the classic Chinese novel, Outlaws of the Marsh.
And rumours of a new instalment gained traction over the weekend after news that Konami recently renewed its trademark for Suikoden.
The renewal, which came in late July, was filed in Mexico and was dug up by an intrepid investigative user over in Reddit.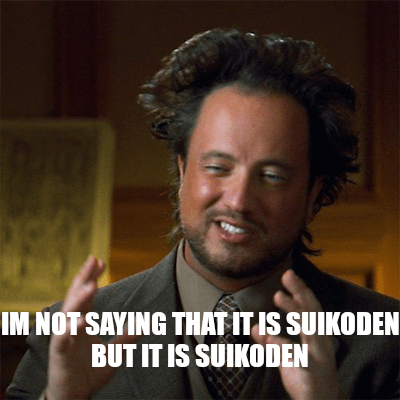 But just because Kaji voiced characters from the Suikoden series might mean nothing at all.
The rumour mill around Konami's potential reboot has been churning since earlier this year, when the company quietly renewed the trademark for its Silent Hill series.
It was one that quickly gained traction after a series of photos leaked in June, purporting to show snapshots from a Silent Hill game.
The fact that it was quickly hit by a copyright claim from Konami only served to fan the flames of speculation.
But there are also reports that Konami might be announcing the remasters for the much-beloved Metal Gear series as well.
According to VGC, Konami is looking to boost its premium game development for franchises including Metal Gear.
The franchise, first released in 1987 and spanning over a dozen titles, was the brainchild of Hideo Kojima and published by Konami.
*Featured image from Tokyo Game Show
By Samantha Chan \ 10:00, 7 September 2022