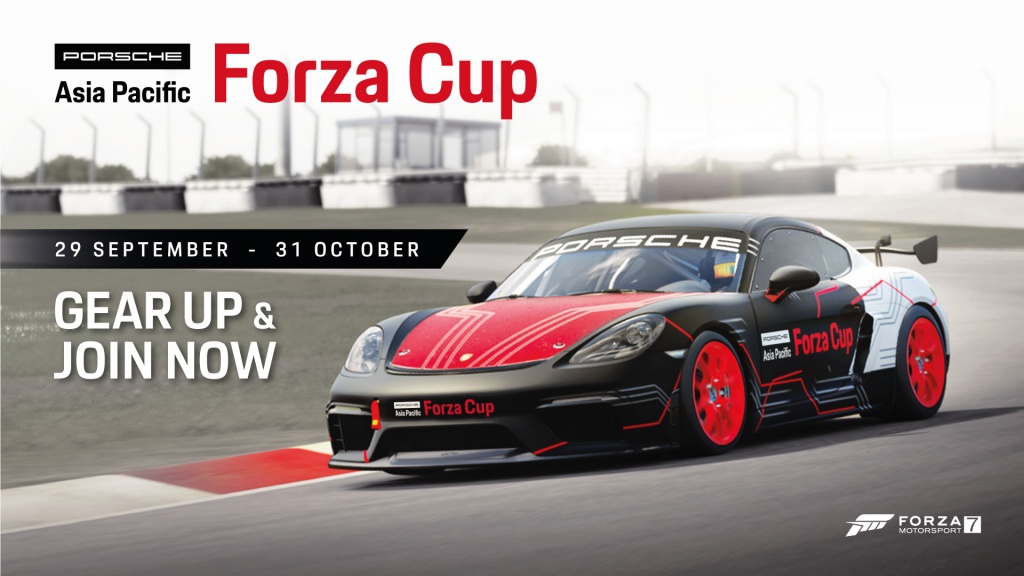 For the first time, Porsche Asia Pacific and Porsche Cars Australia have teamed up with Forza Motorsport 7 to present their simulation racing tournament, the Porsche Asia Pacific Forza Cup.
And get this, the winner will get to race on an actual race track in real life!
The tournament is open for registrations online. Competitors will compete on the thrilling and challenging Forza Motorsport 7 tracks of Bathurst, Nürburgring, Le Mans, Silverstone and Hockenheimring.
Racing drivers will first compete and accumulate points in three Rival Qualifying Races, each taking place over a week from 29th September to 18th October. At the end of the third Rival Qualifying Race, the top 16 racers with the most points will qualify as finalists, with a maximum of three finalists from the same country. These finalists will then compete to become the first champion of the Porsche Asia Pacific Forza Cup – Grand Finals on 31st October.
All 16 finalists and the top 3 participants of the finals will win prizes from the Porsche Driver's Selection and HUGO BOSS, the official sponsor of the Porsche Asia Pacific Forza Cup.
The titleholder will win the coveted opportunity to race on an iconic track in real life – a track experience at Porsche Experience Centre Hockenheimring in 2021, which will take them on the Centre's handling track, off-road course and dynamic surface, taking their racing experience to new heights.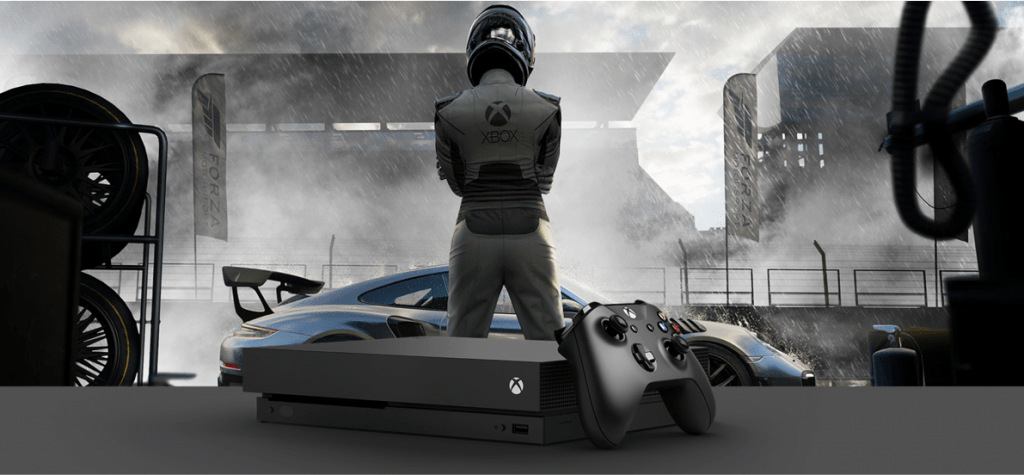 Racing in the Porsche Asia Pacific Forza Cup tournament
The online tournament is open to players from the Asia Pacific region who hold a Xbox game pass and have either access to a PC, Xbox One, Xbox One S, or Xbox One X. To sign up, or find out more about the race details and points scoring system, fans can visit: https://porscheapforzacup.com/
By Editorial Team / September 24, 2020
For more on the world of Esports stay tune to Gamerz S2 every Monday – Friday 11pm SG/MAL | 10pm JKT/BKK | 8:30pm SL