9 September is going to be a special date for Pokémon fans in Singapore and Southeast Asia, that's when the inaugural flight for the Pikachu Jet takes off from Singapore.
The plane, decked out in Pokémon paraphernalia both inside and out, is the culmination of a collaboration between Singapore's low-cost carrier Scoot and The Pokémon Company.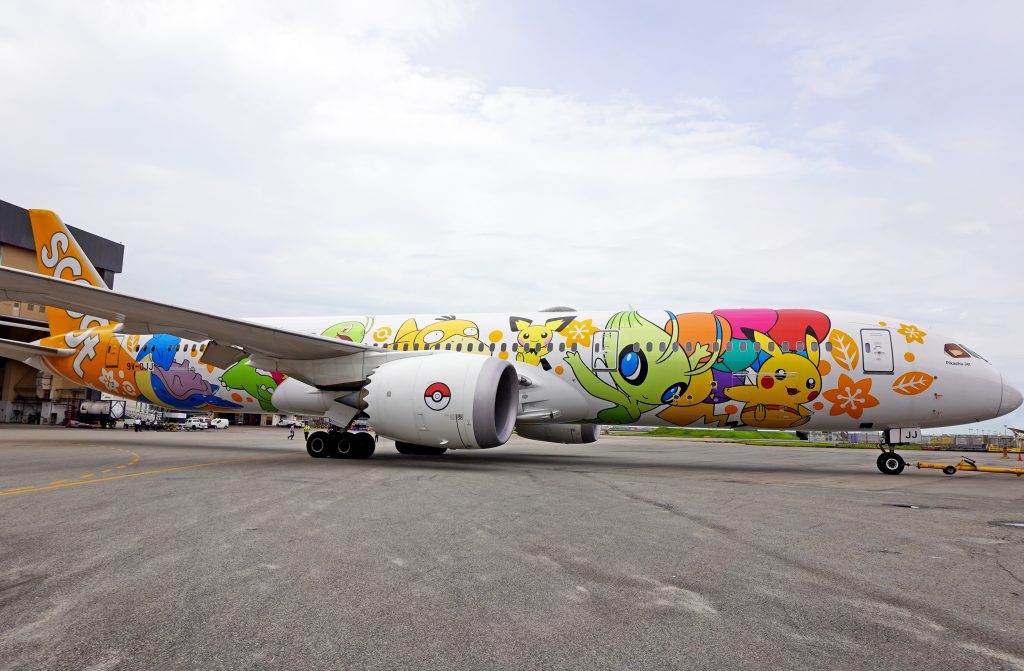 Known officially as the Pikachu Jet TR, the Boeing 787-9 Dreamliner has a capacity of 375 seats.
Customers will be treated to a themed inflight experience onboard, including original merchandise like tote bags and bucket hats, as well as a collector's edition of the aircraft model decked out with the special livery.
This is the first time an ASEAN airline is playing host to a Pokémon-themed flight.
The Deputy General Manager for the Business Development and the Flying Pikachu Project at The Pokémon Company, Susumu Fukunaga, said the idea to launch Pokémon-themed flights in Singapore stemmed, ironically, from the Covid-19 pandemic.
"As you may know from our games and anime series, the aim of Pokémon is to travel somewhere new for adventures," said Mr Fukunaga at the launch event in Jewel Changi Airport. "We thought of how to create a project to excite people as well as motivate them. We hope (this collaboration will help) to contribute to the tourism and aviation infrastructure to inspire people to travel again."
Interestingly enough, The Pokémon Company, which usually charges companies royalties for use for its images, said this time the collaboration was done royalties-free, because the theme of this project was social contributions.
In an interview with TechStorm, Scoot's Chief Executive Officer, Leslie Thng said: "(It's) got to go with two strategic brands who believe in a strategic partnership (…) to reignite the passion for travel. It's to create fun, innovative and unforgettable memories."
Mr Fukunaga agreed. "As this was a corporate social responsibility project, we were looking for a company that really understood our philosophy and our mind. It was quite a coincidence that (The Pokémon Company) had spoken to Scoot and we felt that both sides really understood each other's philosophy."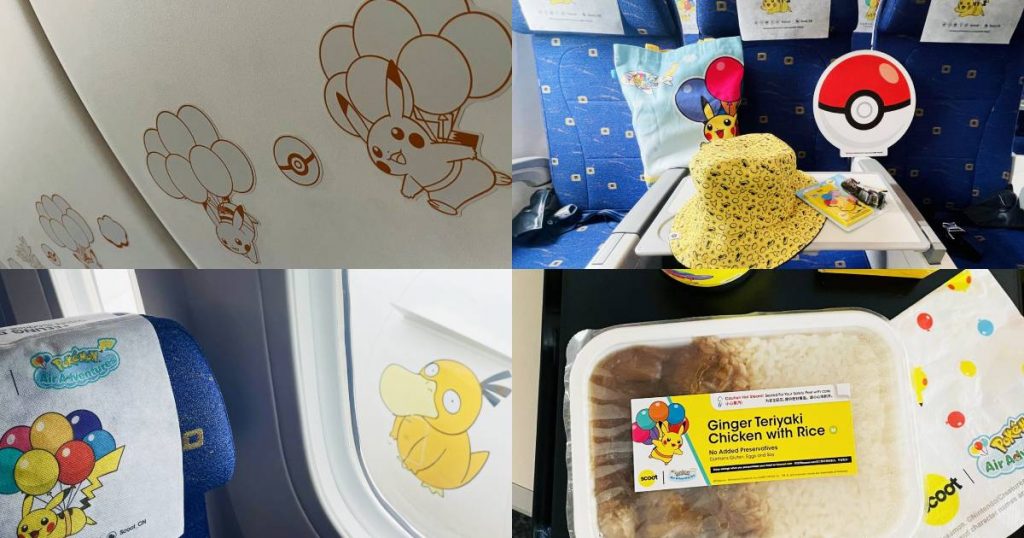 This is not the first Pikachu Jet to hit the skies – the Flying Pikachu Campaign first kicked off last year in Japan's Okinawa, while Taiwan's flag carrier China Airlines announced a collaboration with The Pokémon Company earlier this year.
Mr Thng said the timing of this collaboration was right, as borders start reopening.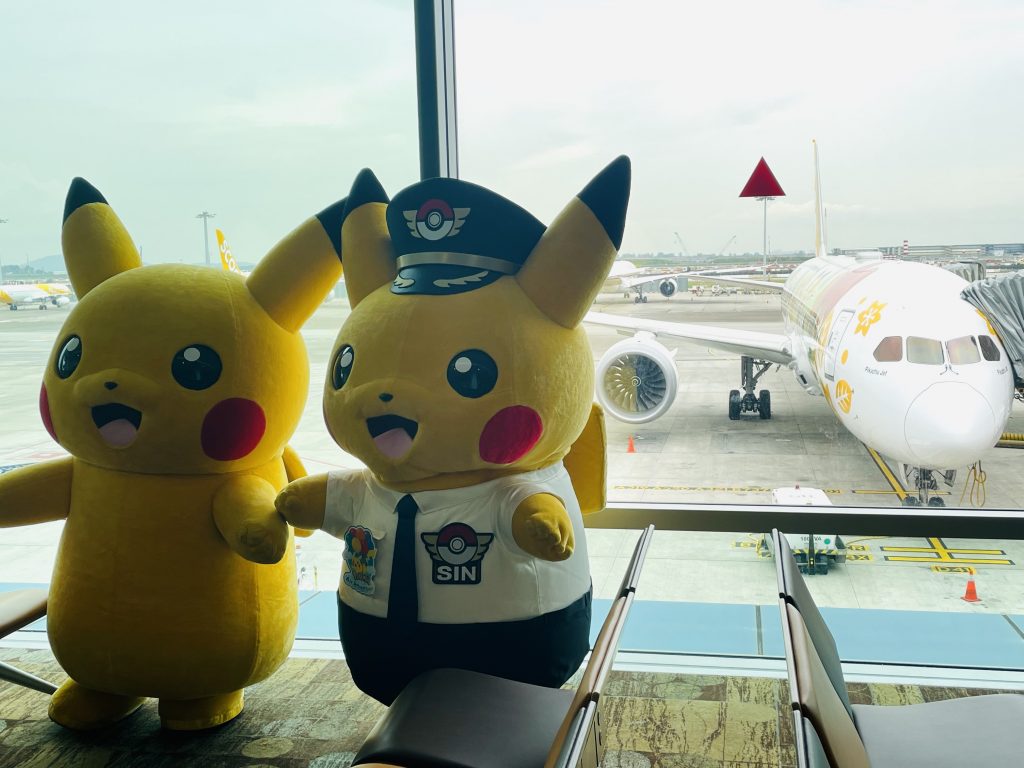 For now, the Pikachu Jet will ply two themed routes – Tokyo's Narita and Seoul, but Mr Thng said there are other chances for you to board the Pikachu Jet.
"For themed flights, there will be cabin crew engagement," Mr Thng told TechStorm. "There will be a specially curated Japanese meal offered. For the non-themed flights, it'll just be a part of aircraft rotation; you buy a Scoot flight to Bali and it just happens that on the day itself, we use this aircraft to fly."
Scoot said more themed flight routes could be added in the future, especially within Asia although Mr Thng said that would be very much dependent on passenger demand.
Interested in the themed Pikachu flights? You can check out the current dates here.
Prices range from US$238 for Narita and US$165 for Seoul.
Can't fly?
Pokémon Go fans can still take part in a special Pikachu Weekend coming to Singapore this November, with an exclusive Singapore-only Pikachu up for grabs.
*Featured image from The Pokémon Company x Scoot
By Samantha Chan \ 11:00, 5 September 2022