The prize pool for The International 2022 currently sits at US$11.2 million – just over two weeks after Valve released its 2022 Battle Pass for Dota 2.
Last year's event saw a combined prize pool of US$40 million, the largest of any esports event, but this year Valve is doing things a little differently.
Usually, Valve releases its Battle Pass in May but this year, it was only released in September.
The company said the late unveiling was because they wanted it to run through The International and "for a significant amount of time afterwards".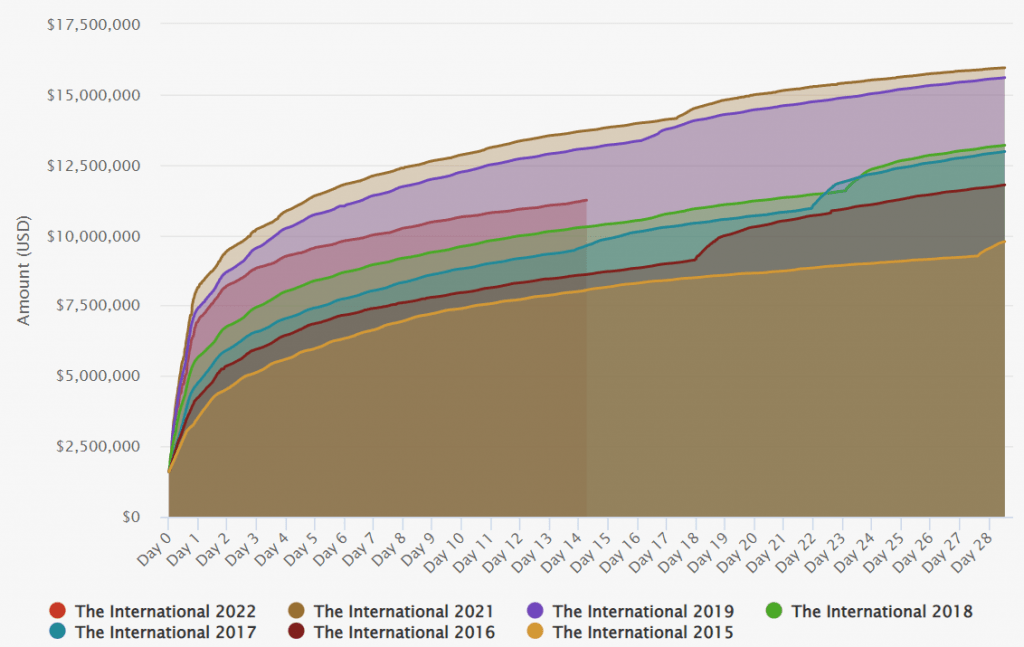 The Dota 2 Prize Pool Tracker has handy charts breaking down how the current prize pool stacks with others – under hourly sales, it currently sits in third place, just under 2021 and 2019.
(The International 10 was originally scheduled for August 2020 but the Covid-19 pandemic, subsequent lockdowns and an issue with the original host country forced Valve to delay the event to late 2021.)
The tracker also estimated the TI11 prize pool raked in US$5.4 million the first day Valve opened its Battle Pass for sale – putting it behind 2021 (US$6.5 million) and just behind 2019 (US$5.8 million).
25% of all Battle Pass sales goes into The International's prize pool, while Valve supplies the base of US$1.6 million.
This suggests the company has raked in over US$25 million in Battle Pass sales in just the first week alone, despite criticism from fans.
This year's Battle Pass also sees it being split into two parts – the first runs from 1 September to 2 November while the second will last from 3 November to 12 January.
Valve has not mentioned if parts of the proceeds from Battle Pass: Part II will go into next year's edition of The International.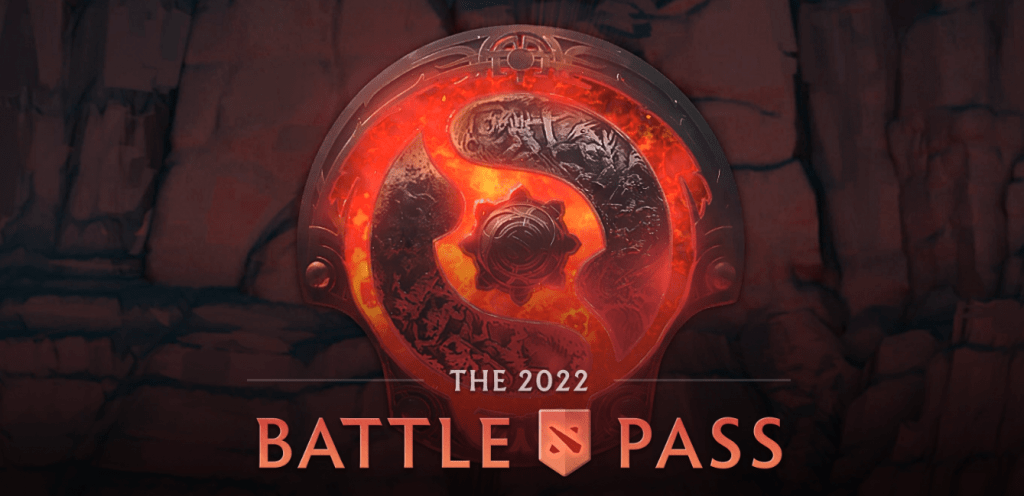 The International's prize pool has grown steadily ever since the competition was first introduced in 2011 – two years later, Valve introduced the concept of the Battle Pass, which allowed for part of the tournament's prize pool to be crowdfunded.
2013's event would eventually hit US$2.8 million – the largest prize pool in esports at the time.
That number would be quickly overshadowed by 2014 (US$10.9 million), 2018 (US$28.5 million) and 2021 (US$40 million).
*Featured image from Valve
By Samantha Chan \ 13:15, 16 September 2022