If you've ever wanted to own an NFT and you're a Tom Clancy's Ghost Recon Breakpoint player – you just might get a chance to; Ubisoft has announced NFTs (non-fungible tokens) drops for the game.
The gaming studio is basing this off the pay-to-play system, in which gaming companies sell in-game cosmetic items or "skins" to change the look of characters or items. Ubisoft's system is called Quartz, a platform for players to acquire Digits, the first such NFTs unveiled by an AAA-studio.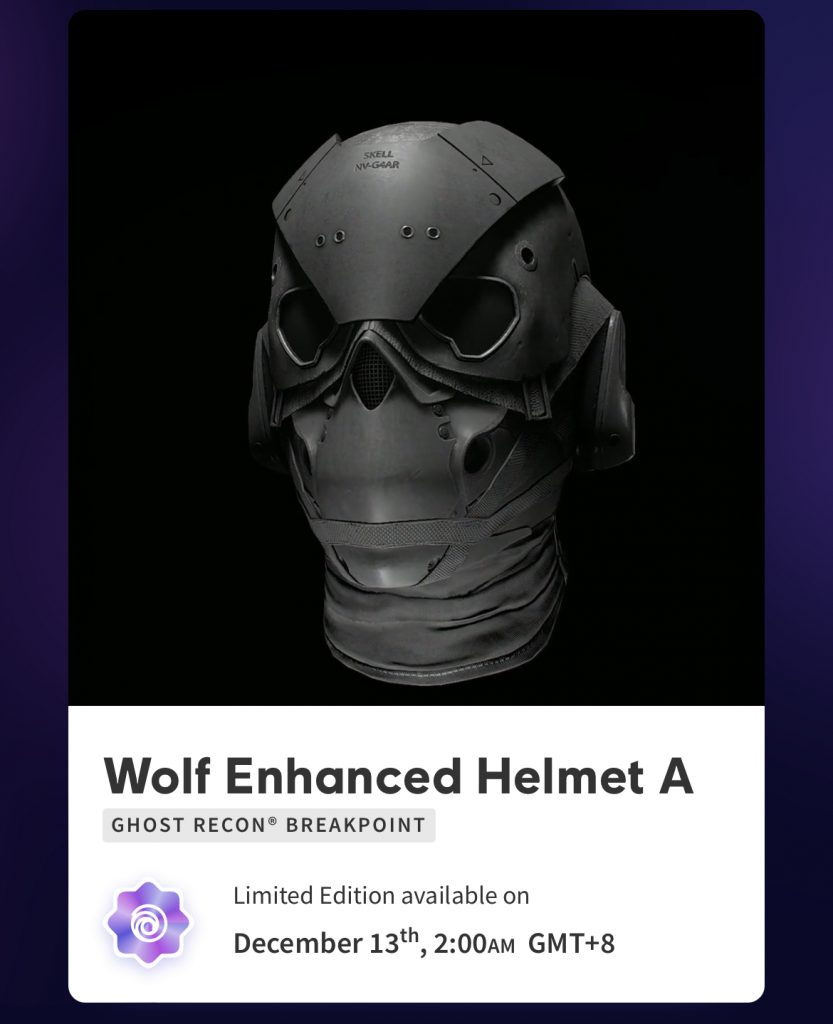 These Digits come in the form of in-game weapons, armour or vehicles. Players can acquire them for free in limited drops and sell them via their crypto wallets. To make the NFT drops unique, Ubisoft will put a serial number on the digital items.
Ubisoft said Digits will run on "energy-efficient" blockchain technology, which relies on Tezos, a proof-of-stake cryptocurrency that claims to be energy efficient. Tezos claims that a single transaction on its network uses "two million times less energy" than Bitcoin, the popular cryptocurrency.
Ubisoft's move has been met with mixed reviews by the gaming community, with critics pointing out that the NFTs will not contribute anything to the gameplay.
But speaking to GamesBeat, Baptiste Chardon, blockchain business and product director at Ubisoft's Strategic Innovation Lab, said the company decided to take the plunge after four years of studying blockchain, to give fans more control over the items they buy in games.
Other major gaming studios have expressed interest in NFTs, but Ubisoft is the first to have actually released a product.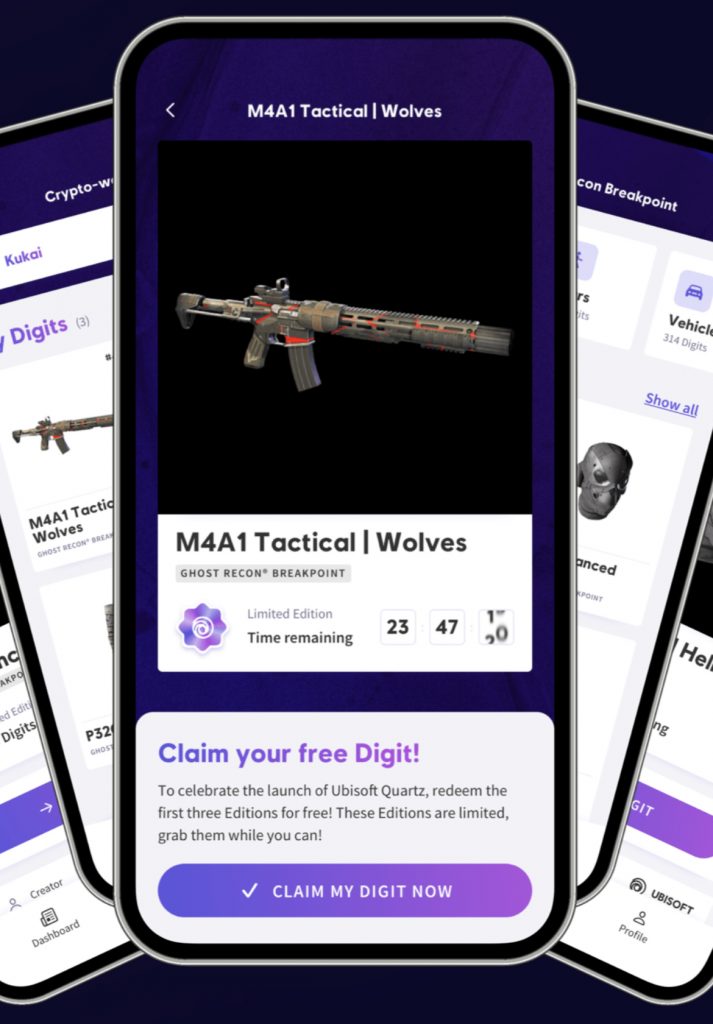 As part of the hype, Ubisoft will give the first three NFTs to players who have played the game and meet eligibility requirements.
The drops in Tom Clancy's Ghost Recon Breakpoint start on December 9, and according to Ubisoft's rules, you will have to have hit at least level 5 in the game. But for the initial launch, Quartz will only be available in certain countries – including the US, Australia and Germany.
Can't get enough of blockchain technology? Cryptopia is now airing on TechStorm TV.
*Featured image from Ubisoft 
By Samantha Chan \ 10:30am, 9 December 2021