Sail into the world of +62 Sails, the first NFT project from TRINVI, which begins public sales on 24 October.

NFTs bring to the table the ability to add story & provenance to an NFT as part of a non-fiction universe. Their utilities are in wide range, not only enabling the growth of capabilities in the Metaverse, but beyond the digital ecosystem. A perfect example of this is the newly-sailing NFT, +62 Sails, launched by TRINVI by Transvision in support of the Sang Soerya series with utilities specialized for each holder's purposes of owning the NFT.
Sang Soerya is a beautiful, story-led series inspired by a true event chronicles the life of the man behind one of Southeast Asia's largest and most diversified conglomerate.
View their minting page here: https://www.trinvi.com/projects/sang-soerya
+62 Sails NFT Benefits
The TRINVI ecosystem was built to mimic a film production set where everyone plays a role based on the type of NFT they have. Each one of these roles will have its unique benefit within the TRINVI Discord community. (Discord is a chat application for the TRINVI community) In the TRINVI Discord, NFT holders will be addressed as follows:
Movie Star is the nickname for NFT Super Rare holders.
Rising Star is the nickname for NFT Rare holders.
Supporting Actor is the nickname for NFT Premium holders.
Stuntman is the nickname for NFT Regular holders.
Each holder of +62 Sails NFT can access exclusive channels in the TRINVI Discord according to the type of role. In order to maintain the exclusivity of each role, access to each facility will be announced one at a time in the TRINVI Discord. One of the most attractive benefits for the NFT Holders would be the opportunity to get profit sharing from Sang Soerya Series distribution. More benefits will be shared in TRINVI Discord.
A Closer Look At The Artwork: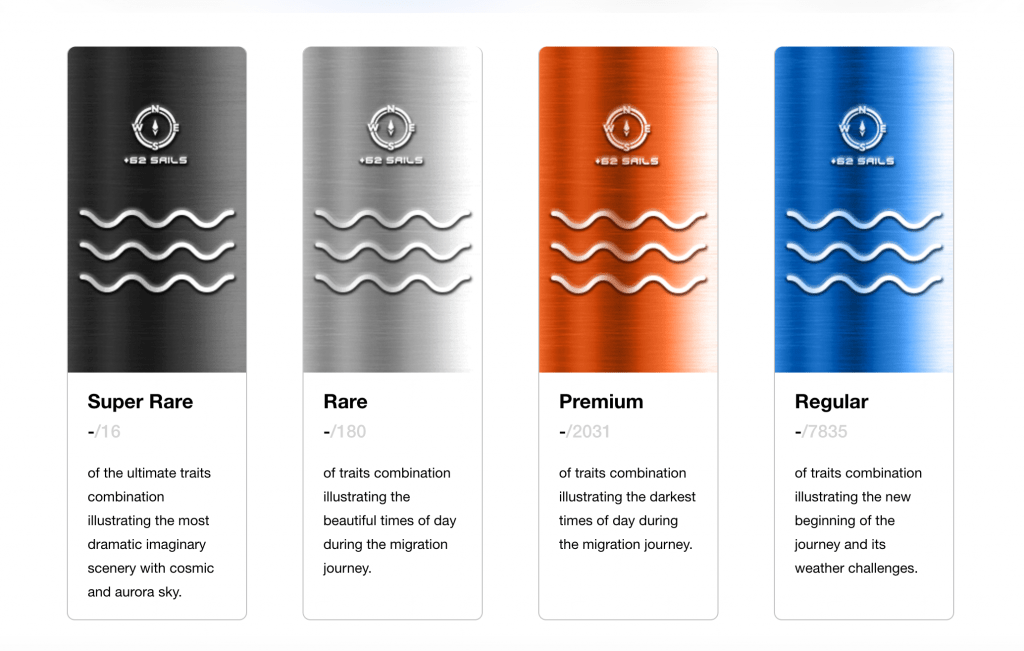 A Closer Look At The Benefits: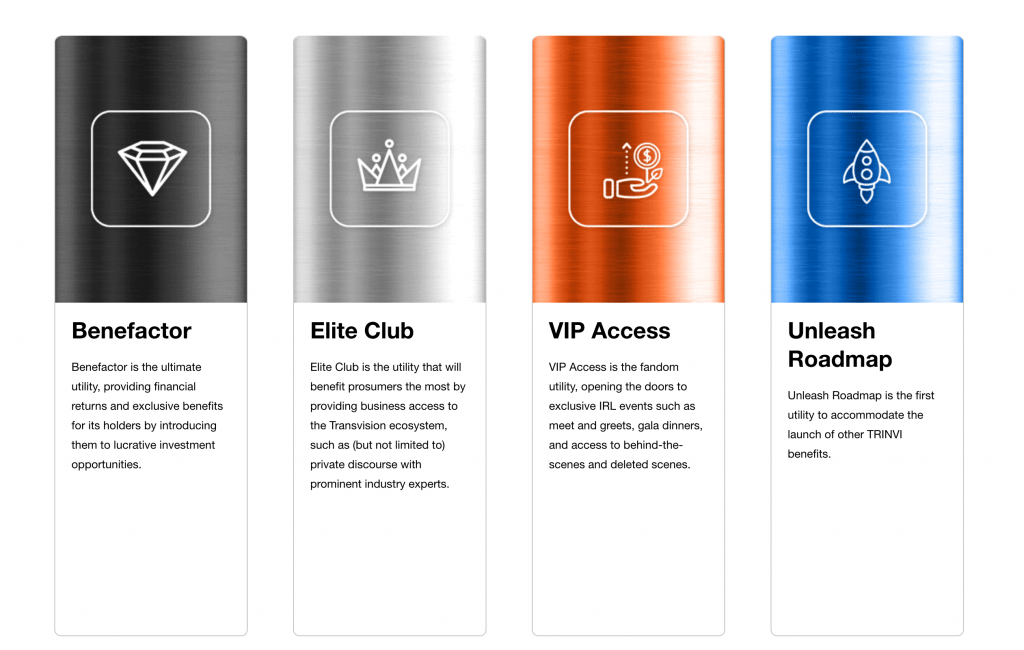 NFTs are essentially digital ownership of digital arts. It is automatically created once the art is minted into the blockchain. NFT are also used as an investment token due to the volatility of the cryptocurrency and the uniqueness each NFT holds.
On top of heavy artistic and aesthetic appeal, NFTs should also create utility for owners, and unlockable content can be part of that – including digital experiences that can persist between ownership.
Think of it more like a 'pass to certain privileges' offered by the NFT developers, given to people who own the NFTs (these people are usually called the NFT community). These privileges might be layered, with the rarest NFT having the best, most exclusive, and most profitable utilities. Digital art and collectibles are the flagship use cases for NFTs. NFTs ultimately function as a powerful tool for digital creators to uniquely sign their creations, trade them and earn rewards based on the appreciating value of those artworks.
+62 Sails NFT is ready to open for public sale on 24 October 2022. Scan the QR code below for more details.

About TRINVI
TRINVI by Transvision is a blockchain-powered initiative for the broadcasting industry and beyond.
With TRINVI, content creators (be it prominent production houses or independent outfits) and project owners will be able to share their captivating ideas and find support from their audience or the general public. Owners and creators will have access to funding, while their supporters get to experience giveaways, access to IRL events such as meet and greets; and other perks that the TRINVI ecosystem has to offer.
About THE PATRON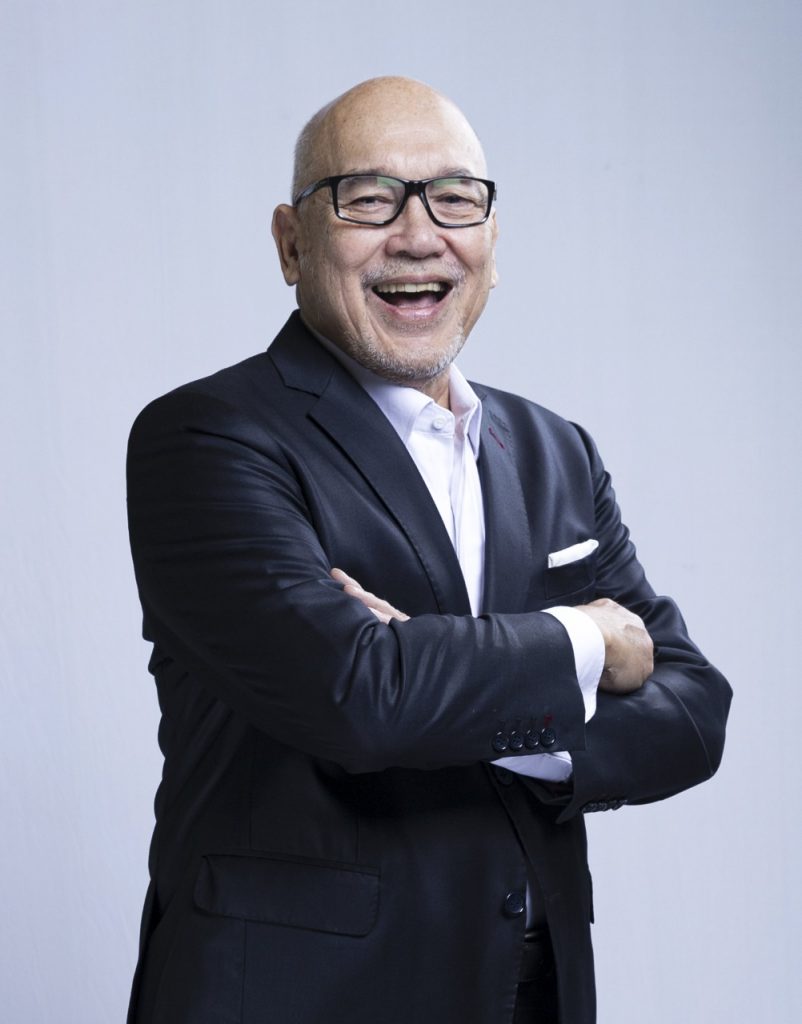 Peter Frans Gontha (born 4 May 1948 in Semarang, Indonesia) is an Indonesian businessman, commercial television pioneer, Professional Banker, Indonesia Ambassador for Poland, and jazz impresario. He founded Indonesia's first commercial television network, Rajawali Citra Televisi Indonesia (RCTI). Gontha co-founded Indonesia's second commercial television network, Surya Citra Televisi (SCTV) in 1990, followed by satellite pay-TV company Indovision in 1994. In 1996, Gontha purchased a controlling stake in the English-language daily newspaper, The Indonesian Observer, and developed SCTV's news and current affairs show Liputan 6. His media empire and ambitions earned him the nickname, "the Rupert Murdoch of Indonesia".
Gontha is the founder of the annual Jakarta International Java Jazz Festival. In 2019, Gontha started presenting the Impact talk show on CNBC Indonesia. In January 2020, he was named a commissioner of the national airline Garuda Indonesia. He had previously served as a commissioner of Garuda from 2011 to 2014.
In the mid-2019 he was appointed as the CEO and President Director of Transvision ("PT Indonusa Telemedia" or previously known as Telkomvision). With his visionary leadership, Peter brings the idea of transitioning traditional business onto the new era of decentralized digital economy with the use of blockchain technology and Web 3.0 through TRINVI.
Note: Following the start of the public sale, this article has been updated with the URL to +62 Sails NFT's minting page