Since they were first introduced in 2017, NFTs have seen a rapid increase in value. In the past two years the concept of "NFT" has permeated the art world in an unprecedented way. Technology has been waiting for years to properly disrupt the art market and it finally has through this new medium!
There are many advantages to investing in NFTs, including the potential for high profits, the ability to trade and sell NFTs easily, and the ability to use them as currency. Then there are crypto art enthusiasts who simply love the art or the technology behind NFTs and like to experiment with how it can be used. More and more people are now seeing NFTs as a way to launch products, raise funding and give a voice to marginalised communities, potentially unlocking a new kind of democracy.
TechStorm speaks to celebrity influencer Amy Ruktanonchai (Ashford), Thailand's very own esports veteran and Founder and Advisor of Indy esports teams in TH/Laos/SG/PH about Panda Punk 2169 – an NFT collection that draws inspiration from the retrofuturistic Steampunk style.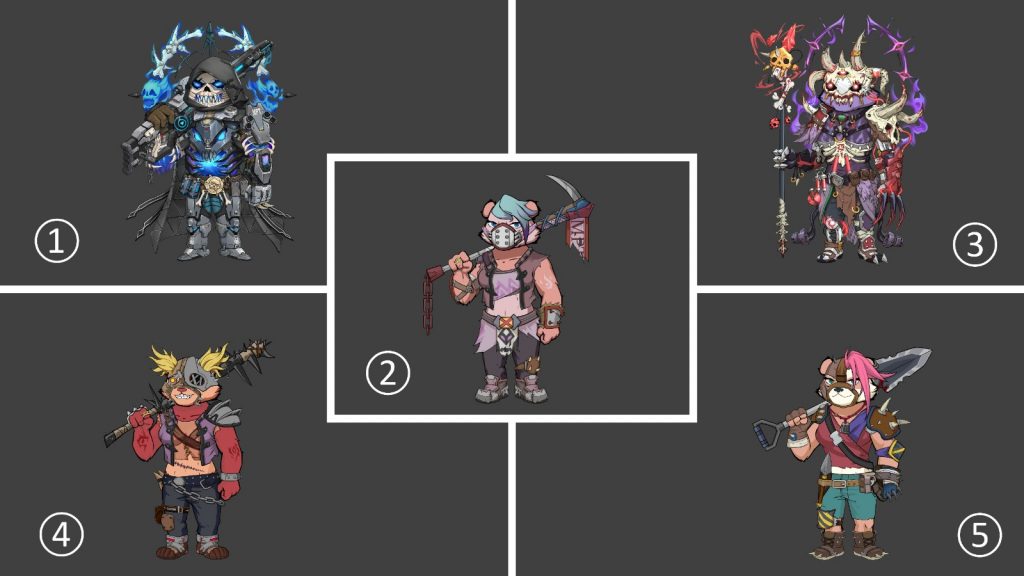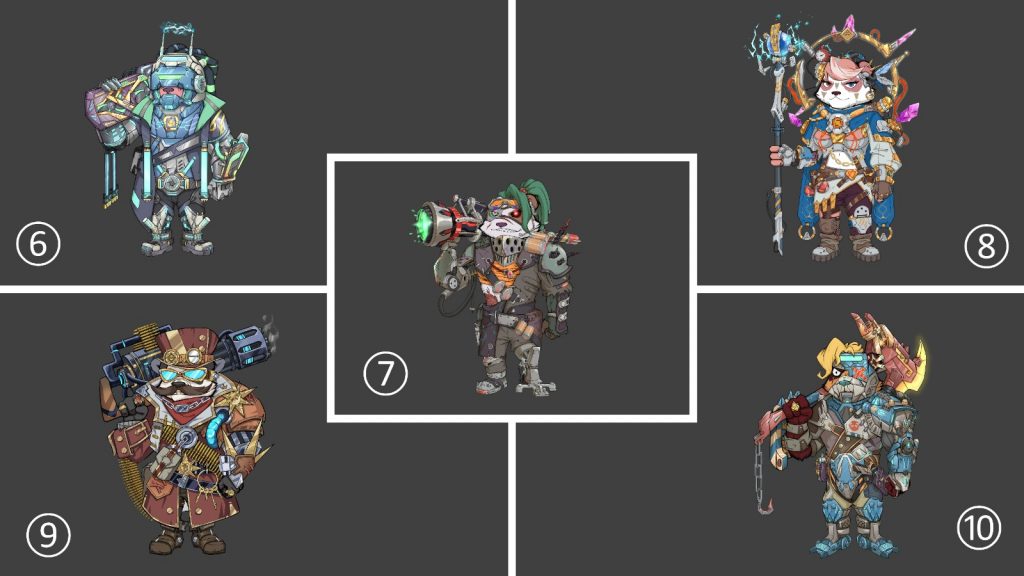 TS: Which Panda Punk 2169 characters appeal the most to you visually? And why?
AR: I've been so excited to share this collection with my followers! In order of preference, my favourites are 3, 6 and 8. I actually gave long and hard thought about 1 and 6 – it was originally a toss-up – but decided on 6 because I love the colour combination! It's so striking and distinctive!
These three heroes stand out to me largely because I like MOBA so it's the type of skins I always want to see on heroes. A big plus is that they look mischievously cute!
TS: In your opinion, why are digital assets/art on blockchains well sought after by collectors?
AR: Due to its accessibility and change in consumer behaviour, NFT art has introduced collectors to a world of online assets that are perceived as pure art form and it's a refreshing way to indulge in its appeal while supporting equality in art. Some of the latest trends have completely changed the way we experience the web, brand products, buy and sell art. Whether it is the uniqueness, the rarity, or the perks that you can score online or IRL, it is also a way to support the artist while getting all the benefits in something of value; You can own a piece of a wider brand and potentially make money off it.

TS: NFTs play a pivotal role in the Metaverse to guarantee the uniqueness of virtual assets such as player avatars. As a gamer yourself, what makes you excited to announce the new Panda Punk NFT art collection?
AR: I would like to partake in something unique and interesting., especially in something I'm more familiar with. I believe that gamers across the region are looking for something they can relate to and not a typical (read: boring) way of investing. Also, the fact that they can vote for their favourite players to take part in TechStorm's series is a fabulous idea. I cannot wait to see which team will get voted for!
Stay Tuned To TechStorm…
#PandaPunk2169 holders can cast a vote for their favourite Asian esports teams or streamers to be featured in TechStorm's new TV series, 'Different League' – set to film in 2023!
Join Panda Punk 2169's dedicated Telegram Group and Discord Group! Plus, hop on to the whitelist for free mints today (limited time offer)!
UPDATE: Panda Punk 2169 website is now officially open: https://www.pandapunk2169.com/#/home
Disclaimer: The opinions expressed in the article are for general informational purposes only and are not intended to provide specific financial or investment advice or recommendations for any individual for any investment product. The article is only intended to provide general information and opinions about NFT marketplaces. The views reflected in this article are subject to change at any time without notice.