Ubisoft is partnering with French film production giant Pathé to develop a virtual reality escape game, based on an upcoming docudrama "Notre-Dame on Fire".
According to Variety, the game puts players into the "boots and flameproof uniforms" of the Parisian fire brigade on 15 April 2019, when a massive fire gutted the world-famous cathedral.
Reconstruction is ongoing and isn't expected to be done until 2024.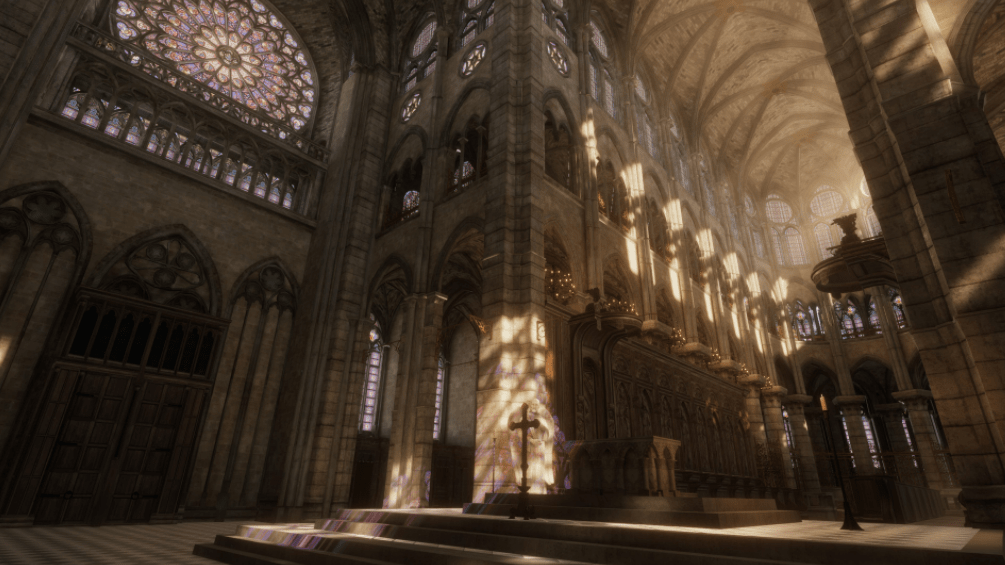 That it's Ubisoft building this game shouldn't come as a surprise – after all, its developers created a detailed model of Notre-Dame for its 2014 game, Assassin's Creed Unity, which was set in 18th century France.
Ubisoft also used that model to create a free VR experience called Notre-Dame de Paris: Journey Back in Time.
In comments to Variety, Ubisoft's senior VP for new business and strategic alliances, Deborah Papiernik, said it was the docudrama's director, Jean-Jacques Annuad, who reached out to the French studio during production of his upcoming film, to see what sort of tie-in was possible. But due to the tight deadline ("Notre-Dame on Fire" is set to be released in March this year) the team knew they could not produce a full-fledged game and instead chose to create an hour-long escape experience.
"Like any escape game," Papiernik said, "it's a question of puzzles and co-operating with your teammates. The idea is to make your way through the cathedral to find relics and fight the fire because you have to save Notre-Dame (before time runs out)."
Like the idea? Ubisoft expects the game to be released this March, the same time "Notre-Dame on Fire" will hit French theatres.
*Featured image from Notre-Dame On Fire
By Samantha Chan \ 09:00am, 28 January 2022