Valve said it's "working to make Steam Deck available in as many places as we can," after TechStorm reached out to them about the possibility of its latest handheld gaming console launching in Southeast Asia.
The company recently said it was looking into expanding reservations for the Steam Deck into more countries, including Japan.
In its latest press release, Valve said the move could come by the end of this year.
Right now, those who want to place a reservation for the Steam Deck must be a resident in the US, Canada, European Union or the United Kingdom.
In a short statement to TechStorm, Valve said they would have more details soon.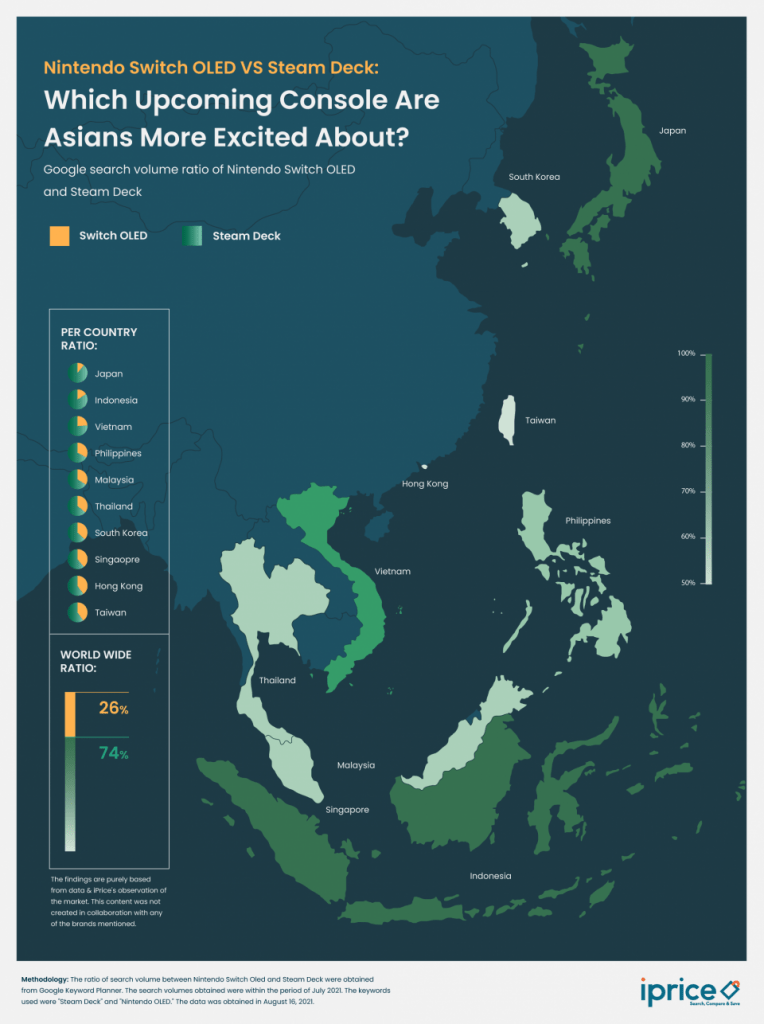 According to a report by iPrice Group, Steam Deck saw more Google search interests compared to the Nintendo Switch OLED in July 2021 – around the same time Valve announced plans for the Steam Deck.
The Steam Deck has been described as "one part Nintendo Switch, one part gaming PC" – it's a handheld console which can also be plugged into a monitor or TV.
It features a 7-inch touchscreen, dual trackpads and the works – it is Valve's first gaming console and taps into Steam, its video game streaming service.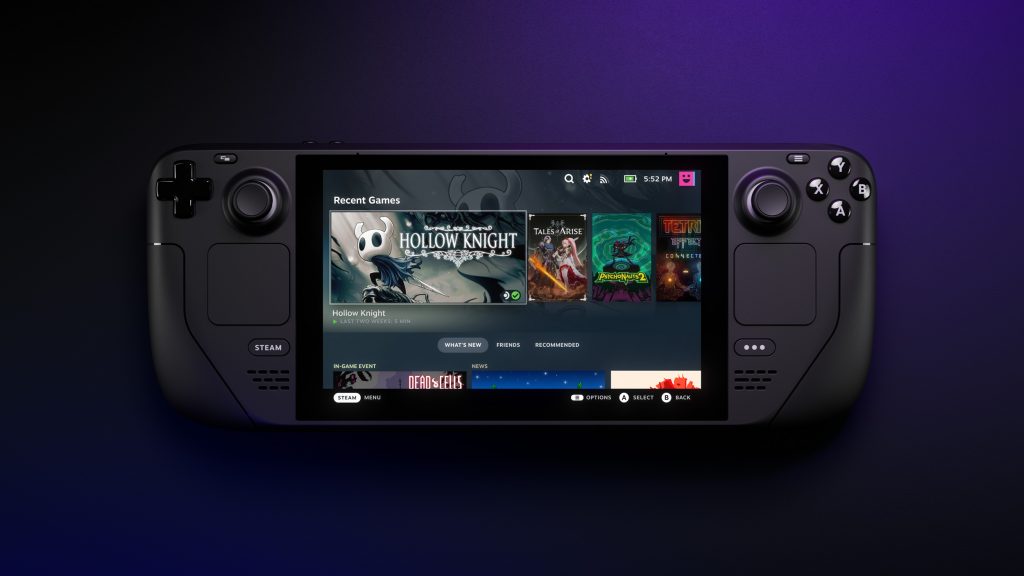 Steam has been touted as the largest digital distribution platform for PC gaming – in 2017, it's estimated that over 15% of global PC game sales were made through Steam.
Statistia estimated over 10,000 games were released through Steam in 2021 and the platform registered over 25 million peak concurrent users in May 2021.
Steam also estimated that for last year, it hit 132 million monthly active users – a jump compared to 120 million in 2020.
Last month, Valve's co-founder Gabe Newell said the handheld will have an impact on the PC space and that demand for the Steam Deck had been "a lot higher" than anticipated.
Global supply chain issues have dragged on Valve's plans to ship the Steam Deck out on time but the company said they were working hard to increase the number of consoles they can produce this year.
*Featured image from Valve
By Samantha Chan \ 11:00, 15 March 2022