Apple has unveiled a Tap to Pay feature for the iPhone, allowing customers to buy goods by just tapping their phones together.
In a statement, Apple said Tap to Pay will accept Apple Pay, as well as contactless credit and debit cards.
Users can access their digital wallets using their iPhone or Apple Watch via a third party app.
The move effectively lets Apple bypass other third party payment terminals.
Jennifer Bailey, Apple's vice president of Apple Pay and Apple Wallet said: "Tap to Pay will provide businesses with a secure, private and easy way to accept contactless payments and unlock new checkout experiences using the (…) iPhone. In collaboration with payment platforms, app developers and payment networks, we are making it easier than ever for businesses of all sizes – from solopreneurs to large retailers – to seamlessly accept contactless payments."
Apple promises that all customers' payment data is protected and said all transactions on Tap to Pay on the iPhone are encrypted – the company does not know what is being purchased or who is buying it.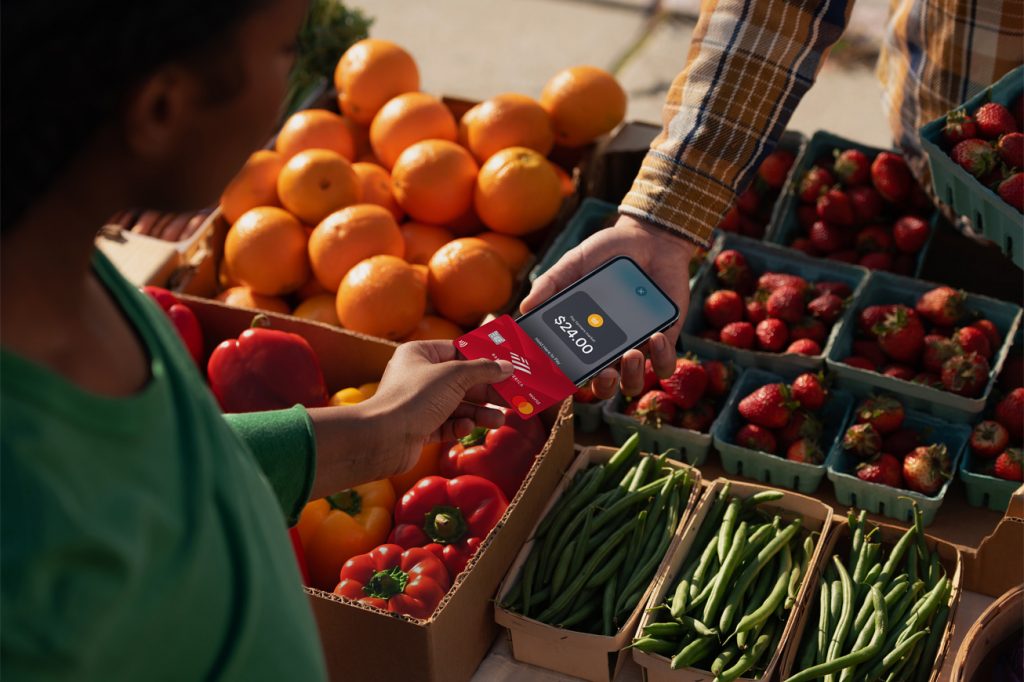 The tech giant is expected to roll out Tap to Pay later this year and for the time being, the feature will only be limited to the US.
Apple is looking to cultivate its growing services revenue – in January, the company posted a revenue of US$123.9 billion for the first quarter of 2022, of which its services revenue accounted for US$19.52 billion.
*Featured image from Apple
By Samantha Chan \ 10:00am, 21 February 2022