Are you looking for a gaming product that no one else has?
And money isn't an issue?
Well, we've rounded up some products for you to splurge on.
#1: KFConsole
A magical amalgamation of fried chicken and video games. The KFConsole actually exists.
It's also not exactly a console, although the ad boasts of "cross-platform capabilities", it's more like a custom PC with specs like an Intel Core i9-9980HK CPU and a GPU.
It also comes (of course) with what's being touted as the world's first built-in chicken chamber. (I'm inclined to believe them.) According to the website, it utilises the system's natural heat and airflow system to keep your chicken hot and crispy while you game.
No release date has been announced for the KFConsole and it's unknown how much it will cost, although some estimate it will be around the US$2,000 range.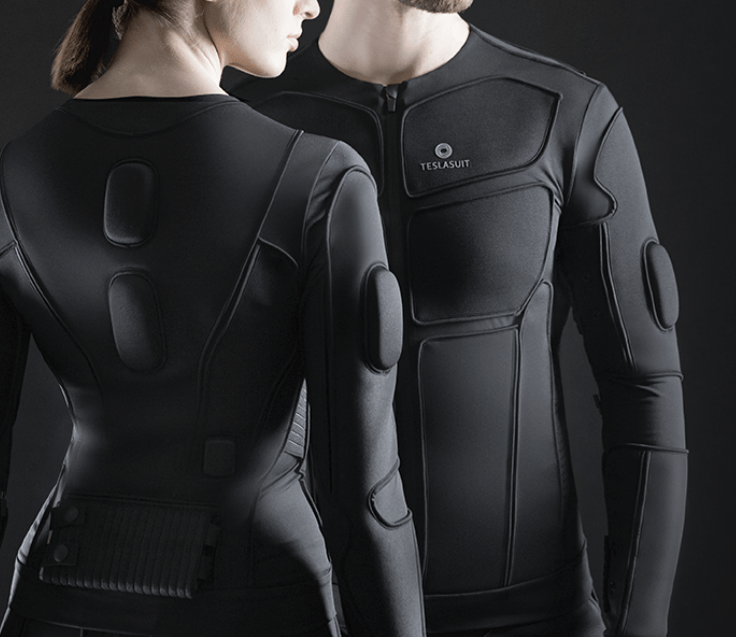 #2: TESLASUIT
Virtual reality gaming is slowly gaining traction but current technology limits the inclusion of the five senses.
Enter the TESLASUIT, which includes a full-body haptic feedback system in the suit itself. This means the user can not just move in the game, they can feel their way through the game. The suit comes with a biometrics system that monitors vital data signals and gathers real-time data from users.
The TESLASUIT is also not designed to be worn over clothing, it has to be in contact with the player's skin so the electrical stimulation can be delivered effectively.
And while the TESLASUIT isn't available for commercial use yet, it was recently made available in a tie-up with social virtual reality platform Somnium Space, with bids of at least three Ethereum coins or US$13,500.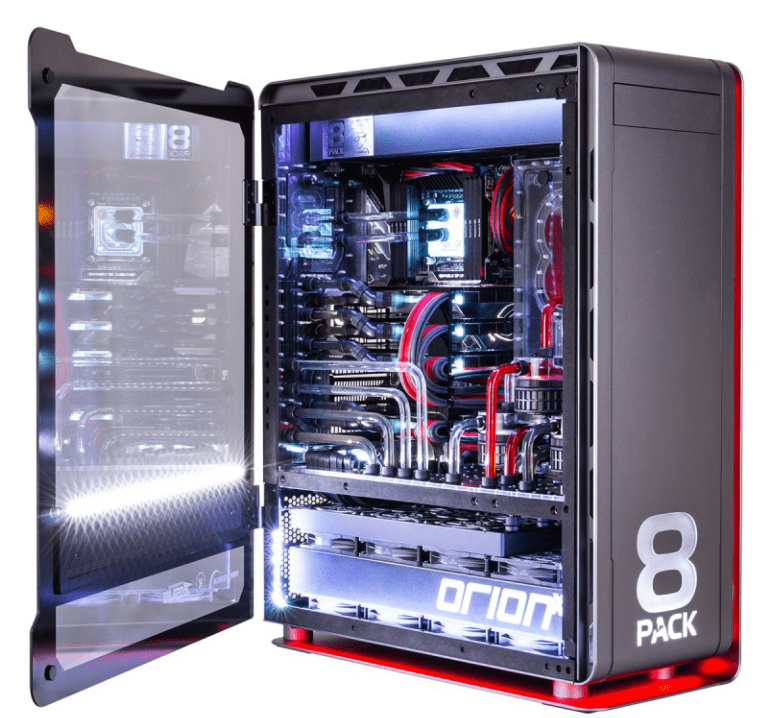 #3: 8Pack Orion X2
In 2017, Overclockers UK unveiled the 8Pack Orion X2 – a gaming rig like no other – because it comes with two systems, uses a complex custom water cooling loop and also costs an eye-watering US$42,000.

Each rig is built to order but delivery might be slow, thanks to the ongoing supply chain and semiconductors shortage.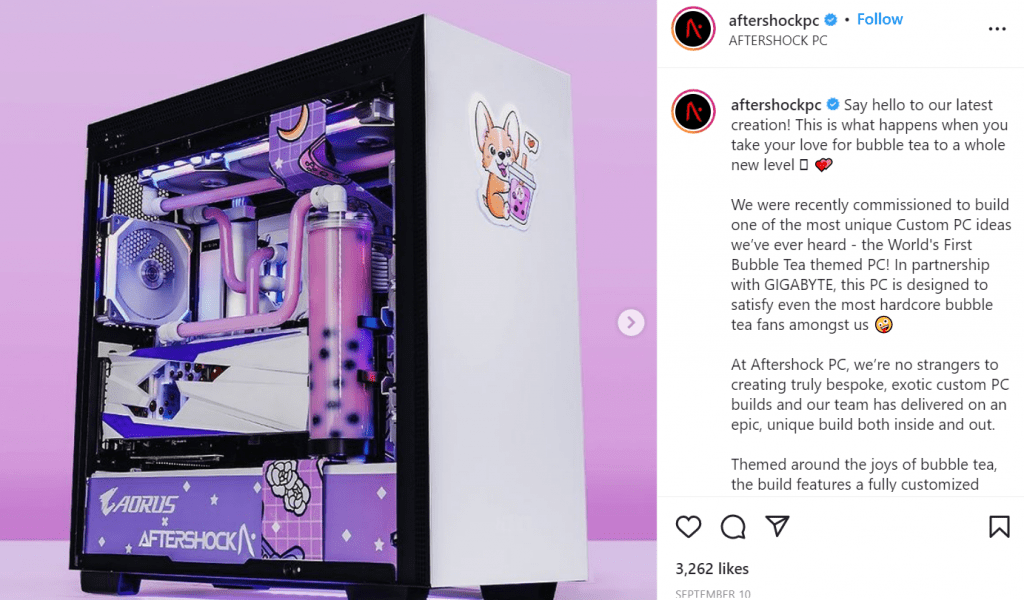 #4: Bubble tea-themed CPU
Bubble tea. Us in Southeast Asia love it and Singaporeans are especially fond of this sweet drink. (Including, yes, the author of this article as well.) And one Singaporean took their love for bubble tea to new heights after they ordered a bubble tea-themed custom gaming rig from custom PC manufacturer Aftershock PC.
The end result? A powerful PC with a taro-flavoured bubble tea milk theme, complete with custom coolant made to resemble taro milk tea, filled with replica bobas. Check out the PC in action here.
Want a similar rig? It will set you back US$7,500.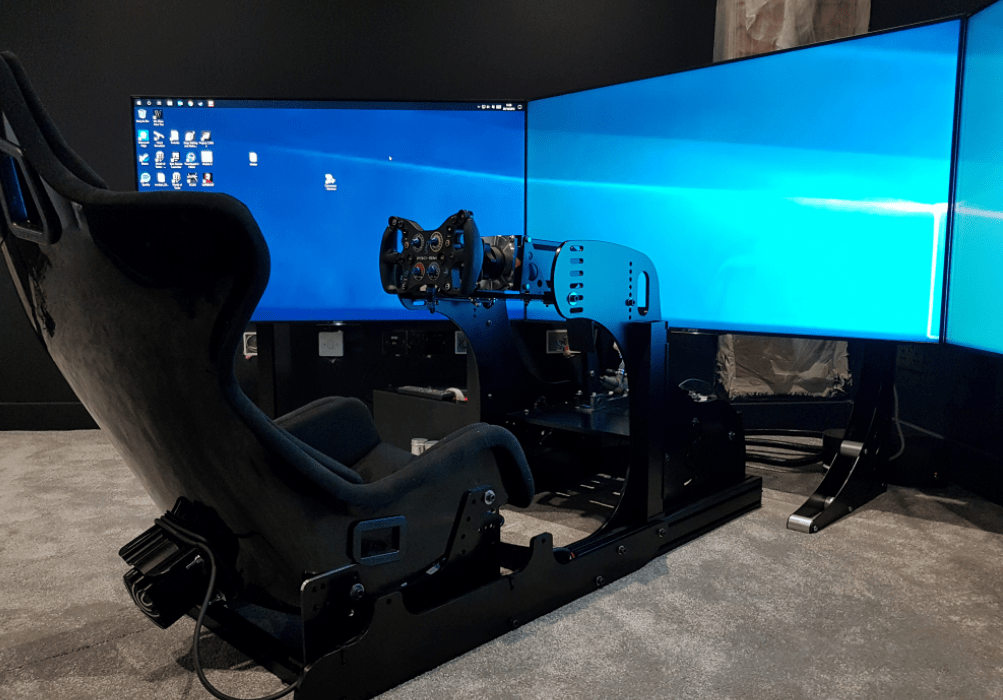 #5: Next Level Racing Cockpit
Want to take racing games to the next level?
Cool Performance is used by several Formula 1 drivers to simulate race conditions. The E-sport Simulator comes with a hand-built aluminium frame and hydraulic pedals, which react better.
The full set-up will set you back US$18,900.
Not immersive enough?
You could also get the simulator used by Formula drivers for a cool US$32,400.
#6: Most Expensive Xbox Controller in the World
The most expensive Xbox controller ever made (so far) was created earlier this year from 1.5kg of 18-karat gold. It was the brainchild of YouTube channel Linus Tech Tips and Canadian company Expert Casting.
The process was lovingly detailed in these YouTube videos.
It's not for sale but if you really want one, you could always try to recreate it yourself. The overall estimated cost for this gold Xbox controller is around US$87,500.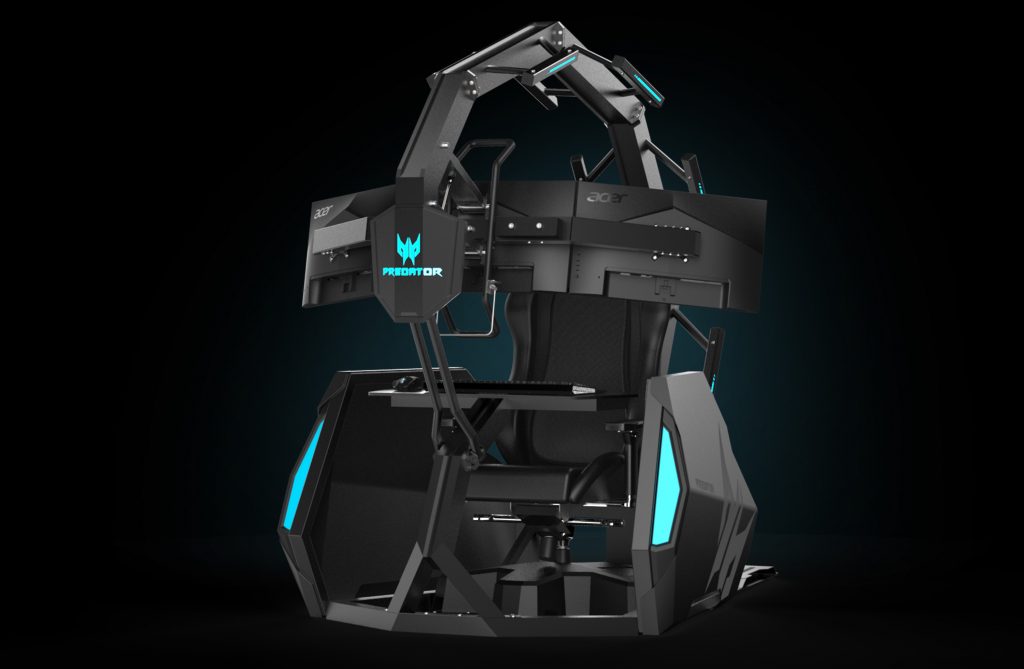 #7: Acer Predator Thronos Air
We've covered the Acer Predator Thronos Air before.
Acer has called it the "ultimate gaming cave" and comes equipped with a chair, desk, monitor supports and arm rests – basically creating a cockpit for the gamer. A foot rest and a massage function is also inbuilt into the chair, because gaming for hours creates sore muscles.
You can check out the promotional video here.
A Predator Thronos Air will set you back US$13,999 and if you're interested in this set up – fill out a purchase inquiry form and wait for Acer to contact you.
#8: Ultimate Microsoft Flight Sim Rig
Imagine this – you're flying. But at home.
This mega immersive rig was put together by tech giant Nvidia's modding team (aka GeForce Garage), and is powered by a GeForce RTX 3080 graphics card, three 65"4K screens and a motion platform from Next Level Racing.
All in all, this entire set-up would set you back around US$20,000.
Ironically, you can buy a small plane for cheaper (if you have a pilot's license).
Want more gadgets? Catch The Gadget Show on TechStorm TV now.
*Featured image from Unsplash/@timbatec
By Samantha Chan \ 08:40pm, 19 December 2021