Christmas is almost upon us (as is 2022…) and what better way to spread festive cheer than to buy that special something for the gamer in your life? Or for yourself, even? (Because, treat yourself.)
We've rounded up some…unique gaming accessories for you and your loved ones.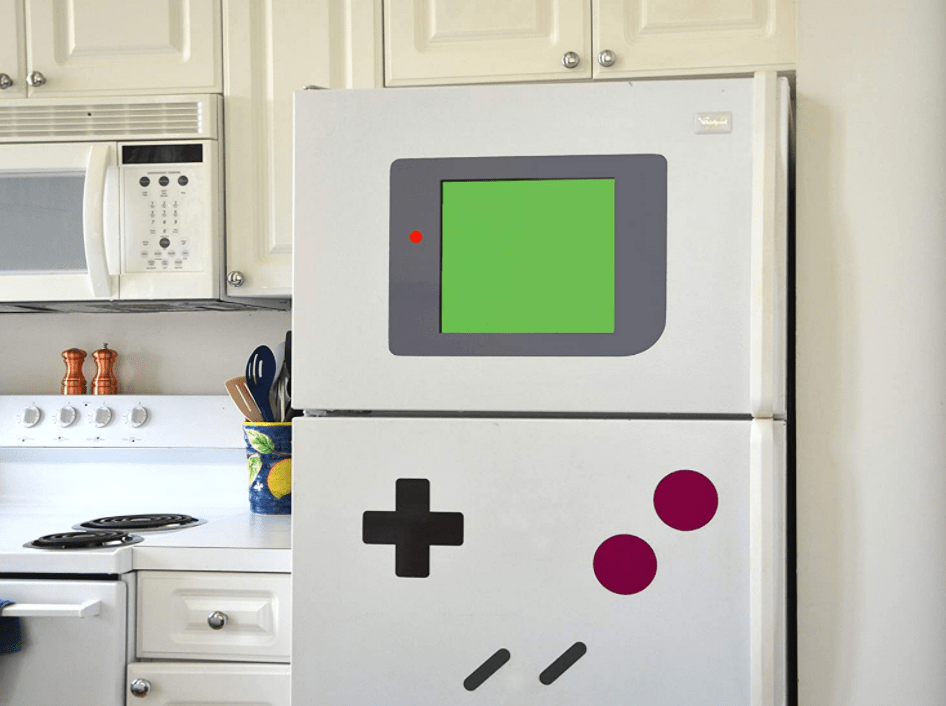 #1: Gameboy Refrigerator
Big fan of the Game Boy? But don't know how to build your own Game Boy fridge? 

Fear not, these FreezerBoy magnet sets got you covered.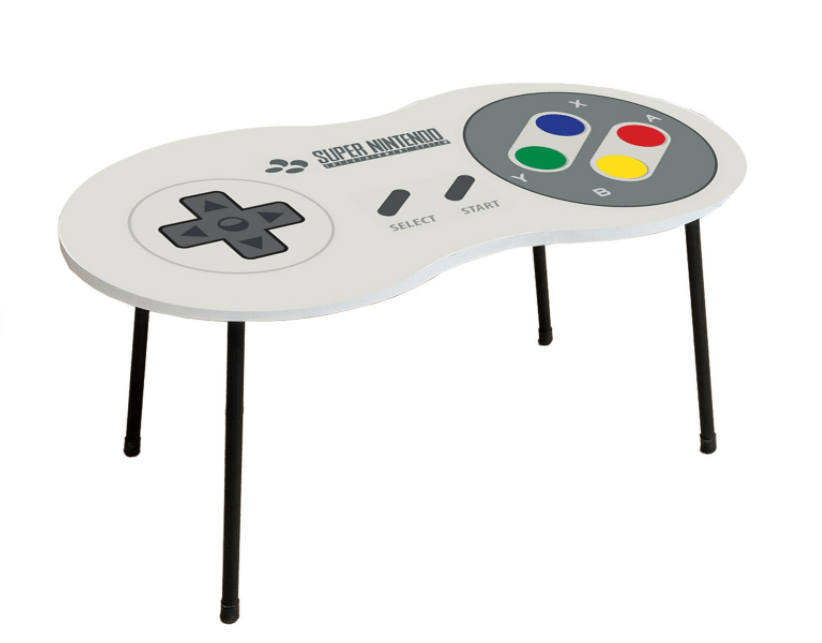 #2: Super Nintendo Game Controller Coffee Table
Maybe a gamer in your life is on the lookout for a coffee table? Enter the Super Nintendo Game Controller coffee table – all yours for US$314 (sans shipping).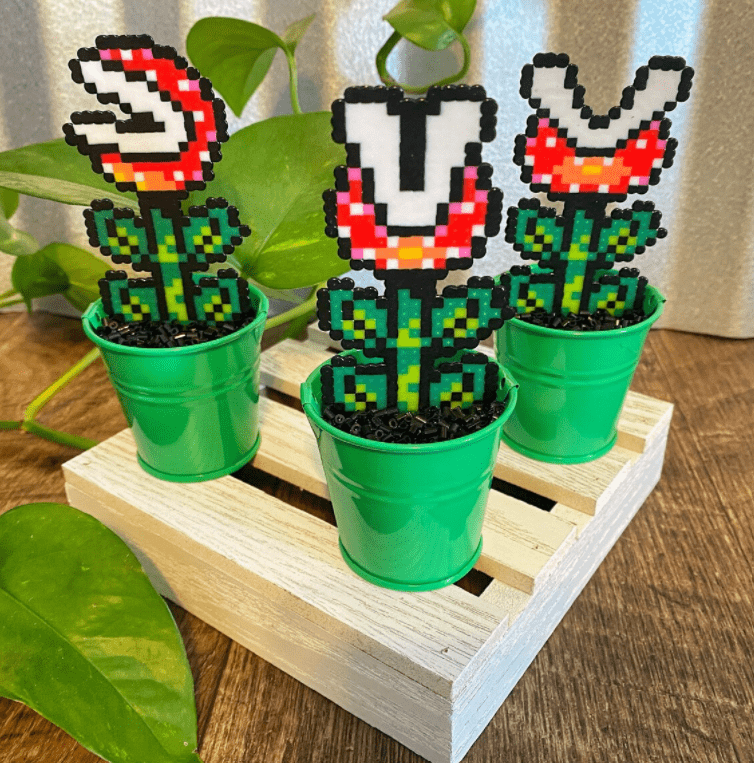 #3: Piranha Mario Plant in Warp Tube

Enter the ubiquitous piranha plant from the Super Mario games – add them to your gaming set-up or simply put them anywhere you like!
#4: Xbox Mini Fridge
For those who want to game and chill – Xbox has officially released its mini fridge for US$100. It's marketed as being great for gamers – because, after all, who wants to leave their gaming chair for a drink?
There's one drawback though – the Xbox Mini Fridge is loud. At least one reviewer said the fridge is as loud as the console itself. The reason is due to the cooling system – Xbox apparently used thermoelectric cooling, which means a fan is working to pull warm air out of the system at all times to lower the temperature.
So, if you're planning to put the Xbox Mini Fridge somewhere near where you sleep…I hope you're not a light sleeper.
#5: Quell
Quell is looking to put fit back into fitness, by unveiling a game that offers a high-intensity, full-body combat workout at home. That's because it involves you fighting enemies with your bare hands. The system looks remarkably similar to the Wii Fit and it remains to be seen if it will be as well-received.
The system is expected to ship out next June and will cost US$219.
#6: Omni One VR Treadmill
VR gaming is a nascent but growing industry and that's not stopping virtual reality startup Virtuix. They're expected to ship the Omni One – a full-body controller that lets you run, jump and crouch in place. It even comes with a special treadmill paired with special shoes and a harness. It's supposed to ship this year for US$1,9995.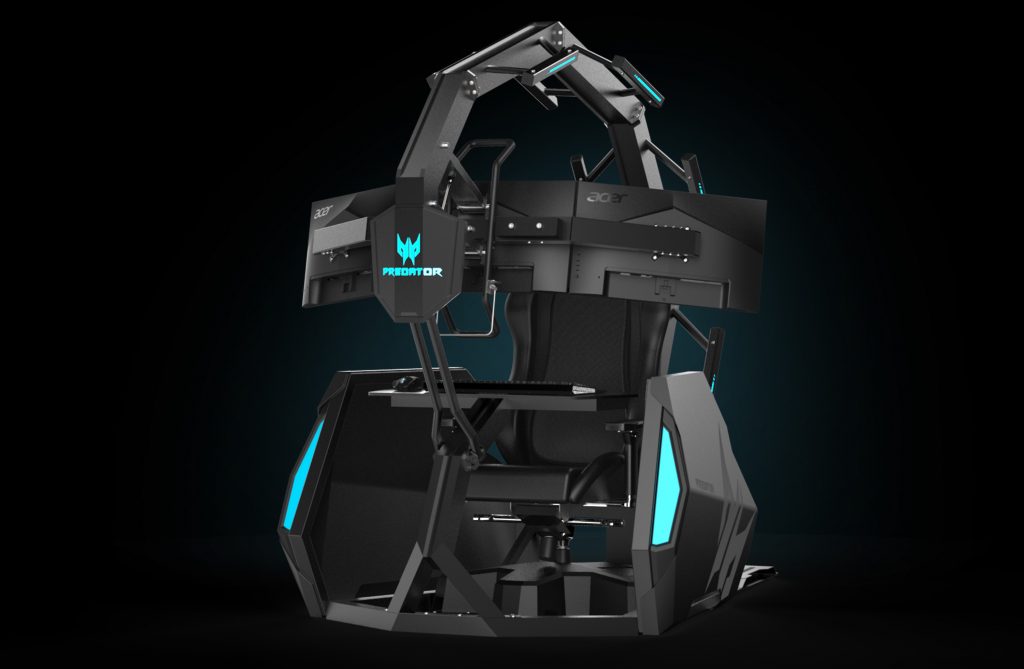 #7: Acer Predator Thronos Air
Ready to splurge though?
There are gaming chairs and then there's the Acer Predator Thronos Air. Unveiled in 2019, Acer described it as the "ultimate gaming cave"; featuring a chair, desk, monitor supports and arm rests – basically creating a cockpit for the gamer.  Also included – a foot rest and a massage function inbuilt into the chair.
You can check out the promotional video here.
But it's not so easy for you to get your hands on one. First off, a Predator Thronos Air will set you back US$13,999 and you can't just buy this off the shelf – you have to fill out a purchase inquiry form and wait for Acer to contact you.
The Predator Thronos' Air's predecessor is of course, the Acer Predator Thronos, which was unveiled in 2018 to the cool price of US$20,000.
*Featured image from Unsplash/@melpoole
By Samantha Chan \ 08:25am, 6 December 2021