MVL (MVL Foundation Pte. Ltd) which operates blockchain-based zero-commission ride-hailing service TADA in Singapore and across Southeast Asia, has announced the first mint of their NFT project 'DEMO'.
The DEMO NFT is based on the ONiON T1, an electric tricycle (E-Tuktuk) that MVL is currently producing and selling in Southeast Asia. In synchronicity with MVL's actual E-Tuktuk production plan, a total of 5,000 NFTs will be released this year, of which 500 are being distributed in the first mint.
The unique aspect of a direct linkage with real-world mobility data that MVL's NFT offers sets it starkly apart in the sea of NFT projects in the market, the majority of which largely operate solely in the metaverse. The DEMO NFT transcends the gap between real-life and the metaverse, as it is based on an actual business — MVL's E-Tuktuks.
Connected in a 1:1 ratio to data from the e-tuktuks generated in MVL's mobility ecosystem, the NFT reimagines vehicle ownership by attaching new values to vehicles while also providing NFT owners with benefits beyond just owning a unique digital token.
"Traditionally, vehicles have been viewed as assets that depreciate over time, but if NFTs enable vehicle data to be utilized in various services, they may generate new values for vehicle ownership," said Kay Woo, CEO of MVL.
"The goal is to build a global community that brings together users from Singapore, Korea and other countries by turning the electric vehicle, which is MVL's actual business result, into an NFT," he said.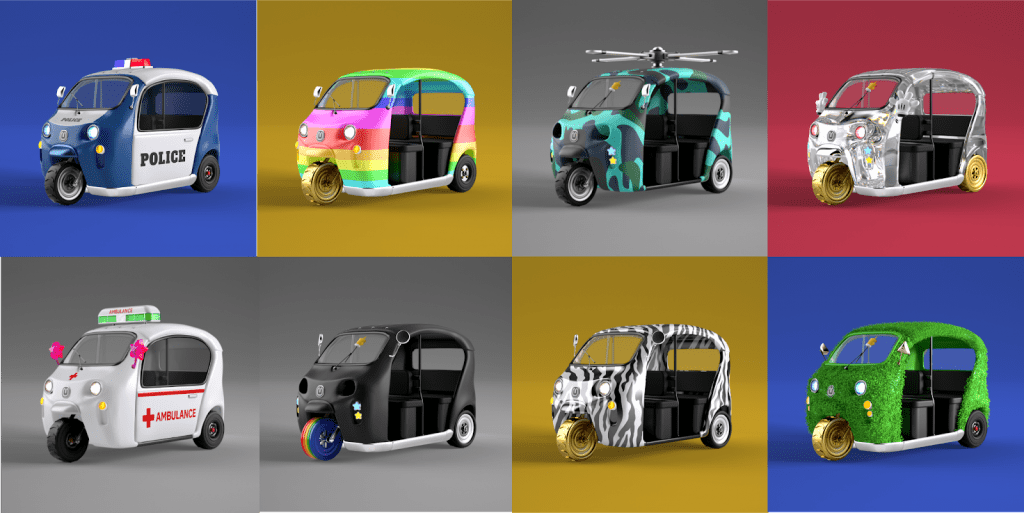 The NFT project will further bridge the gap between real and virtual by utilizing actual vehicle data in its metaverse services. Further, advertisements and banner installation events for actual vehicles are also in the works. NFT owners will gain exclusive benefits such as items related to actual vehicle data in its games and metaverse services. Rewards for community members, mini-games, and their worldview are also provided.
MVL's NFT project aims to revolutionise vehicle valuation and detailed information can be found in Gitbook: https://docs.demonion.io. Additionally, individuals can participate in the NFT minting event through their Discord community from 15 March onwards.
Did You Know?
NFT stands for non-fungible token and is a non-interchangeable unit of data stored on a blockchain, which cannot be altered or falsified. By minting an NFT, digital files are converted into crypto collections or digital assets, which are then stored on the blockchain.
About MVL
MVL is a blockchain-based mobility ecosystem that began in 2018, aiming for Web 3 mobility that provides incentives for the value created by ecosystem participants. Since its establishment in 2018, millions of participants have been active in the MVL ecosystem based on the growth of real businesses such as TADA, a ride-hailing service, and ONiON, which generates electric vehicles. This year, it plans to launch a separate wallet to strengthen the connection between honest business and blockchain and implement various blockchain services such as NFT and games.
About TADA
TADA is a ride-hailing service operated by MVL Foundation in Singapore, Vietnam, and Cambodia. It is the world's first ride-hailing service to apply blockchain and drivers operate on a zero-commission policy alongside provision of incentive points as data accumulates. TADA was first launched in Singapore on July 26th, 2018. Followed by Singapore, TADA was also launched in Cambodia on the 20th of December 2018 and Ho Chi Minh, Vietnam on the 21st of January 2019.