Minting in the metaverse? If you think this sounds catchy, the trend may be catching fire even sooner – and much faster – than you think.
Speaking at SXSW, Mark Zuckerberg confirmed that digital collectibles would be arriving on Instagram "in the near term."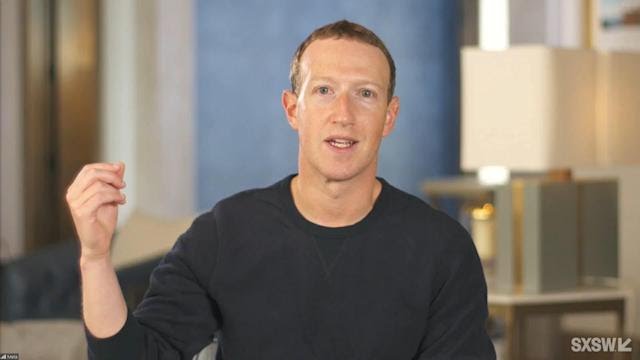 Which isn't a surprise, considering that Facebook has changed its name to Meta in order to usher in the metaverse, a concept dependent on NFT technology. Also in December 2021, Instagram CEO Adam Mosseri stated that the platform is actively exploring NFTs – an interest that dovetails with parent company Meta's broader vision of a lucrative interconnected world filled with digital goods.
While many big tech companies jumping on the NFT train, having NFTs mintable via a Meta-based social media site will be a major game-changer. With Instagram alone boasting over 1 billion monthly active users, integrating NFT features on this popular photo and video sharing social platform is likely to become a catalyst for further adoption of the already fast-growing niche.
Zuckerberg explained that NFTs could dial in with the eventual metaverse the company is working on, enabling users to mint new NFTs on Instagram as well as bring over existing ones.
"I would hope that you know, the clothing that your avatar is wearing in the metaverse, you know, can be basically minted as an NFT and you can take it between your different places," he said, "There's like a bunch of technical things that need to get worked out before that'll really be seamless to happen." He wasn't specific, but mentioned that the move might happen in the next "several months".
Popular social media platforms like Twitter and Reddit have integrated NFT features into their site while other top media companies like YouTube and Disney have also made substantial progress in integrating NFTs, metaverse and Web3 features into their offerings. However, Twitter stopped short of allowing users to mint their own NFTs.
The ability for a user to mint their own NFTs on Instagram would make the digital tokens more accessible to almost one-third of the world population who uses Meta products. These ambitions stretch beyond Instagram – it would further the mainstream adoption of crypto generally and perhaps give rise to another app, or at least a new revenue stream. The business of NFT marketplaces has proven challenging, but if anyone stands a chance, it'll probably be Instagram?