Instant messaging and photo app Snapchat is going all in, with regards to augmented reality.
The company took the opportunity to show off its AR offerings in Singapore recently, in a launch to showcase the app's unique shopping and beauty features.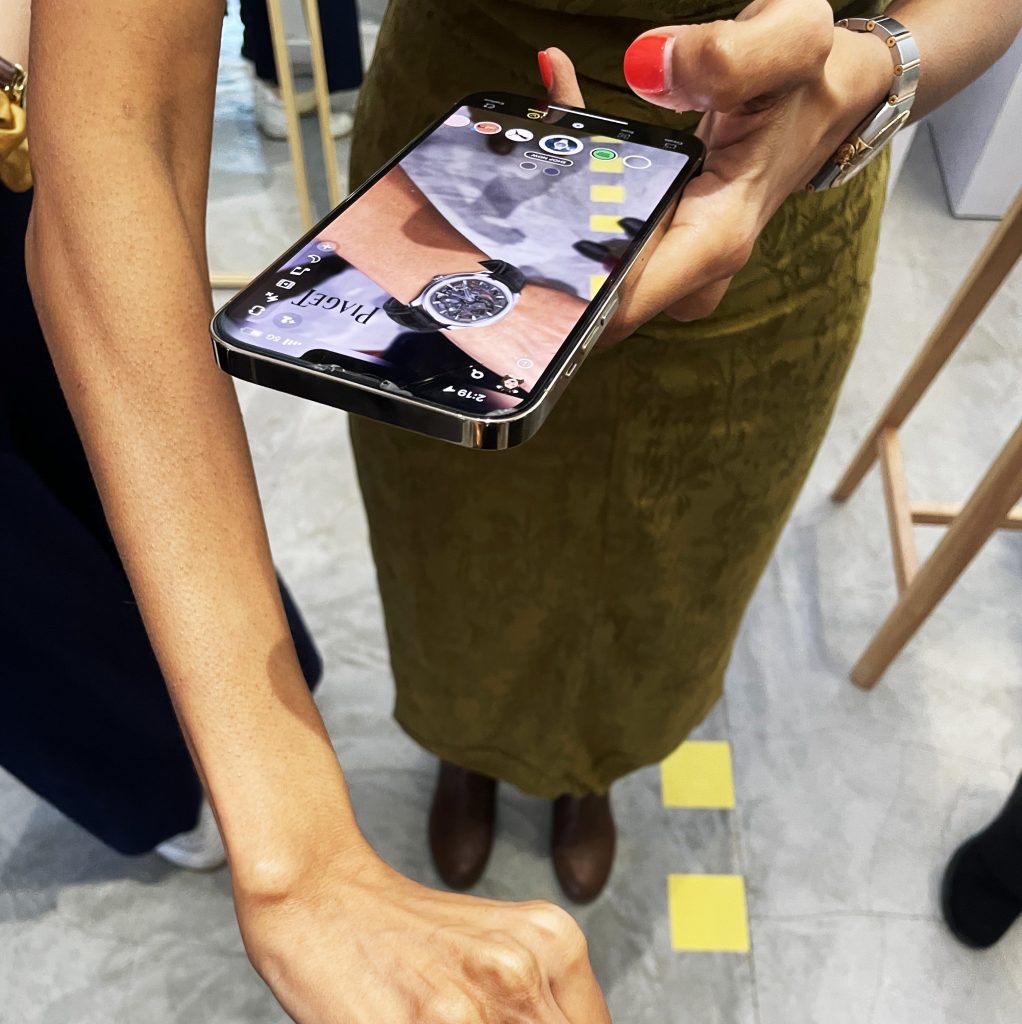 Like its AR Lenses.
These were first launched way back in 2015, in a bid to make the app more fun and engaging.
(I'm sure most of you would have remembered the eruption of dog selfies circa 2016? Yeah, that was a filter popularised via Snapchat.)
Fast forward to 2022 and Snap's Lenses aren't just for funny canine filters anymore.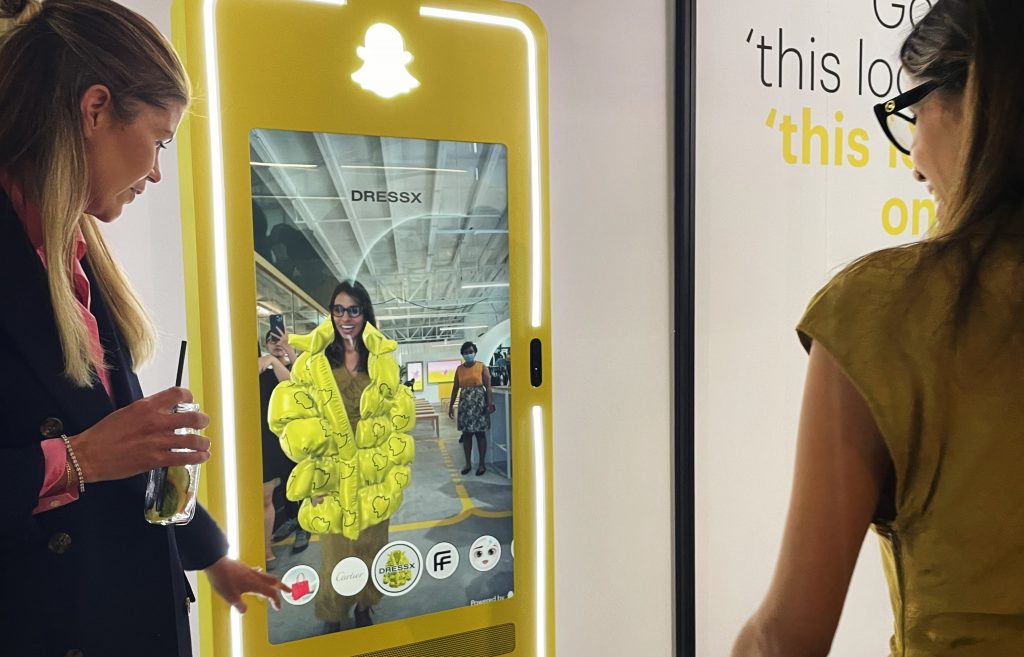 No, they want them to change the way you shop.
That's because they're teaming up with brands to develop Lenses that you can use to try on products like clothes, sunglasses and make-up.
In a feature called 2D Try-On, users can take a full body photo in any outfit and the technology behind it will apply the product image on top of the photo.
This effectively allows users to try on a new outfit without changing their clothes.
And the Lenses aren't limited to clothes either – you can use them to "try" shoes, bags and even makeup, especially great during these Covid times.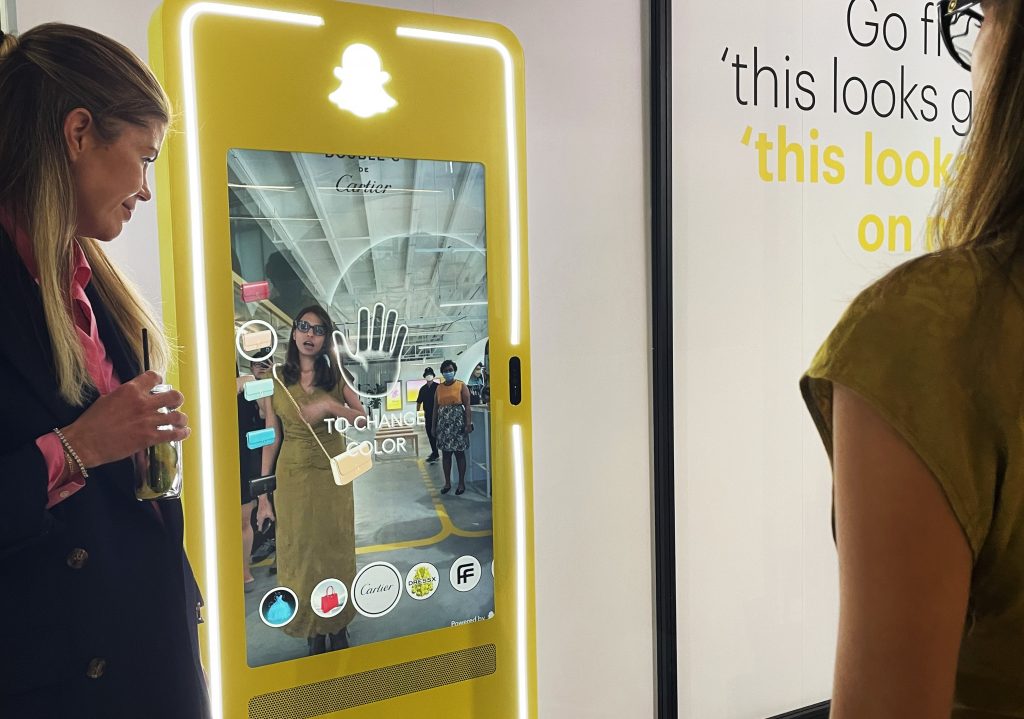 Snap estimated that over 250 million of its users have engaged its AR shopping Lenses more than five billion times as of July 2022.
But Snap doesn't just have its eyes on shopping; it's also working on wearable augmented reality glasses.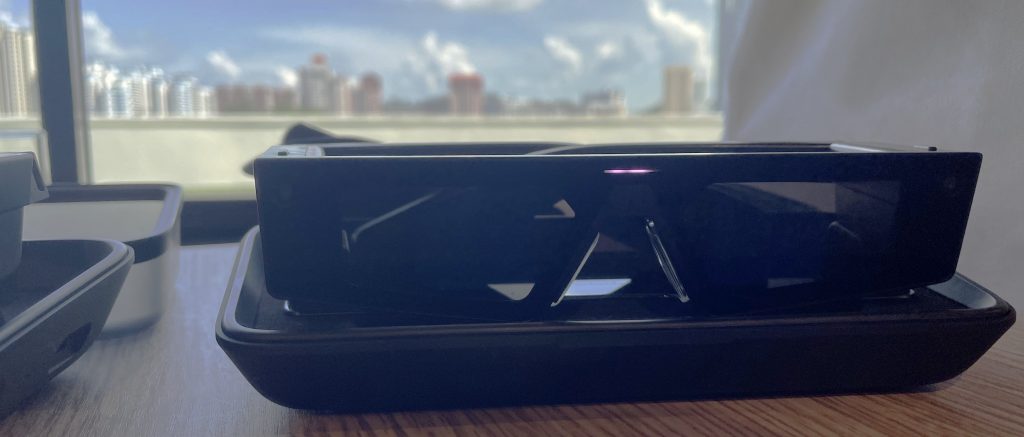 Simply known as Spectacles, they mark Snap's entry into the world of wearable AR, and this was the first time the company showed off its Spectacles in the region.
They weigh in at less than 200g, remarkably lighter than Meta's current prototypes.
Creators can overlay their Lenses directly on top of Spectacles' actual lenses, allowing for a range of applications including games.
When I tried it out, I could walk through a forest filled with butterflies (cute) or be chased by zombies (not cute).
Snap said Spectacles have been under development for years and sadly, it is still nowhere near launch.
As of now, these AR glasses are only available for developers and Snap could not give us a timeline as to when we could expect it to launch.
Creators interested in giving it a try can sign up here.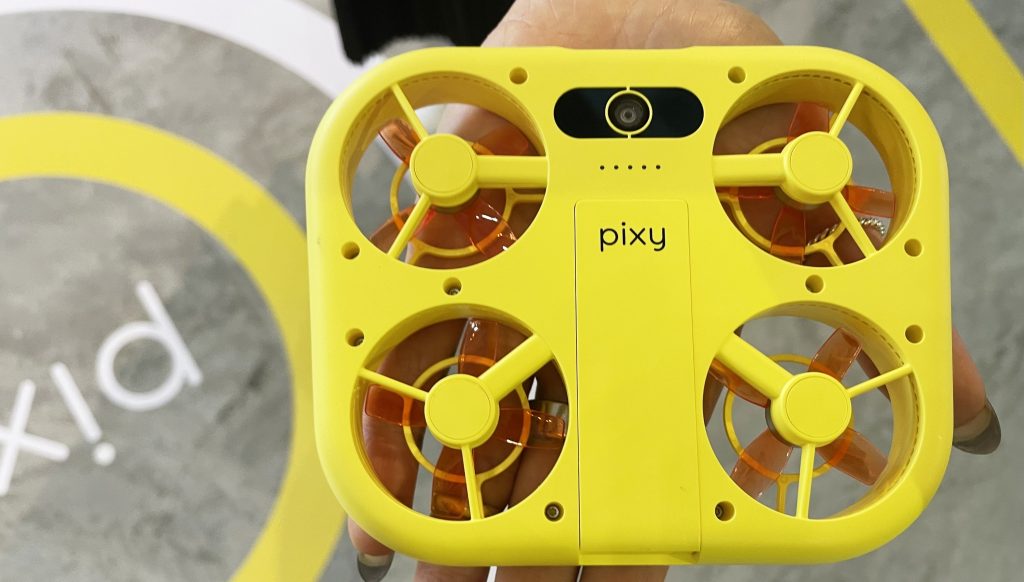 Another product Snap debuted in Asia is the Pixy – a pocket-sized drone that can take photos and videos for you without needing any sort of set-up.
All footage recorded by it is sent directly to your phone.
It comes with a battery pack that can last about four hours (video recording gobbles up more battery life) and Snap told me that recharging it on the fly is quick and painless.
One catch – the Pixy isn't available in Asia yet but it's currently retailing in the US for US$249.99.
Snap has set its eyes on this region as the next big growth market – the company opened its first office in Singapore two years ago.
It's estimated that almost three in 10 Snapchat users are in the Asia-Pacific, up from under 20% two years ago, with growth driven by a growing user base in India.
By Samantha Chan \ 10:15, 8 August 2022