Meta will roll out its new Meta Avatars Store over the coming weeks.
According to the tech giant, the move will allow users to "more fully represent yourselves and your interests by decking out your avatars with some of the world's leading brands".
That means brands like Prada and Balenciaga – the platform will allow users to buy outfits from these luxury brands if they tire of Facebook's free outfit options.
The tech giant didn't give us a specific date as to when we can expect the Meta Avatars Store to be rolled out but did say it'll be coming for Instagram, Facebook and Messenger.
It's also expected to bring it to VR – which isn't a surprise because Meta is going big on virtual reality.
The company recently invited a group of reporters to take a look at some of its virtual reality hardware prototypes and its CEO Mark Zuckerberg said the company's ultimate goal was to build a VR hardware that meets all the visual requirements to be accepted as "real" by your visual system – that means they want to build a VR hardware that will allow you to explore virtual reality in a 100% immersive experience, so much so that it literally looks real.
"We've solved some of these challenges already," said Zuckerberg. "And for others, there's still a lot of work to do in building these devices."

Devices like the Butterscotch – which is a prototype that Meta created aimed at achieving perfect 20/20 clarity.
The issue was that the field of vision had to shrink to about that of the Oculus 2.
Meta also said the design was just a concept, one that was "nowhere near shippable".
It was one of four prototypes built by Meta to address four elements of our visual system – resolution, focus, distortion and high dynamic range.
Zuckerberg said to overcome these issues would allow its device to achieve perfect visual realism, making it indistinguishable from real life.

Focus is another issue that Meta is struggling with – because a human iris can expand and contract, depending on the light.
In comes Oculus' Half Dome, which was first unveiled back in 2018, it comes with varifocal technology which allows the clarity of the object to be adjusted based on its distance from the user.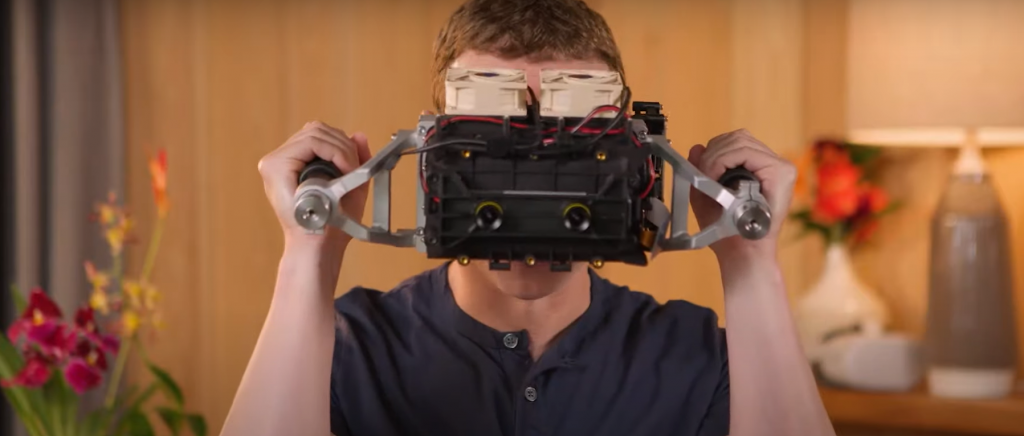 Brightness might be something we take for granted but for VR headsets, it could be something of a nightmare.
And to achieve realistic levels of brightness, Meta has come up with its first High Dynamic Range (HDR) VR system.
The unwieldy prototype – affectionately nicknamed Starburst – featured a lamp behind the LCD panels to boost brightness but is so heavy, it requires two handles just to hold it in place.
"It's, to be clear, wildly impractical for this first generation (that is) anything you would ship in a product," said Zuckerberg. "But we're using it to test and further study so we can get a sense of what the experience feels like."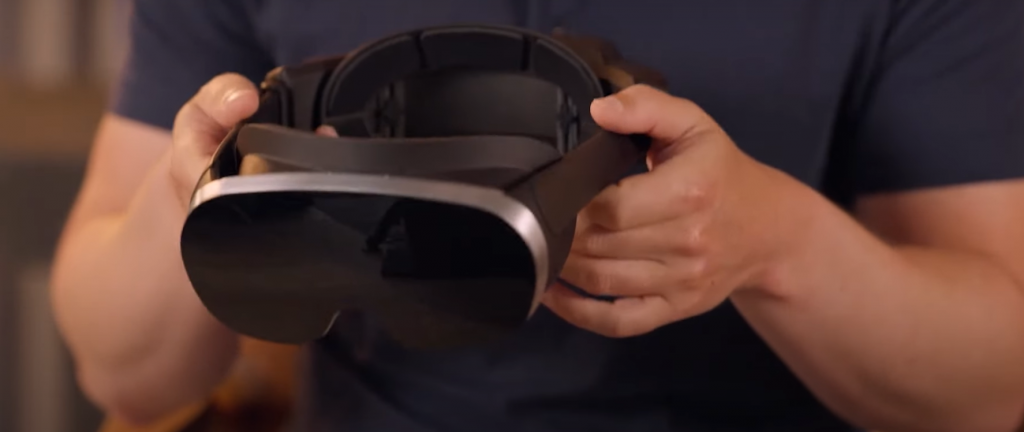 The Holocake 2 is a headset that brings all the experiences from the previous three prototypes into one – it is markedly sleeker than any of the previous Meta VR products showcased so far, is the thinnest and lightest headset that Meta has ever built and can run any existing PC VR title.
One of the issues with the Holocake 2 is that it requires specialised lasers so Reality Labs will need to do more R&D to come up with lasers that are relatively low-cost that can be used in its products.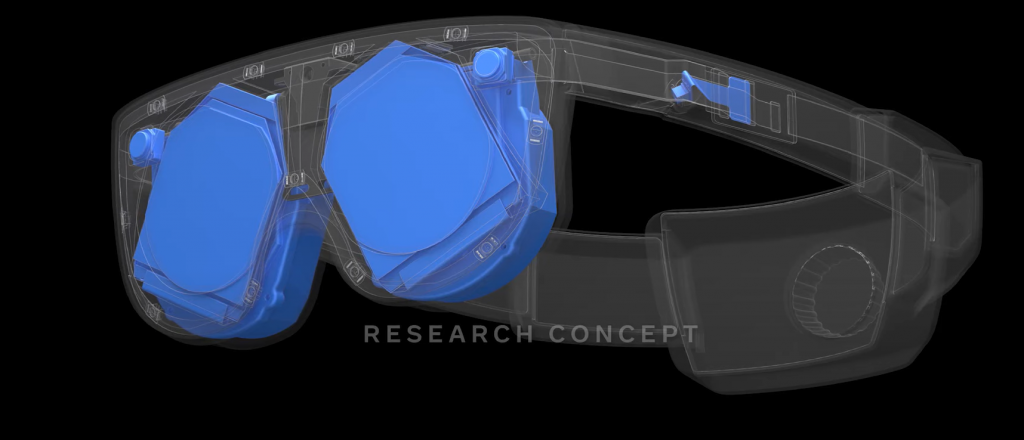 While Holocake 2 looks extremely polished, Meta is also working on another prototype called Mirror Lake – one which will offer holographic lenses, HDR, varifocal tech and eye-tracking.
There's no working model yet but the concept shows what a next-gen VR headset system could look like.
"If (the Mirror Lake concept) does pan out, it will be a game changer for the VR visual experience," said Meta Reality Labs' chief scientist Michael Abrash.
So there you have it – these are some of the prototypes Meta showed off so it's no surprise that the company is betting big on the metaverse – in 2021 alone, the company dumped US$10 billion on the project, an increase of almost US$4 billion from 2020.
Apple's CEO Tim Cook has also hinted that the company is building its own augmented reality headset and there had been rumours that its Board of Directors had reviewed it in May.
*Featured image from Meta
By Samantha Chan \ 12:00, 6 July 2022