Novelship, Asia's fastest-growing marketplace for limited-edition sneakers, streetwear, and collectibles, announced the launch of its Crypto payout feature. In partnership with TripleA, a crypto payment gateway licensed by the Monetary Authority of Singapore (MAS), sellers on Novelship can now opt to be paid with cryptocurrencies.

TripleA will help sellers on Novelship receive their payments instantly, compared to traditional methods that take 3 to 7 working days. The partnership will continue to bridge the gap between traditional and digital payments and provide a faster way for sellers to get paid.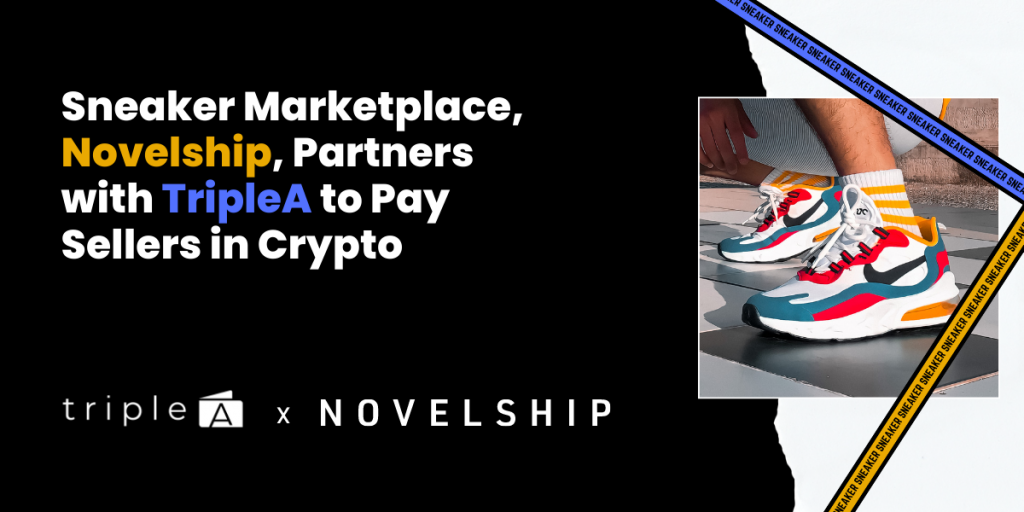 Earlier this year in March, Novelship conducted a survey of our customers and found that sneakerheads were requesting payment to be made in cryptocurrencies. In response to this demand, Novelship collaborated with TripleA in a bid to help customers easily and securely pay for items with cryptocurrencies – since the addition of cryptocurrencies as its payment mode, over US$250,000 worth of sneakers have been bought in cryptocurrencies. Also, Novelship has been able to serve more high-value customers, thus increasing the average order value per customer.
Richard Xia, CEO of Novelship said, "Cryptocurrencies provide a unique opportunity for us to streamline our payments and provide a better experience for our users. The initial results of the pilot have been very promising, and we are thrilled to bring the payout feature to our sellers in the community. We are proud to be at the forefront of this change, and we will continue to innovate through partners like TripleA and Binance to provide the best possible experience for our customers."
With plans of launching an NFT in the near future, Novelship continues its efforts in Web3 and recently also announced an integration with Binance Pay. This integration with Binance allows its users to pay using any cryptocurrencies directly from their Binance Wallet, without incurring any fees.

This news follows the recent announcement of TripleA's first funding round, led by Gaming Giant Razer's corporate venture arm.