The much delayed 31st Southeast Asian Games have wrapped up in Vietnam and for the second time in a row, esports were featured as a competitive event.
For over a week, regional teams battled it out over eight games (League of Legends, League of Legends: Wild Rift, FIFA Online 4, PUBG Mobile, Mobile Legends Bang Bang, Crossfire, Arena of Valor) and ten events (League of Legends: Wild Rift saw both men's and women's contests while PUBG saw individual and team matches).
Host country Vietnam topped the medal leaderboard – sweeping the esports event with seven medals, four of them gold.
In fact, four of its medals were won on the last day of the event, in League of Legends, Crossfire, Arena of Valor and PUBG Mobile (Team).
Indonesia and Thailand came in at a close second with six medals, while the Philippines finished third with four medals.
Singapore collected one silver and three bronze medals, while Malaysia also took home three bronze.
Here's a quick breakdown of the medal tally:
FIFA Online 4:
Gold (Thailand)
Silver (Vietnam)
Bronze (Malaysia)
League of Legends: Wild Rift (Men):
Gold (Vietnam)
Silver (Thailand)
Bronze (Singapore)
League of Legends: Wild Rift (Women):
Gold (Philippines)
Silver (Singapore)
Bronze (Thailand)
Free Fire:
Gold (Indonesia)
Silver (Indonesia)
Bronze (Thailand)
Mobile Legends Bang Bang:
Gold (Philippines)
Silver (Indonesia)
Bronze (Singapore)
PUBG Mobile (Team):
Gold (Indonesia)
Silver (Vietnam)
Bronze (Malaysia)
PUBG Mobile (Individual):
Gold (Vietnam)
Silver (Indonesia)
Bronze (Thailand)
Crossfire:
Gold (Vietnam)
Silver (Philippines)
Bronze (Indonesia)
Arena of Valor:
Gold (Thailand)
Silver (Vietnam)
Bronze (Malaysia)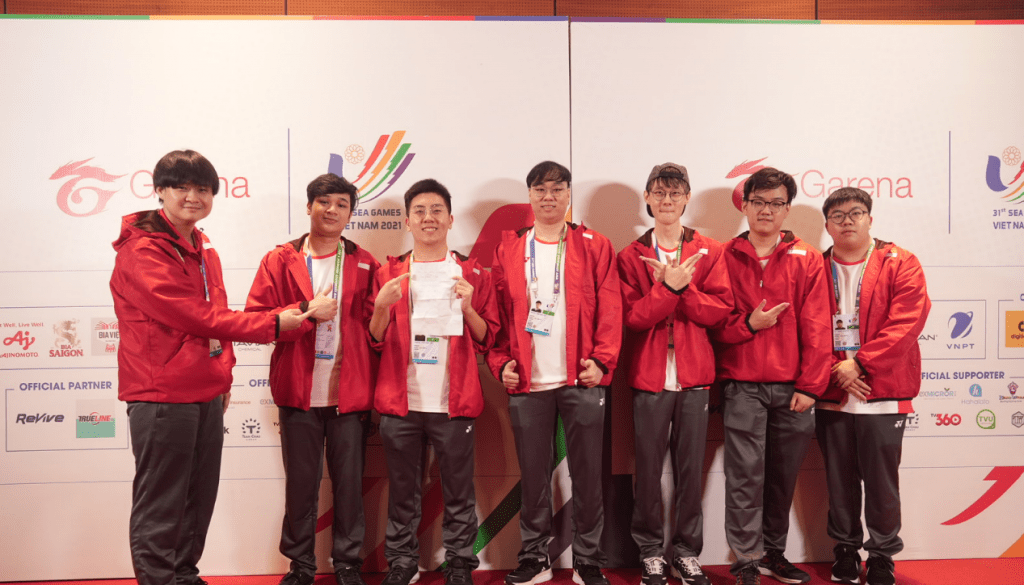 League of Legends:
Gold (Vietnam)
Silver (Philippines)
Bronze (Singapore)
*Featured image from 31st SEA Games
By Samantha Chan \ 09:45, 27 May 2022