The 31st Southeast Asian Games have wrapped up in Vietnam and for the first time, League of Legends: Wild Rift was a competition title.
It boasted two categories: men and women – marking the first time an esports event at the SEA Games boasted a women category.
Five countries competed for the top and it was the Philippines which dominated the group stage with a perfect 4-0 record as they entered the playoffs.
The team later took on Thailand with a 3-1 win for the semi-finals and a clean 3-0 sweep against Singapore in the finals – taking home the country's first gold medal in esports.
Grind Sky Eris – the team that represented Team Philippines at the event – told TechStorm that it was "a great achievement to win the Philippines' first gold medal in esports. It's an honour to represent our nation, and we're grateful that we didn't disappoint our supporters, especially our fellow Filipinos. We're ecstatic that we're able to contribute a win and glory for the Philippines. This gold medal is not just for our team, but for every Filipino out there (and also Filipino at heart!)."
League of Legends: Wild Rift was the only esports title at the 31st Southeast Asian Games to feature a women-only event – in part due to Riot's lobbying.
The game was also the newest title to make its debut at the SEA Games, joining others like PUBG Mobile and Free Fire.
In a statement to TechStorm, Ban Chee, League Operations Manager of Wild Rift for APAC at Riot Games said: "We're thrilled by the success Wild Rift teams have achieved in this year's SEA Games! In particular, we are so proud of our female Wild Rift teams who have made history by bringing medals home and demonstrating what representation in esports looks like. The results of this year's SEA Games reaffirms that women have the skills and talent to truly make an impact in esports in both their local communities and on a global stage."
When asked if more women-only events could give players a boost on the international stage, Team Singapore's Jolene "Lustreless" Poh agreed: "The Wild Rift Women's event drew a lot of positive attention, and met its goal in showcasing women competing in esports on the regional stage. As you can see, women are definitely not lacking in talent, with one example being Philippines' Yugen putting up a dominant performance throughout. We believe women-only events provide a good starting platform for women to try out competitive gaming in a more comfortable environment. Following which, if they want to further pursue being a competitive gamer, they can even consider taking part in mixed tournaments or even playing with a mixed team."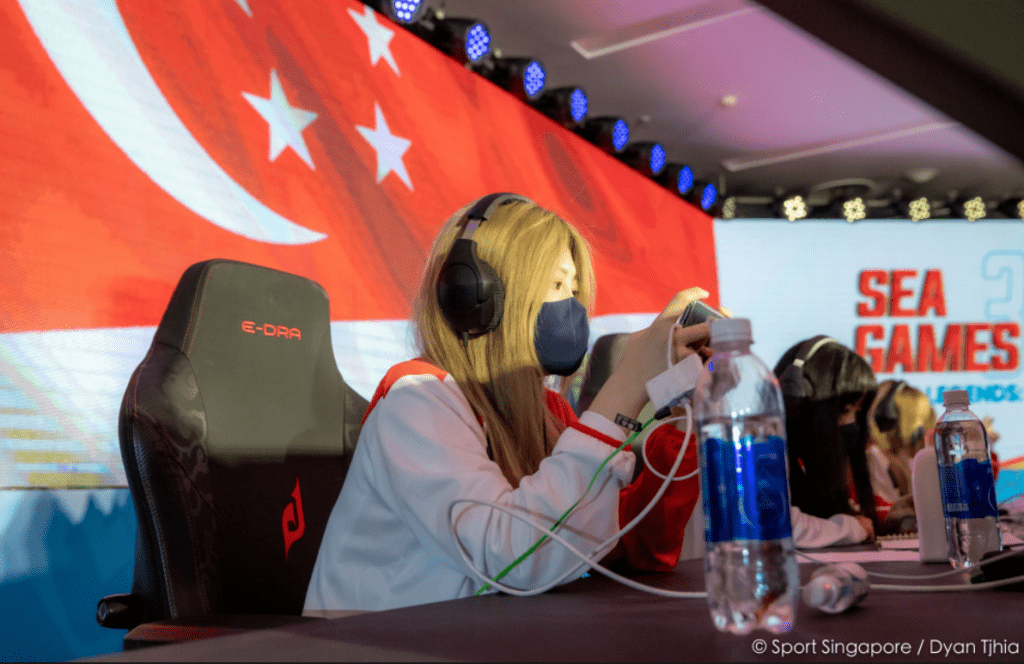 According to the British Esports Organisation, women-only tournaments are viewed as "a stepping stone to give women more confidence and experience to then aim for further involvement in other tournaments (mixed or otherwise) in the future."
And that's something Grind Sky Eris agrees with.
"A women-only tournament also aids the presence of women in esports because many women are hesitant to play with males," the team said in an emailed interview. "In the future, I'd like to see more women-only gatherings since, as I previously stated, other women are still afraid. It would assist them in taking the next step. However, I am hopeful that many female teams will be able to compete with and defeat male teams."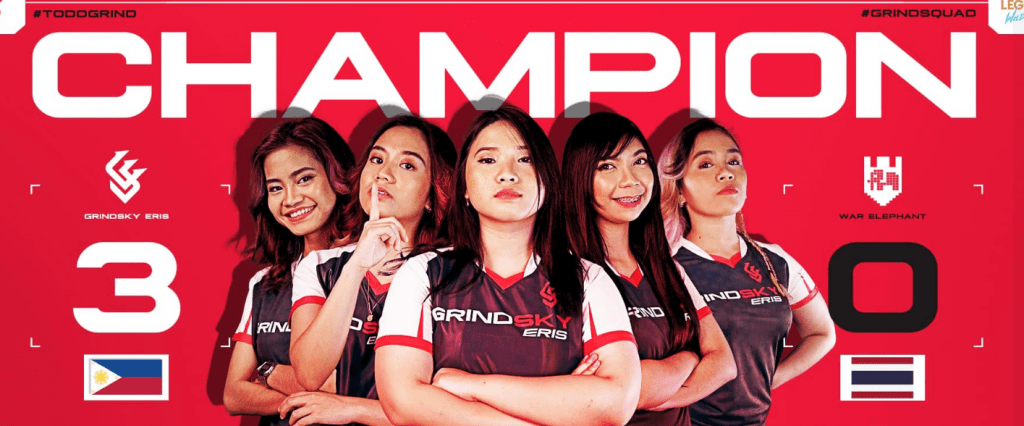 It's estimated that by the end of 2019, Asia accounted for 48% of the world's total gaming revenue. In the region itself, women account for 38% (500 million) of all gamers across platforms – that's an increase from 346 million female gamers just three years ago.
That growth spurt is partly due to widespread mobile access, which has allowed more people to play more genres and titles.
Despite the rise of the female gamer, they are still often discriminated against – a factor only worsened by the fact that female characters in video games can be often over-sexualised and objectified.
And this is where Riot Games is taking the lead.
The company has worked hard to promote its women gamers, especially in the game Valorant – it's estimated that 30% to 40% of Valorant players are women.
"At Riot, diversity and inclusion are qualities that we value in both the development of our games and in how we run our esports tournaments," wrote Ban Chee, League Operations Manager of Wild Rift for APAC at Riot Games in response to queries from TechStorm. "We are grateful to our partners and the SEA Games for recognizing the importance of representation and providing talented women with a platform to showcase their skills."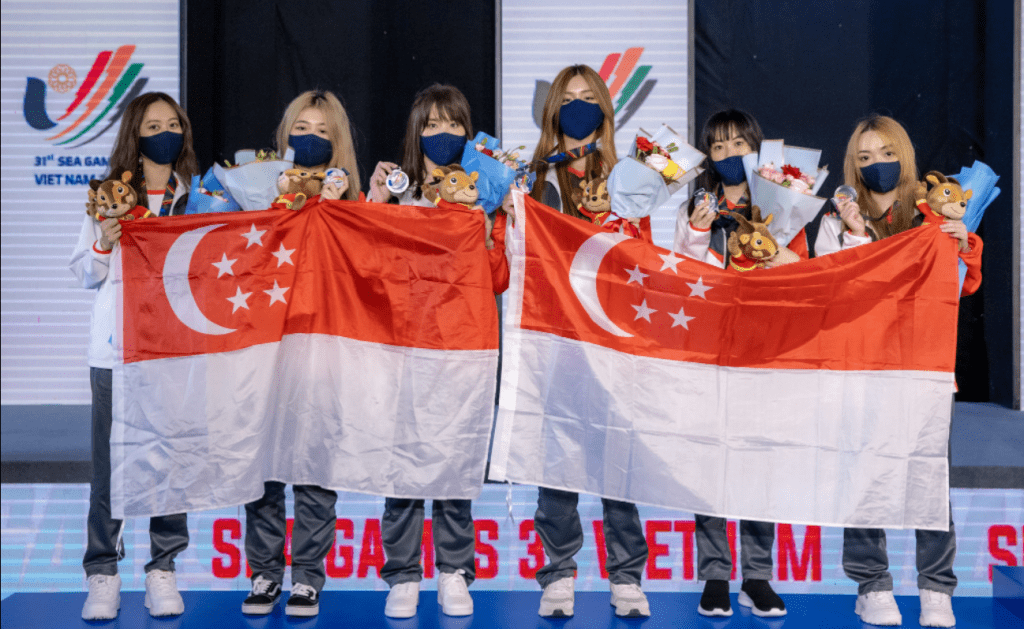 While Riot kept mum about possible future women-only tournaments at other Southeast Asian Games ("While we can't currently speak on future SEA Games, we will continue to support our female Wild Rift teams by providing them with opportunities for high calibre competitions,. However, we recognize that there is still a lot of work to be done," said Riot Games), the inclusion of a Wild Rift women's tournament at a regional competition like this could pave the way for more such events to come.
And that is some Jolene could get behind.
"We (would) love to take part in any sort of tournaments/events available hahaha, because we tend to see a lot lesser community events for the (Singapore/Malaysia) region as compared to the (Philippines/Thailand/Indonesia) countries. Furthermore, more regular events will help foster a stronger and more active community!"
*Featured image from Riot Games
By Samantha Chan \ 10:00, 31 May 2022