Chinese team Nova Esports became the first League of Legends: Wild Rift world champs after a landslide win over their fellow compatriots J Team at the inaugural Wild Rift Icons Global Championship, held in Singapore over the weekend.
The grand finals were live-streamed online and boasted a best-of-seven format.
J Team started out strong with control over the map and drew first blood, courtesy of midlaner, Luo "Berry" Junyao.
Nova clearly struggled in the early minutes but a fight over the Elder Dragon 15 minutes in saw the turn of the tides for Nova after they drove J Team away in a strategic masterstroke and took control of the Drake.
That extra boost gave Nova the impetus to launch an offensive against J Team, diving through their rival's turrets to immediately destroy J Team's base to take the first win of the first Wild Rift Icons Global Championship.
In Game Two, a more confident Nova took first blood against J Team, harvesting a gold lead in the early game.
But J Team were eventually able to corner and pick off three Nova players to chip away at their gold lead.
Nova would take the Elder Dragon but a lapse in their attention led to J Team taking control of the map, allowing them to take the Baron and a turret from Nova.
But their control would be short-lived as Nova rebounded to fend off an attack on their base and the team quickly punished J Team to take the second game with a 7-5 kill lead.
Game Three was an easy stroll in the park for Nova, despite J Team trying to launch a counter attack.
The game wrapped up in just 18 minutes with Nova notching a massive 28-13 kill lead.
J Team tried hard to wrestle control of Game Four and while they did gain an early upper hand, it was Nova which took first blood; its jungler An "Long" Xulong also took his 100th kill of the tournament in Game Four.
Still, J Team kept up their aggression in a bid to maintain control in the midlane but Nova kept their cool to pick off their rivals slowly and methodically.
The 17 minute mark saw a 5v5 squirmish that resulted in Nova pulling ahead slightly – the team pressed their advantage and made for J Team's fountain, sealing their win as the world's first Wild Rift Icons Global Champions.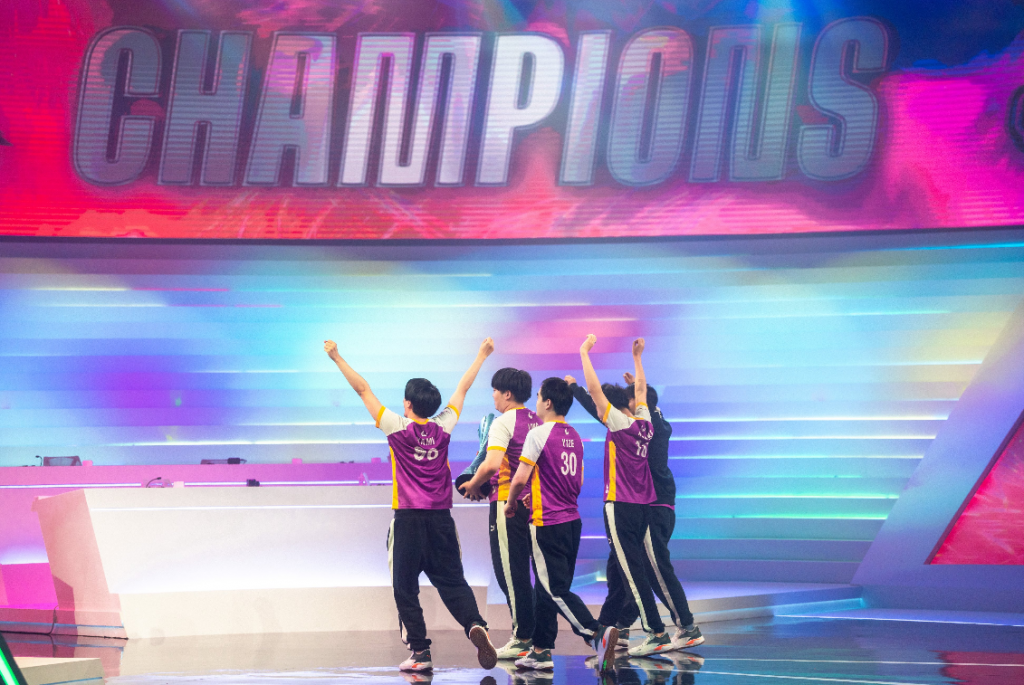 Nova took home the lion's share of the US$2 million prize and Long was named the Most Valuable Player of the tournament.
In a post-match interview, Long said that while the team's victory proved that he's the best Wild Rift jungler in the world, he still hopes to grow and continue to improve.
J Team, despite their almost perfect run in Wild Rift, had to settle for second place – not bad for a team that wasn't even supposed to compete in the competition.
*Featured image from Riot Games
By Samantha Chan \ 12:00, 12 July 2022