Some members of Team EVOS SG are in Hanoi, Vietnam this week to represent Singapore at the 31st Southeast Asian Games.
"We're not nervous," the team told TechStorm over a Zoom interview one Wednesday evening. They were taking a break from their ten-hour training day to chat about their SEA Games preparations and the recently ended Season 3 of Singapore's Mobile Legends Professional League.
They had lost 4-1 to rivals RSG SG in the grand finals on 1 May – a smarting defeat after they were crowned Season 1 and Season 2 champions.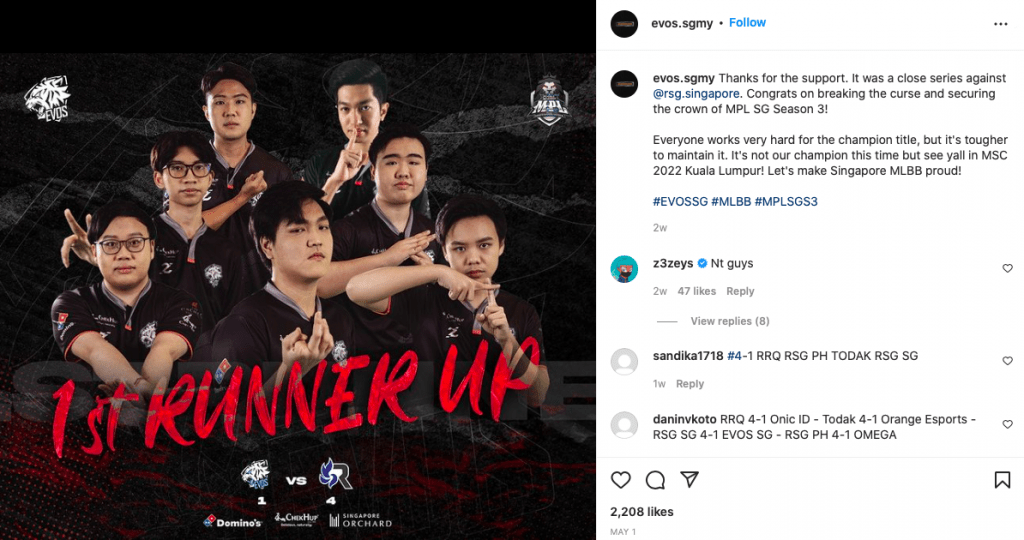 Still, the boys kept a stiff upper lip, even though they admitted they've felt the loss of Andrew 'Potato' Lim – former teammate and captain – who retired last year and has since turned his attention to coaching the next generation of Mobile Legends players for Team Zion.
"(We) definitely miss Potato, not only as a teammate but as a friend," said Chong 'Soul' Ru Chyi.
But there's little room for distraction now – the five of them, Daryl 'Youngin' Ng, Chong 'Soul' Ru Chyi, Basil 'Seilah' Lim, Akihiro 'JPL' Furusawa, Adam 'Adammir' Chong, with Remas 'Remaniscent' Ker of Team Flash, play their first game on 18 May.
And they're working hard to ensure the team has synergy.
"Since we are 4-to-1 dominated by EVOS SG," said Soul, "I think we will integrate our jungler player from Team Flash into how we used to play, and he is able to adapt quick enough. As for strategy against other national teams, those teams that have a professional league that's ongoing, we would definitely study their games and for those who don't, there will be some qualifiers that were streamed and that's the place where we will look to study them."
Adam 'Adammir' Chong also quipped: "I think we're all hoping to finish, at least, in the Top Three. We're hoping to achieve a Bronze medal."
For some of Team Singapore's representatives for Mobile Legends – this won't be their first time playing on a top regional level; Soul, along with Akihiro 'JPL' Furusawa represented the national flag at the 2019 SEA Games in the Philippines.
Singapore has set its eyes on the esports sector and has plans to grow its infrastructure and local gaming system into Southeast Asia's top destination for esports.
And it's no wonder – Niko Partners estimates that Asia alone accounts for over half of the US$1 billion global esports market and that there are over 100 million esports enthusiasts in Southeast Asia.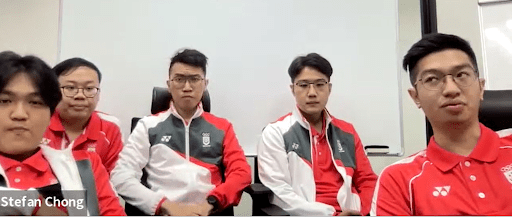 But as Daryl 'Youngin' Ng puts it – more needs to be done: "For Mobile Legends, especially in the Malaysia-Singapore region (…) for players like me and Basil 'Seilah' Lim …if (the) Malaysia and Singapore (league) were still together, I don't think players like (us) would be given the chance to compete or make Team EVOS. That's one area where Moonton has done to help support and grow our scene. Me and Akihiro 'JPL' Furusawa , we're both 27-years-old but it's tough for us to call this a viable full time career. If we were based in Malaysia, the Philippines or Indonesia, it'll definitely be okay for us but being Singapore, with the high cost of living (…) we have to spend time on transport, we have to spend time on the other aspects, so there's an obvious lack of infrastructure that's available for us."
Singapore's then-Trade and Industry Minister Chan Chun Sing said in 2019 that there were both financial and non-financial support measures in place and that the government had plans to foster a "robust talent pool and vibrant ecosystem" in the country.
But Youngin said more support – both government and local – was needed: "While esports is still in its (infancy) stage, if the government suddenly decides to place priority on making sure that the pioneers, which are players like us, are given the proper support to develop future, young players and basically if we (can) step up over the few years, we would be able to step up and compete against the best – not just in southeast Asia but also worldwide."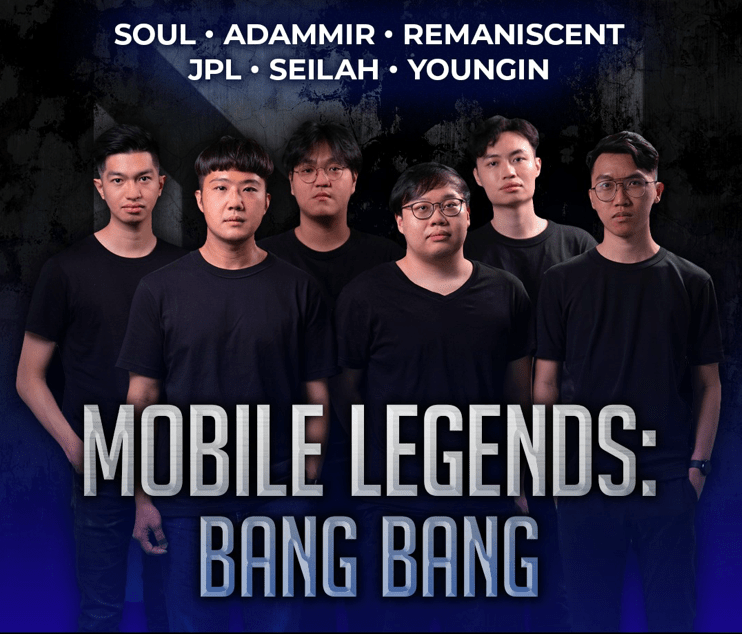 For now, the team is focused on Hanoi and after that, the MLBB Southeast Asia Cup in Kuala Lumpur next month.
"We have no breaks, basically," they grimaced.
The 31st Southeast Asian Games runs from 12 to 23 May and Moonton will stream all Mobile Legends matches on Twitch and YouTube.
*Featured image from Instagram
By Samantha Chan \ 09:30, 17 May 2022