Despite a shaky start to the Mobile Legends: Bang Bang World Championship playoffs, the Philippines' Team Blacklist International have stormed their way to be crowned winners of MLBB!
They shut out compatriots Team Onic PH to take four straight games in an all-Filipino Grand Final, which featured a best-of-seven format.
Blacklist International topped the Group Stage and were considered hot favourites to win. But in their first playoffs match, they were edged out by North America's BTK and forced into the competition's lower bracket where they had to slug it out with strong teams like Onic Indonesia, RRK Hoshi and EVOS SG.
In the semifinal, Blacklist International faced off with BTK in a loaded rematch, and while BTK tried their best to turn it around, the Filipino team quickly shut down the North America's team dream run before coming head-to-head with Onic PH.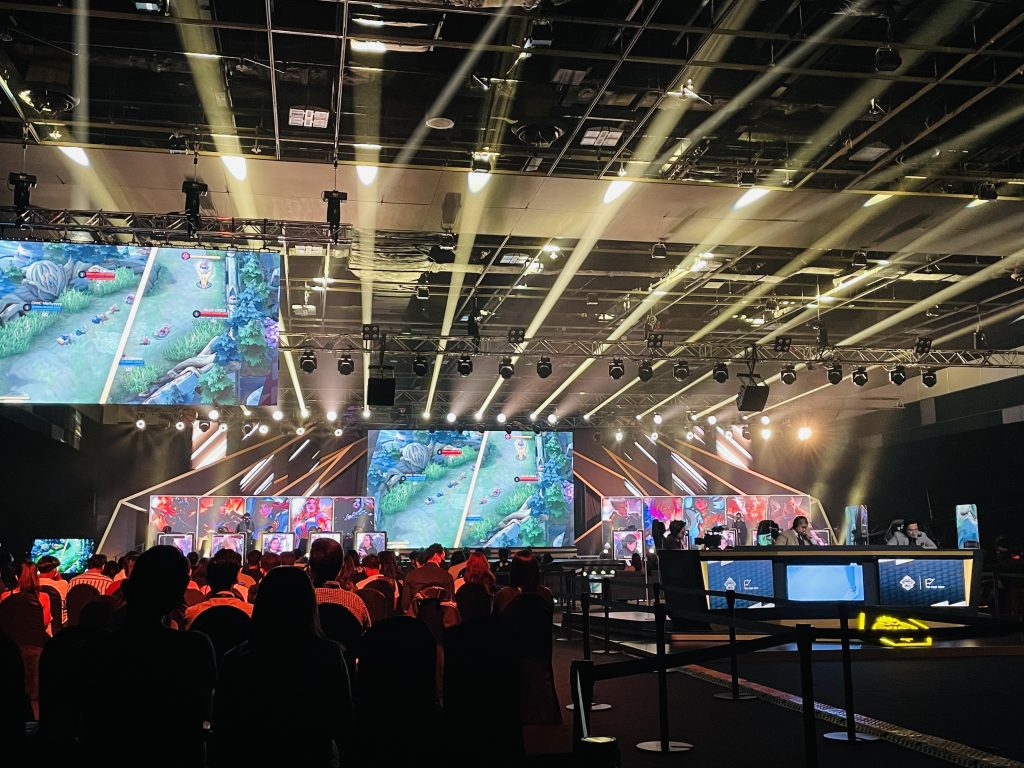 Onic PH had a strong start in Game 1 but Blacklist International rallied and took the first game. Game 2 saw Blacklist International maneuver expertly around Onic Ph, before going in for a clean kill.
Blacklist International dominated in Game 3 and while Onic Ph tried hard to turn it around, the team would eventually snatch a match-point win. Onic PH struggled to gain a footing in the last game but found themselves out-classed – and out-maneuvered.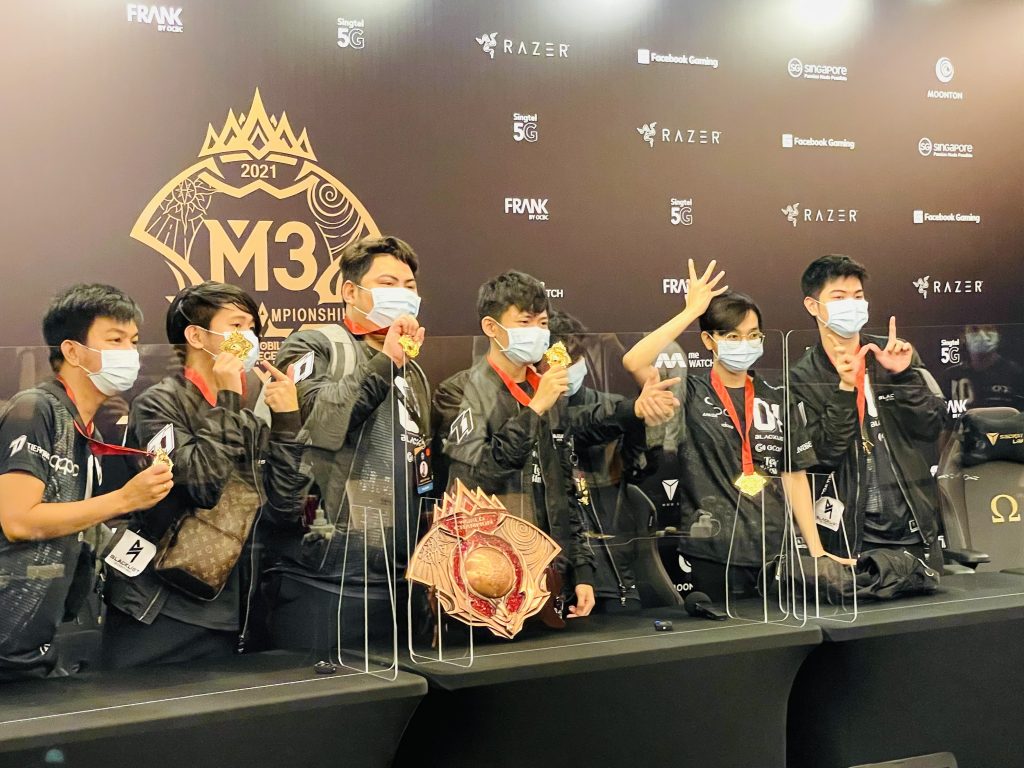 Blacklist International's win means the team goes home with US$300,000 – the lion's share of M3's US$800,000 prize pool. Its player OHEB also won Most Valuable Player for the event.
Their coach Bon Chan has promised to pledge a portion of the prize money to victims of Super Typhoon Rai, which made landfall in the Philippines on Thursday.
The Mobile Legends: Bang Bang World Championship – also known as M3 – took place from 6th to 19th December, with live audiences allowed for the last three days of the event.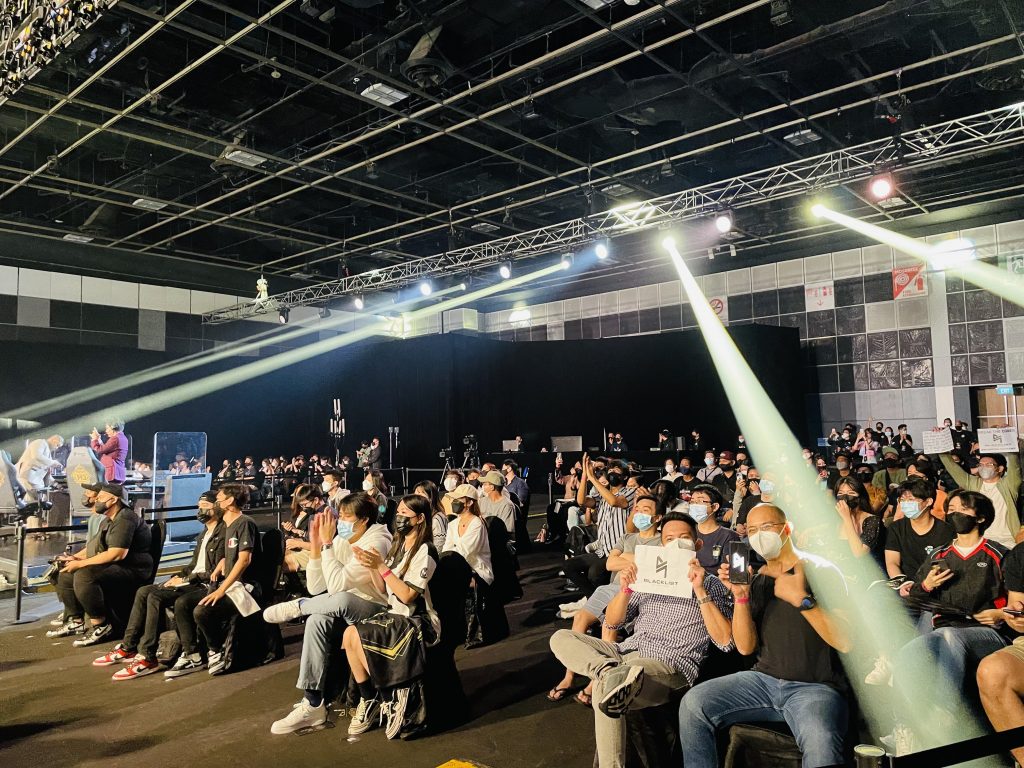 The Covid-19 pandemic has forced the cancellations of multiple tournaments, with many forced to take place online. And this was the first time Singapore held an esports event with live audiences since the pandemic started, all attendees had to be fully vaccinated and adhere to strict social distancing measures. Seats were also limited to 178 per match.
Despite the reduced numbers, Blacklist International's Kiel "OHEB" Calvin Soriano told TechStorm that he still felt "more hyped (up) with (live) audiences" and that he felt more confident with crowds cheering for them.
Despite that, esports revenue in Asia continues to grow. A report estimated esports revenue in the region grew almost 5% in 2020 from the previous year.
Mobile Legends: Bang Bang is one of Southeast Asia's most popular games – as of March this year, an estimated 78 million players log in monthly to play the game.
This is the second time the Mobile Legends: Bang Bang World Championships have been held in Singapore. In January, the island Republic also played host to M2, despite three players from one team testing positive for Covid-19.
*Featured image from M3 in Singapore
By Samantha Chan \ 10:01am, 20 December 2021