Whether you're a weekend gamer or an esports pro, HP Inc.'s latest line-up deserves your attention.
The brand has recently introduced its new gaming portfolio consisting of the OMEN 16 Laptop, Victus by HP 16 Laptop; and improved OMEN Gaming Hub that offers elevated experiences for all gamers.
With the aim of enhancing gameplay, HP's powerful and portable gaming laptops are known for bringing gamers a full desktop performance in the latest high-definition games. According to HP, total consumer spending for PC gaming hardware and accessories is up 62% from 2019, highlighting the desire people have to make PC gaming a bigger part of their lives.
"As the gaming sector in Singapore booms and maintains exponential growth, HP is continuously innovating in the hardware and software that will give gamers more powerful, immersive play," said Yogesh Bhatia, Business Director, Personal Systems, HP Singapore. "These latest additions to HP's gaming ecosystem give all gamers – from entry-level to hardcore – the tools they need to expand their gaming horizons and embark on the next exciting mission."
Victus by HP 16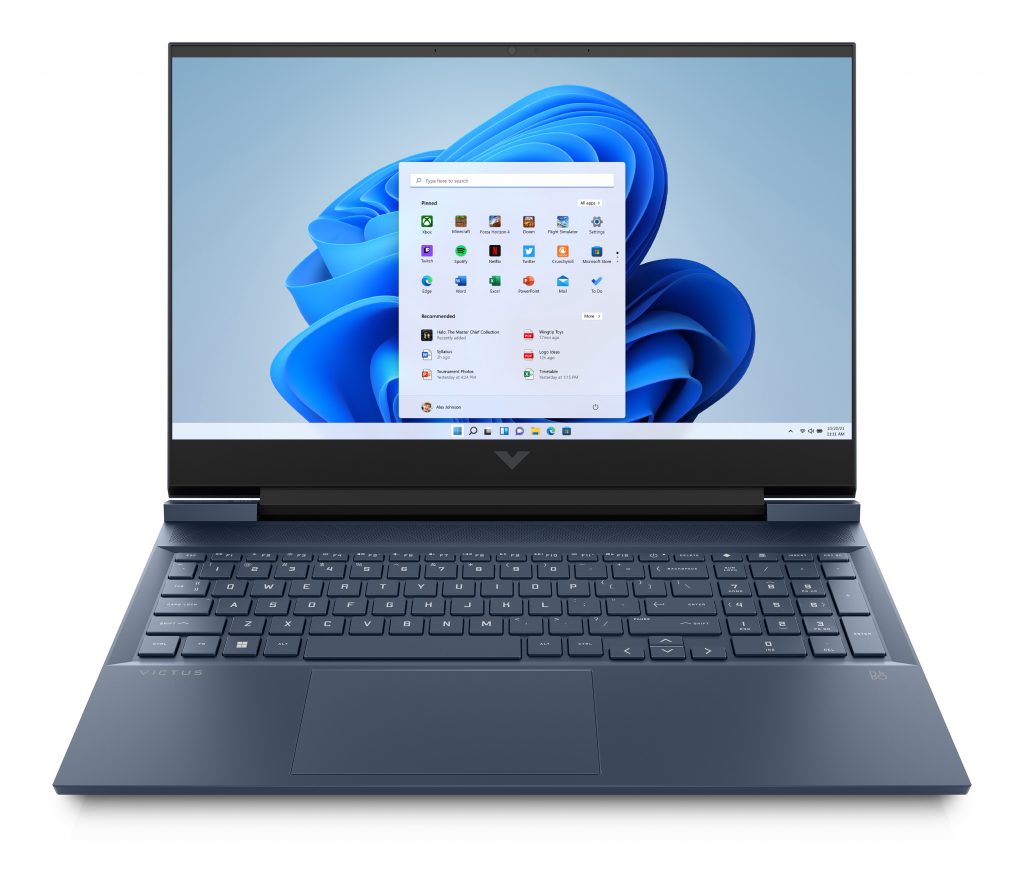 If you're an entry-level gamer who's looking to take the gameplay up a notch, Victus by HP is a new range of laptops that have the essentials necessary to provide a 'core' gaming experience. Specifically, for those who want to take a deeper dive into the world of VR, Victus by HP 16 clears the entry-point requirements for PC VR gaming – with headsets such as the Meta Quest 2 or Valve Index. Victus by HP 16 also sails past the recommended specs for most modern triple-A titles, making it one of the best beginner-friendly VR gaming laptops in the market with a great price-point.
As the first entrant in the Victus by HP line, the Victus by HP 16 comes with a distinctive lifestyle design featuring three striking color options in mica silver, performance blue, and ceramic white, all with a standard backlit keyboard printed with the memorable font found on OMEN devices.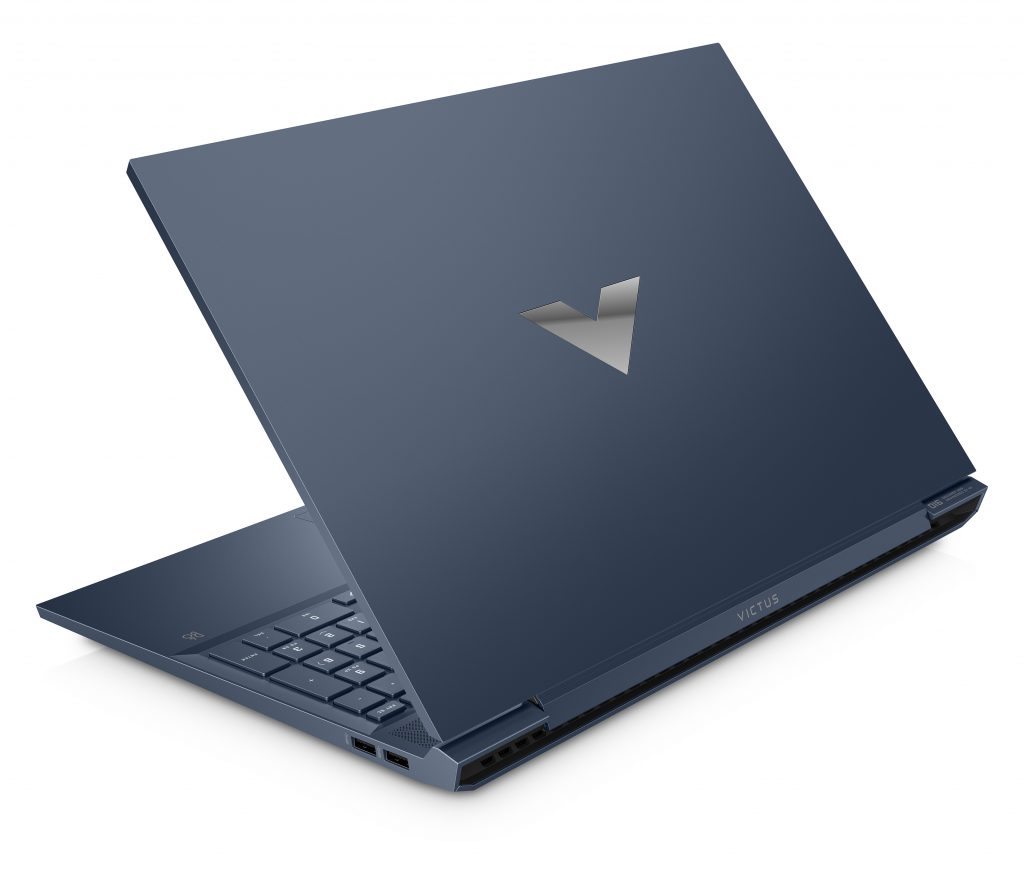 Key features include:
Powerfully Compact: The 16-inch display features options up to QHD16 165 Hz17 and Eyesafe®18 low-blue light and fits snug atop a design that boasts a nearly 15-inch footprint for practical everyday portability. Pixels have never moved faster with graphics powered by up to an NVIDIA® GeForce® RTX™ 3060 Laptop GPU 6 GB and AMD Radeon RX 5500M. Lightning-fast speed and responsive gameplay with options up to Intel® Core™ i7-11800H series processors or 8-core AMD Ryzen™ 7 6800H Mobile Processors along with up to 32 GB DDR4 3200 MHz memory.
Chill Drives: Wide rear vents add a visual flair on top of enhanced thermal efficiency which is bolstered by five-way airflow and a four-heat pipe design to help keep things running cool when the action gets hot. With a single SSD up to Gen4 1TB PCIe storage or Dual SSD supporting RAID 09 storage options as well as optional Intel® Optane™ memory are quick and simple for gaming and other activities.
Ultimate Control: Ships with OMEN Gaming Hub preinstalled to take advantage of powerful internal features like Undervolting19, Performance Mode, Network Booster, and System Vitals help games run sublime while accessibility to other features, such as Coaching, Rewards, and the OMEN OASIS Beta raise gaming experiences in new and exciting ways.
OMEN 16
Gaming has become a bigger part of the lives of Asian gamers, with playtime increasing for 61% of them during the pandemic.
Seasoned adventurers in gaming crave the latest advancements in hardware and software that allow them to experience today's titles at the best settings, so they feel truly immersed when they clutch that last-second win or defeat that once impossible boss. OMEN 16 is the latest addition to the OMEN ecosystem; Stuffed to the gills with some of the best mobile tech there is, the HP Omen 16 is a fantastic gaming laptop brimming with potential for work, play, and everything in between.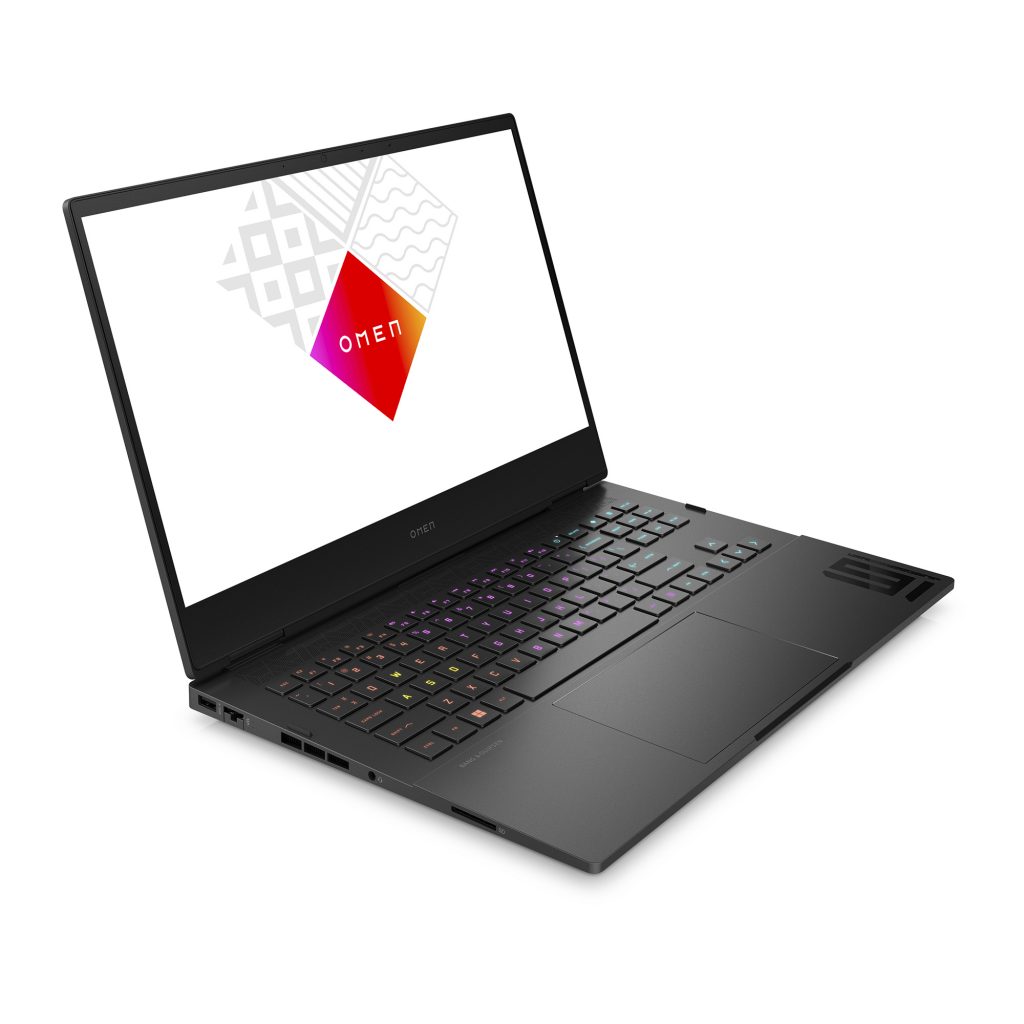 Key features include:
Extreme Performance: Stunning graphics bring the newest titles to life with up to NVIDIA® GeForce® RTX™ 3070 Ti Laptop GPU and the latest MAX Q technologies or AMD Ryzen™ RX 6650M. Clear levels faster than ever with AMD Ryzen™ 9 6900HX Mobile Processors. Avoid untimely memory bottlenecks with up to 32GB DDR5 4800 MHz and take advantage of speedy access to vital files with up to 2TB PCIe Gen4x4 SSD.
Immersive Visuals: Action on the screen flows brilliantly across the up to QHD 165Hz IPS panel with 3ms response time and 100% sRGB. Experience low blue light with Eyesafe® display certification by TÜVRheinlan and an auto-brightness sensor that works to keep eyes fresh during the grandest of adventures. The bright visuals continue on the keyboard with up to per-key RGB lighting with OMEN Gaming Hub Light Studio integration to achieve a look that is on point with any gaming setup theme.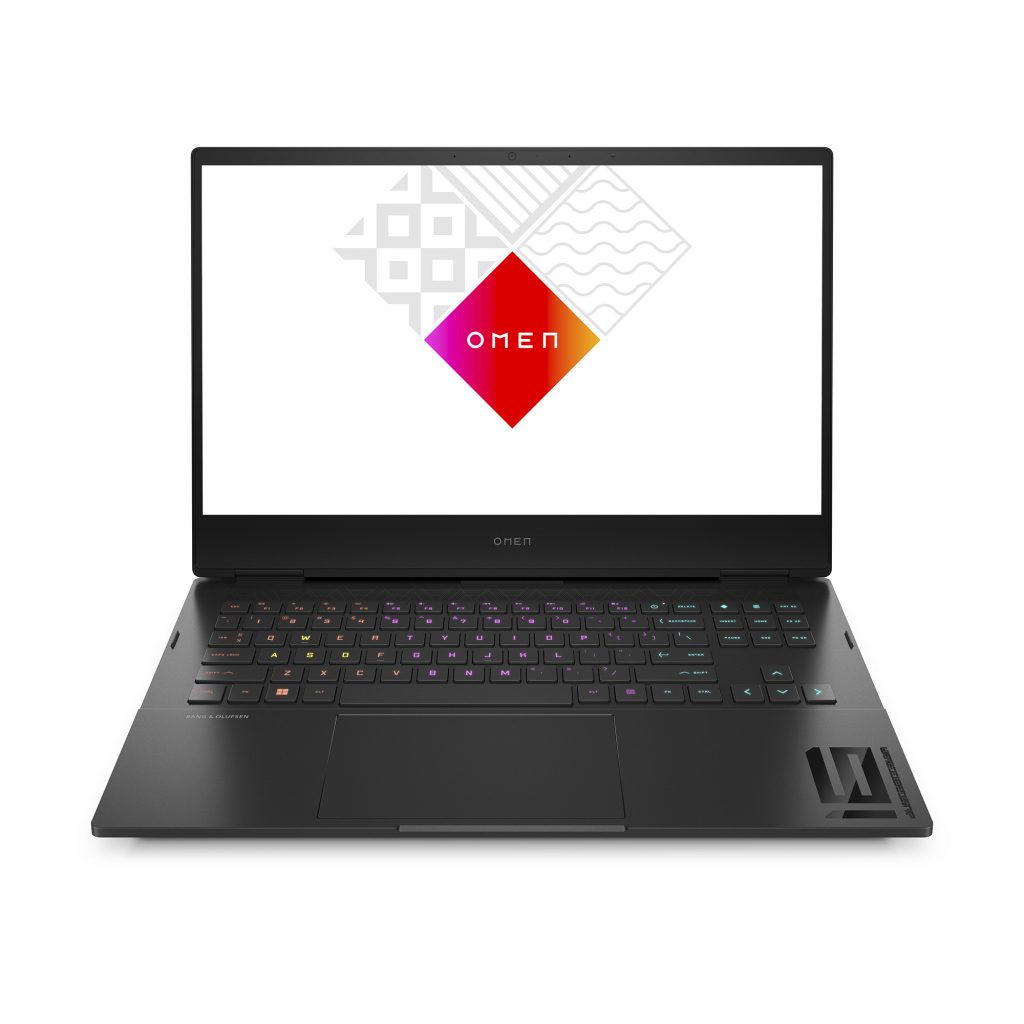 Revamped Thermals: Upgrades in the form of an added fifth heat pipe and fourth outflow vent have additionally contributed to a -3% GPU hinge and -14% bottom SSD temperature while also running 5% quieter compared to last gen so gamers can stay fully immersed in their favorite titles.
Processors in Harmony: Cooperating with a built-in IR thermopile sensor, OMEN Dynamic Power within OMEN Gaming Hub can precisely detect real-time CPU and GPU capacity and dynamically allocate power between the two. This creates extra headroom and optimizes in-game FPS based on current game activity to allow the best experience possible in any game. This technology has contributed up to an 18% performance increase in 3D Mark Time Spy and up to a 36% increase in CPU performanceover last year's model.
PRICING AND AVAILABILITY
Victus by HP 16 Gaming Laptop is now available via HP.com for a starting promotional price of $1,599* [exclusive price for the month of October]
OMEN 16 Gaming Laptop is now available via HP.com with a starting promotional price of $2,199* [exclusive price for the month of October]
* Pricing from HP.com, subject to change without notice. Retailer pricing may vary.

About HP
HP Inc. is a technology company that believes one thoughtful idea has the power to change the world. Its product and service portfolio of personal systems, printers, and 3D printing solutions helps bring these ideas to life. Visit http://www.hp.com.