The Blockchain Fest – the largest blockchain event in Singapore so far – wrapped up on Friday.
The two-day event saw hundreds of blockchain enthusiasts flock to Marina Bay Sands Convention Centre to talk shop about cryptocurrencies, NFTs and everything in between.
The event was also chock full of conferences featuring topics like the uses of decentralisation and NFTs.
Chainalysis recently published a report that estimated collectors have spent over US$37 billion on NFT marketplaces this year alone, on track to beat the total of US$40 billion sent in 2021.
But sales have since slowed considerably and Arvin Khamseh believed we're currently living through a bear market for NFTs.
In a talk titled "What is the key for NFT brands to make ($)1M+ in a day", the NFT marketing expert also cautioned creators to have enough funds and to seek out like-minded investors if they did not.
"Some rug pulls happened when (the creator) ran out of money," he said.
The topic of the metaverse was also discussed.
In a thought-provoking chat, Elias Tan, the Director at Singapore Tembusutech Innovation, said: "The recent crash has exposed a lot of things being built for the metaverse that have very little intrinsic value."
He also brought up the topic of NFTs and said the community should think about utility and not just look at them as trading options.
"A lot of NFTs for the metaverse are just crypto 2.0 (…) let's just repackage it and restart the speculation process. (NFTs) really, really need to have intrinsic value and not be used for a pump-and-dump."
As an example of the metaverse having real world utility, Elias brought up how some companies are working to address concerns of remote work and even healthcare.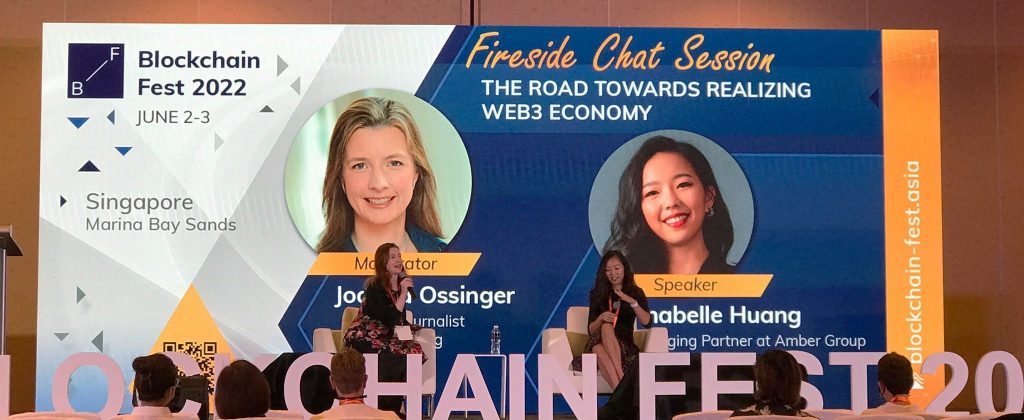 A fireside chat between Annabelle Huang, Managing Partner at Amber Group, and Joanna Ossinger, cryptocurrency journalist at Bloomberg, touched on the current challenges of blockchain and Web3.
"Web3, if we take a step back," said Annabelle. "What Web1 enabled was access to information globally. In Web2, we could read and write, and Web3 has a more open infrastructure, (allowing for us to) own a piece of the internet. Because of blockchain, we enable ownership for Web3 participants. But what we're seeing is that it's still a very isolated system as compared with the real world."
And after the Terra fiasco last month, the topic of regulation was also brought up.
"Regulation is not bad, privacy infringement is bad (…) Regulators are not evil, they're just human beings, like you and me. They just have a different mandate," said Jin Gonzalez, Chief Strategist and Founder of Oz Finance, which aims to create a business operations and residency programme in the Philippines.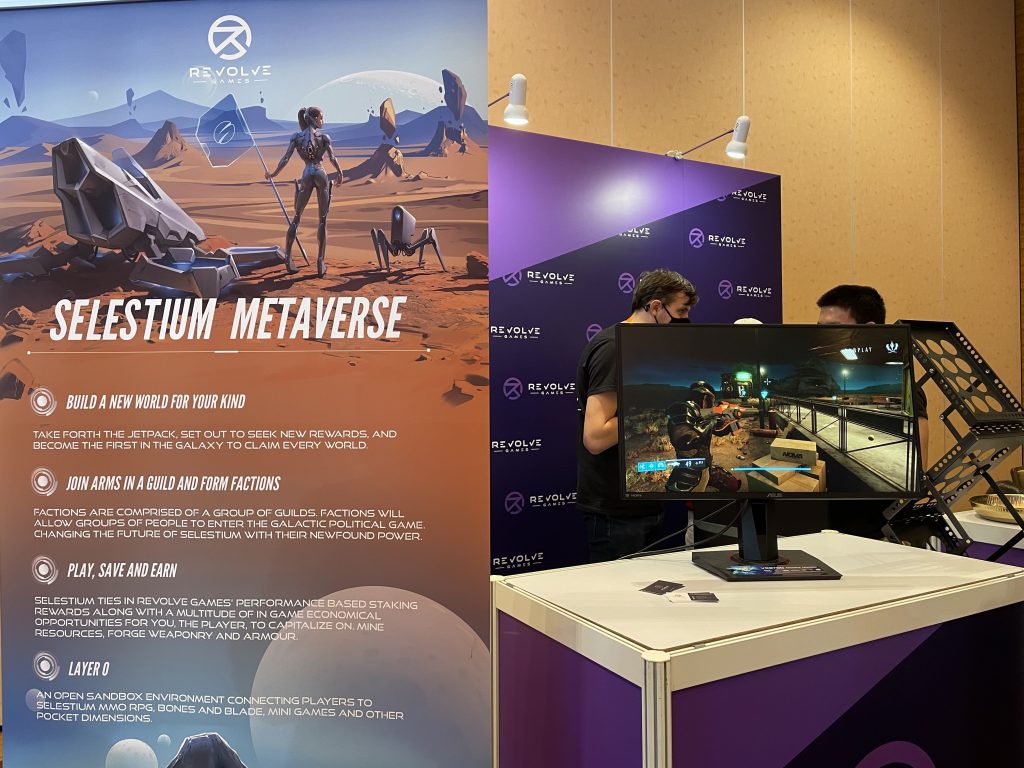 Blockchain Fest is one of two top blockchain events hosted in Singapore this year.
Authorities here have gingerly embraced digital assets as a new source of innovation even as they warn retail investors to stay away.
Still, payment service providers in the country say they've seen an increase in retail and business-to-business payments done in cryptocurrencies.
*Featured image from Blockchain Fest
By Samantha Chan \ 10:00, 7 June 2022